Trying to get a handle on mounting debt or add some value to your house with costly renovations? A personal loan may be your solution. Personal loans are lump sum cash infusions with fixed, low rates and flexible installment repayment terms. Check out our list of the best personal loans in Colorado from credit unions, banks and online lenders to find one today.
Best Personal Loans in Colorado Near You:
Best Personal Loans Through a Credit Union in Colorado
If you're not already a member of a credit union, it may not be your go-to when considering lenders. But most of us can find a credit union we are eligible to join, and borrowing from one has major perks. Credit unions are member owned, so profits benefit you, not shareholders. You'll enjoy such advantages as lower rates on products like personal loans.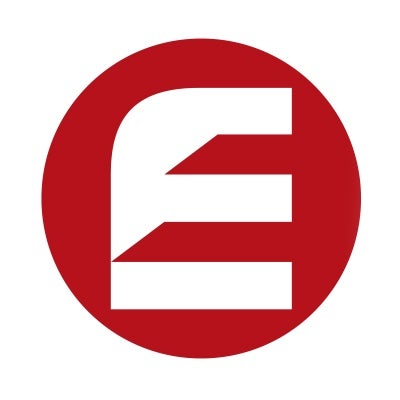 Terms Offered
48 to 72 months
Best for Long Term Repayment: Ent Credit Union
Ent Credit Union is Colorado's largest credit union with nearly 400,000 members and 35 locations in the state.
Ent doesn't specify a use for a personal loan; rather, it's suggested for any general purpose as long as you know the specific amount you need. You may also apply for a personal line of credit for continuous access to extra cash.
Terms for this personal loan range from 4 to 6 years, so it's great for purchases you want to spread out over a longer period of time. But there are no prepayment penalties, so you have flexibility if you'd rather pay it off more quickly.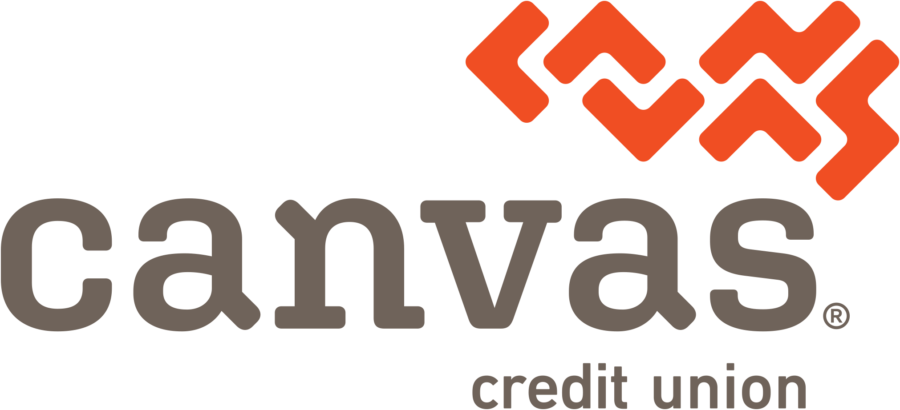 Loan Amounts
$500 to $10,000
Terms Offered
Up to 60 months
Best for Smaller Personal Loans: Canvas Credit Union
Canvas Credit Union has many personal loan options, including mortgages, vehicle loans, home equity line of credit, overdraft line of credit, student loans, secured loans and signature loan.
It's personal signature loan requires no collateral. You can borrow as little as $500 or as much as $10,000, so this loan is great for funding smaller projects or expenses. You can also use it to improve your credit by paying off other debts and demonstrating responsible borrowing habits with regular monthly payments.
Start your application online today, or visit one of their branches. Canvas has 25 dedicated service centers in Colorado and over 200 shared locations.
Best Banks in Colorado Offering Personal Loans
Because banks are larger financial institutions with ample profits, customers benefit from the best products and services that money can buy. If comprehensive online banking capabilities and the convenience of a nationwide network of service centers rank high on your priority list, apply for a personal loan with a bank.

Loan Amounts
$1,000–$25,000
Terms Offered
2–60 months
Best for General Use: U.S. Bank
U.S. Bank offers personal loans for debt consolidation and any sort of borrowing need that isn't met by a more specific type of loan. Terms are flexible, ranging from 1 to 5 years.
U.S. Bank doesn't charge origination fees or have prepayment penalties. This means you can repay the loan as quickly as you'd like and won't lose any money on extra costs.
Eligible borrowers are U.S. Bank account holders with solid credit and proof of dependable income. Applying online is easy, but you can also visit a branch or start the process over the phone.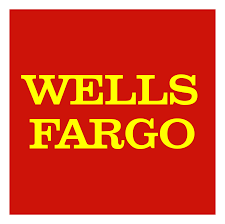 Loan Amounts
$3,000 to $100,000
Terms Offered
12 to 84 months
Best for Larger Personal Loans: Wells Fargo
With over 7,000 locations, Wells Fargo has one of the largest branch networks in the nation with many branches in Colorado. Refinance debt, pay for a large purchase or an expensive home renovation project, or just cover general expenses with a personal loan from Wells Fargo. Because the loan cap is relatively high — you can borrow as much as $100,000 — you can use this loan for a wide range of personal uses.
You won't pay an origination fee or any prepayment penalties with this loan. You must have an account with Wells Fargo to be eligible to borrow, but you'll qualify for relationship discounts if you prepay from a Wells Fargo deposit account.
You can apply for a personal loan online, at a branch or over the phone.
Best Personal Loans in Colorado from Online Platforms
We do everything else online; why not apply for and manage your loan online, too? Check out our online lenders to find a personal loan from the convenience of your phone.
Loan Amounts
$5,000–$100,000
Disclosure
See Terms*
Best for Loan Comparison: Credible
Not a lender itself, Credible offers a free loan comparison service. By answering a few easy questions about yourself and the type of loan you'd like, Credible provides you pre-qualified loan offers from lenders suited to your needs.
Checking your rates doesn't affect your credit score, so you can consider different loans without worry. Credible is confident they'll find you your best rate. So much so that they'll bet on it — if you find a better rate elsewhere, they'll give you $200.
Lenders with Credible offer personal loans to cover many expenses, like moving costs or home updates. Refinance or consolidate your debt to pay it off at a lower interest rate.
Credible offers loans with terms between 2 to 7 years. You can compare loans ranging from $1,000 to $100,000.
If you are looking for other types of loans, Credible will help you compare credit cards, home loans and mortgage refinancing options, or student loans and student loan refinancing options as well.
Loan Amounts
$5,000 – $100,000
Terms Offered
5, 7, 10, 15 and 20 years
Disclosure
Fixed rates from 6.99% APR to 21.78% APR. APR reflect the 0.25% autopay discount and a 0.25% direct deposit discount. SoFi rate ranges are current as of 3/24/22 and are subject to change without notice. Not all rates and amounts available in all states. See Personal Loan eligibility details. Not all applicants qualify for the lowest rate. Lowest rates reserved for the most creditworthy borrowers. Your actual rate will be within the range of rates listed above and will depend on a variety of factors, including evaluation of your credit worthiness, income, and other factors. See APR examples and terms. The SoFi 0.25% AutoPay interest rate reduction requires you to agree to make monthly principal and interest payments by an automatic monthly deduction from a savings or checking account. The benefit will discontinue and be lost for periods in which you do not pay by automatic deduction from a savings or checking account.
Best for Easy Online Application: SoFi
SoFi is an online lender offering personal loans, home loans, private student loans and refinancing options.
SoFi recommends its personal loans for debt reconsolidation or to pay for home renovations. Loans are available in amounts ranging from $5,000 to $100,000 and have flexible terms and low, fixed rates.
SoFi is a fee-less lender, so you won't pay origination fees, prepayment fees, or late fees. The less money you spend on extra costs, the more money you have to pay it back. And, you can pay it back early with no consequences.
Their online application process is super easy and straightforward. SoFi has spending accounts, investment accounts, insurance products and credit monitoring tools. Create an account to see your personalized rates.

Terms Offered
3 – 36 months
Best for Borrowers with Poor Credit: BadCreditLoans.com
Applying for a loan is intimidating if you know your credit isn't great. BadCreditLoans.com takes the edge off by linking you to loan offers from lenders willing to work with poor credit.
Loans from BadCreditLoans.com are recommended for emergency expenses. Loans amounts are smaller — between $500 and $5,000 — but you could see your credit improve if you handle the loan responsibly. However, lenders typically cap loans at $1,000 if you have poor credit.
BadCreditLoans.com offers this service at no charge. The loan request form is easy to understand and easy to submit. You'll have an answer quickly and, if approved, get your funds fast, too.
Personal Loan Considerations
If you're thinking about taking out a personal loan, compare your options to find rates and terms that work for you. Make sure you can pay the loan back as agreed to when you sign for the loan — not holding up your end of the contract can have serious consequences. Also, keep an eye out for predatory lenders, especially online.
Personal Loans vs. Credit Cards
When choosing between a loan or a credit card, consider your needs: if you need revolving, consistent access to credit, a credit card is your best bet. If you have a specific need that a 1 time cash infusion can cover, a personal loan will work for you.
Your lender will work with you to figure out what's best for your situation, or use a comparison service to see which makes the most sense for you.
Frequently Asked Questions
Q: What happens if I can't repay my personal loan on time?
A: It will reflect poorly on your credit report. You may also face financial consequences or collateral seizure. Try to avoid missing payments — if you think you might have to, see if your lender offers any solutions, like a skip-a-pay feature.
Q: Can a personal loan help my credit?
A: Many choose personal loans specifically to help their credit. As long as you meet the terms, it can have several positive effects. It will raise your overall credit limit and the monthly payments help establish a good borrowing history. You can also use it to consolidate your debt and lower your credit utilization.
Find a Personal Loan Today
Personal loans can be the solution to any number of situations in which we need some more money than we have on hand. Whether you're working on your credit or need to cover a large expense, a personal loan can get you the cash you need, quickly. Start with our lenders to find the right personal loan for you today.