A personal loan through a bank or credit union can help make your current financial situation less prickly. Maybe you need extra cash to cover expenses or to pay for something specific, like a new oven for your kitchen.
Take a look at Benzinga's list of the top providers of personal loans in Arizona to get started today.
Best Personal Loans in Arizona:
Best Educational Resources: Vantage West Credit Union
Best for Convenience: Arizona Federal
Best for Ethical Banking: Bank of the West
Best Nationwide Bank: Wells Fargo
Best for Debt Consolidation: Payoff
Best for Imperfect Credit: BadCreditLoans.com
Best Personal Loans Through a Credit Union in Arizona
You can apply for a personal loan through a credit union. This option can offer the potential of lower fees and a more intimate relationship with your loan officer. Credit unions are member-owned nonprofits and the organizations operate with member interests in mind.

Loan Amounts
$500 to $20,000
Terms Offered
Up to 60 months
Best Educational Resources: Vantage West Credit Union
Vantage West offers a myriad of educational tools, including free on-demand courses on retirement planning, preventing elder fraud and more.
Vantage West offers both personal and business accounts easily managed from the mobile app through its 19 locations throughout Arizona. The app allows for quick digital money transfer between accounts and to external accounts.
You can select from a variety of loans. Loan types include:
Home loans
Auto loans
Personal (Signature) loans
Shared-secured loans
Debt consolidation loans
CashPlease loans
Citizenship loans, which are custom-fit small loans up to $1,500. Terms offered up to 24 months aid immigrants in paying for the costs associated with the naturalization process.
The credit union also focuses on community engagement. Its Thrive Series blog features local small business owners and representatives from philanthropic organizations.

APR
Fixed: 8.75%, 9.25%, 10.25% depending on terms
Loan Amounts
$500 minimum
Terms Offered
36, 46, 60 Months
Best for Convenience: Arizona Federal
Arizona Federal's 12 branches and over 5,000 co-op shared locations showcase no-fee ATMs, online banking, a mobile banking app and a money management tool.
Arizona Federal offers 4 types of personal loans — the closed-end personal loan detailed below, a shared-secured loan, a regular line of credit and the Sallie Mae Smart Option student loan. Auto loans, mortgages, home equity loans and recreational vehicle loans are also available.
Arizona Federal offers several types of personal banking accounts — a free teen account, basic checking and Checking Plus, which pays dividends ranging from 0.01% to 0.10% annual percentage yield (APY) on any balance over $25.
The credit union also services businesses and offers a few Visa credit cards exclusive to members.
Best Banks in Arizona Offering Personal Loans
Banks are known for convenience and online options. Anyone can borrow from a bank (provided you have the right credit score and other requirements) and credit unions can be limited to certain community members.
Check out our recommended banks that offer personal loans.

APR
Fixed, varies with terms
Loan Amounts
Up to $2 million
Terms Offered
12 to 60 months
Best for Ethical Banking: Bank of the West
When you deposit money into your bank account, it's used to facilitate other financial ventures like loans. Bank of the West is committed to funding sustainable, environmentally-conscious businesses so you can be sure your money is used ethically as it moves through the economy.
Bank of the West has several locations in Arizona. The bank offers unsecured loans to lenders with decent credit. You don't need to put up collateral for an unsecured loan — your creditworthiness is what determines your eligibility. If you autopay from a Bank of the West banking account at the close of the loan, you are eligible for a 0.25% rate discount.
Bank of the West's personal banking options include checking and savings accounts, CDs and IRA CDs. You can manage your account online or via the mobile app.
Several Visa credit cards are also available for bank users, including a rewards card, a low interest card and a credit-building card secured by user deposits.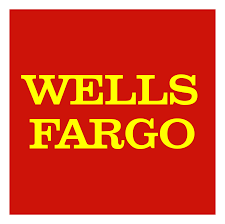 Loan Amounts
$3,000 to $100,000
Terms Offered
12 to 84 months
Best Nationwide Bank: Wells Fargo
Wells Fargo offers an easy online application and flexible personal loan terms if you prefer the familiarity of a large chain. Another major draw is that you'll pay no origination fees or prepayment penalties as long as you pay your loan on time.
Collateral is not required but secured loans are options for customers who have CDs or other accounts through Wells Fargo. You typically receive your money by the next business day via direct deposit once approved.
Wells Fargo offers its clients relationship discounts. If you set up automatic payments using your Wells Fargo bank account, you may be eligible.
Wells Fargo serves personal, business and commercial customers. Its online banking capabilities are comprehensive, and a mobile app is available for iPhone and Android users.
Best Personal Loans in Arizona from Online Platforms
The ability to do business digitally is increasingly important. Personal loans are no different, and it's easier than ever to find an online platform that works for you.
Take a look at our recommended online lenders.
APR
Fixed 5.99% – 24.99%.
Loan Amounts
$5,000 – $40,000
Origination Fee
0%–5% of the loan amount
Best for Debt Consolidation: Payoff
The Payoff platform is perfect if you're chipping away at your debt to improve your credit score. The platform provides the convenience of an online lender and rolls all your monthly payments into 1.
Loans range from $5,000 to $35,000 at 5.65% to 22.59% APR. Terms fall between 2 to 5 years and origination fees are between 0% to 5%.
There's no uncertainty here — Payoff is clear about its borrower standards.
The following are Payoff's borrower requirements:
Credit score of at least 640
Debt-to-income ratio (DTI) under 50%
Must have used credit for 3 or more years
2 open credit lines with no more than 1 installment plan loan
No current delinquent accounts
No delinquencies occurring in the last 12 months for over 90 days
Take a look at Payoff to improve your credit score and make debt more manageable.

Terms Offered
3 – 36 months
Best for Imperfect Credit: BadCreditLoans.com
Approaching a lender as a borrower with bad credit can be intimidating.
BadCreditLoans.com could be your solution. The service connects you with lenders that welcome you if your credit needs a bit of work.
You'll find lenders for personal loans, auto loans, student loans, home loans, business loans and mortgages. Loan amounts range from $500 to $5,000. APR, repayment terms and origination fees vary by lender.
Applicants must be at least 18 years old, have a checking account, verifiable income and a valid email address. The application process takes less than 5 minutes on average.
BadCreditLenders.com can help you get a personal loan with the anonymity of an online platform.
Personal Loan Considerations
Taking out a personal loan can be a smart financial decision, depending on your circumstances. Pay special attention to the terms and conditions and pick a loan that makes sense for you.
Watch out for predatory lenders. Use vetted platforms like our recommended lenders and approach paycheck advances with caution. You can also try a digital financial platform like MoneyLion if you need a small personal loan.
Personal Loans vs. Credit Cards
Personal loans are usually a 1-time loan with a fixed payment period and fixed-interest rate. The benefit to choosing a personal loan is that the interest rate is often lower than credit card interest rates. If you need a large chunk of credit at once, a personal loan is your best bet. Plus, these loans are often easier to manage a credit card and less tempting. A personal loan has a purpose—a credit card feels more like an opportunity.
Credit cards often have a variable interest rate and offer a revolving line of credit. This means you can continue to use credit as you pay for it. If you don't want to risk paying off a loan early or late or want a continuous line of credit, a credit card is likely what you're looking for. Remember, however, that credit cards come with fees and inquiries that could potential impact your spending power.
Frequently Asked Question
What happens if I can't repay my personal loan on time?
Many personal loans have strict payment terms. You can face late payment fees, collateral seizure or prepayment penalties for paying outside of those terms. Look for loans without prepayment penalties.
Answer Link
Do I need collateral to obtain a loan?
Some loans (like secured loans) require you to put up collateral. For example, when you take out a car loan, your car is the collateral — if you stop making payments, your lender can seize your car. Many lenders offer unsecured options with higher fees and rates.
Answer Link
Personal Loans in Arizona
A personal loan can be an attractive option if you need quick cash. Consolidate your debt or pay bills with a lower interest rate with the help of a personal loan. You can even lower your credit utilization and help raise your credit score.
Whether you're paying for a wedding or need extra cash to tide you over, a personal loan can be a great way to get the cash you need.
Continue reading: BEST PET INSURANCE IN ARIZONA