Declaring bankruptcy is a challenging decision. While bankruptcy can help you consolidate debt or negotiate new terms with creditors, it comes with significant downsides. Bankruptcy filings stay on your credit report for up to 10 years, and poor credit can hinder your ability to get a job, insurance and even a home.
If you have a bankruptcy filing on your credit report, a personal loan can be of help. Follow our guide to find the best personal loans for bankruptcy. 
Best Personal Loans for Bankruptcy
We've put together the best personal loans for bankruptcy

Disclosure: See Terms*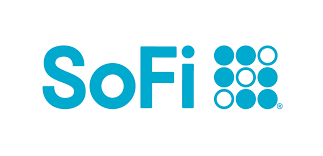 Disclosure: Fixed rates from 6.99% APR to 21.78% APR. APR reflect the 0.25% autopay discount and a 0.25% direct deposit discount. SoFi rate ranges are current as of 3/24/22 and are subject to change without notice. Not all rates and amounts available in all states. See Personal Loan eligibility details. Not all applicants qualify for the lowest rate. Lowest rates reserved for the most creditworthy borrowers. Your actual rate will be within the range of rates listed above and will depend on a variety of factors, including evaluation of your credit worthiness, income, and other factors. See APR examples and terms. The SoFi 0.25% AutoPay interest rate reduction requires you to agree to make monthly principal and interest payments by an automatic monthly deduction from a savings or checking account. The benefit will discontinue and be lost for periods in which you do not pay by automatic deduction from a savings or checking account.
Types of Personal Loans for Bankruptcy
The entire bankruptcy process begins when you file for bankruptcy and ends when all your debt is discharged or paid off. Even after all your debts have been paid off, bankruptcy filings can stay on your credit report for years.
A Chapter 7 bankruptcy entails selling your assets to pay off debt and will usually not involve a payment plan. This kind of bankruptcy is typically resolved in a couple of months but will stay on your credit report for at least 7 years. Chapter 13 bankruptcy usually involves a payment plan. Chapter 13 bankruptcy can stay on your credit report for up to 10 years or even longer in certain instances.
It's rare for anyone to be able to take out a personal loan while their bankruptcy case is ongoing and debts have not yet been discharged. The reason for this is intuitive. You shouldn't be able to take on new debt if you still owe money.
However, there may be some exceptions to the rule. In certain states, you may be able to take out a personal loan while your case is ongoing with special approval from a judge. It's a good idea to consult with a bankruptcy attorney about your options.
Once your debts have been discharged and your bankruptcy case is closed, it's time to take a look at your credit report. Your credit report might keep you from securing a personal loan. It might help to wait at least a year or 2 after your debts have been discharged to apply for a personal loan.
If you're feeling that it may be time to start borrowing again or that you have a good shot at qualifying for a loan, take a look at the most common types of personal loans for bankruptcy.
Secured Loans
A secured loan is a loan backed by collateral. Collateral can be anything that you own that is valuable, including your home, car, jewelry or even art.
You'll need to agree to sign over that asset and give it to the lender in case you are unable to pay the loan. Remember that secured loans can be dangerous. You risk losing the asset you've put up for collateral if you can't meet the terms of the loan.
Unsecured Loans
Unsecured loans are loans that do not require you to put up any collateral in exchange for borrowing money. Unsecured loans are assessed based on your credit history or other measures. If you still have a bankruptcy filing on your credit report it may be more difficult for you to be approved for an unsecured loan. If you are approved, it's possible that you will face fees or high-interest rates.
Fixed-Rate Loans
You'll almost always need to pay some form of interest whenever you borrow money. If you've been approved for a fixed-rate loan, the interest rate that you are being charged will remain the same for the duration of the loan. Mortgages typically have fixed-rates.
Personal Rate Loans
Personal rate loans are typically unsecured, fixed-rate loans that need to be paid over a certain period of time. You're typically free to spend the money from a personal loan in any way you wish. However, if you have poor credit it may be difficult to secure this type of loan.
Personal Loan Requirements and Criteria
Different lenders have different requirements. However, there are a few criteria that you can expect to be asked for.
If you have a bankruptcy filing on your credit history but are doing well in other required areas, it will help your chances of approval. Take a look at some of the most common personal loan requirements and criteria:
Credit report
Payment history
Debt-to-income ratio
Income
Personal Loan Considerations
It's likely that a bankruptcy filing will make it difficult to secure a personal loan. You may have to agree to higher interest rates or put up some of your assets for collateral.
Another option is to seek out credit builder loans. Credit builder loans are designed specifically for people with bad credit. It can give you access to money and help you rebuild your credit.
If you do decide to apply for a credit builder loan or another loan designed for people with poor credit, remember to investigate the lender thoroughly. It's best to borrow money from legitimate financial institutions or banks. Find programs that have a track record of helping people rebuild their credit and also offer affordable interest rates. It's also important you understand the terms you are agreeing too. It's easy to fall victim to predatory lenders that are looking to take advantage of your situation.
Predatory loans are designed to benefit the lender at your expense. They can come with high interest rates or other unfavorable terms that can make them difficult to repay. You risk getting caught in a debt cycle or further harming your credit score.
The best way to avoid predatory loans is to only work with licensed lenders. Avoid lenders that sound too good to be true, that rush you to sign, offer packaged services or have blank spaces in important documents.
Personal Loans vs. Credit Cards
Personal loans offer a lump sum of money for a fixed-interest rate and fixed-payment period. Credit cards can have variable interest rates and often come with higher interest rates than personal loans.
While personal loans need to be paid off by a set date, credit cards offer more flexibility. You can continue to use credit so long as you continue to make payments on your balance. Either or can be a viable option if you need cash. However, you are much more likely to fall into debt when you rack up a balance on your credit card than if you were to take out a personal loan.
Personal Loans After Bankruptcy
Getting approved for a personal loan while you still have a bankruptcy filing on your credit report can be challenging but not impossible. Your bankruptcy filing will have less and less of an impact on your credit score as more time goes by. Shop for different lenders, and stay away from predatory lenders at all costs.
Start with our recommended lenders to find a personal loan after bankruptcy today.