Getting through college is a great achievement. What's not so great is the pile of student loans waiting for you after you graduate. If you're struggling to pay back your loans and you're considering refinancing, let Benzinga help you navigate your best options and important factors to consider during the refinancing process. 
Refinancing Student Loans
How do you refinance student loans? It's a lot easier than you think. Use these 4 easy steps to make some headway with your student loans. 
1. Compare rates from various lenders.
Before jumping into a contract with a lender, make sure you look into various lenders and compare interest rates, fees and the quality of customer service. These are the main factors that impact your long-term refinancing experience, so take time to find the best options that work for your budget and banking preferences. 
Interest rates on these loans are offered as variable or fixed. Variable rates can fluctuate with the market while fixed rates stay the same over the course of time.
Most lenders ask for information such as your monthly housing payment, income, total loan debt and credit history to give you an estimated rate and a range of loan terms. If you can, you should look into lowering your debt-to-income ratio, paying off other debts and raising your credit score so that you get the best possible refinancing options.
2. Choose a lender and loan term.
Does your credit history meet the right criteria according to the institution you've applied to? Lenders may be able to offer you various repayment term lengths. A longer term can help lower your monthly payments and free up some of your monthly income but you'll accrue more interest in the long run. 
At the same time, you should compare the aforementioned rates against available terms and your potential monthly payment. Some lenders might offer low rate but short terms. You need to find a balance that will make it easy to pay off the loan in the timeframe you prefer.
Besides interest rates and terms, factor in prepayment penalties. Some lenders enforce prepayment penalties for trying to pay off the loan earlier than outlined in the loan agreement since institutions profit from charging you monthly interest. Make it a point to prioritize lenders without these penalties if you think you want to pay off your loan ahead of schedule.
If you're between jobs after graduation, you can also prioritize lenders with unemployment protection or economic hardship forbearance programs.
After you've compared your options, you can choose the lender and term that works best for you.
3. Apply for refinancing
To lock down your refinance, you'll submit documentation such as loan statements and proof of income and you need to agree to a hard credit check. You will most likely need:
Your Social Security card or government ID
A valid driver's license or passport
Proof of income such as pay stubs or a job offer letter
Official statements for all your federal and private loans
If you're applying with a cosigner, you'll also provide your cosigner's information.
4. Keep paying off your debt as you wait for your loan.
The process for approving a refinance loan application usually takes 2 to 3 weeks. While you wait, it's important for you to continue paying off your current loans. Only stop paying your current servicers when you get the green light from your new lender. Additionally, you want to keep your credit score as high as possible because lenders might check your credit again as the loan approaches its closing date.
Best Lenders for Refinancing Student Loans
If you've already tried searching for lenders, you might have found a few that were not offering optimal loans. Here are some of the best and most accessible lenders for refinancing your student loans.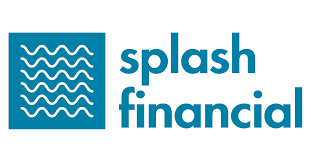 get started
securely through Splash Financial's website
Best For
Borrowers with a minimum credit score of 580
1 Minute Review
Splash Financial is an online marketplace and lending platform where borrowers can quickly find, compare and apply for personal loans and student loan refinancing. 
The company's mission is to create a faster, less expensive financial world. It aims to do this by combining wide credit coverage, competitive rates and an excellent user experience. 
Splash Financial's network of lenders offer products to borrowers in nearly all 50 U.S. states. It's an ideal match for anyone looking for a personal loan to cover credit card consolidation, home improvement, wedding expenses, etc. It's also ideal for student loan refinancing. 
Splash's technology matches borrowers with credit unions, banks and other lenders whose rates may not be available anywhere else. 
Cleveland-based Splash was founded in 2013 and has established more than 100,000 accounts and processed over $6 billion in refinancing requests over the past years.
Best For
Graduates struggling with high-interest student loans
People with graduate degrees, especially advanced medical degrees
Borrowers looking to refinance student debt
Comparing personal loans
Borrowers with a minimum credit score of 580
Pros
Access to a dedicated account representative
Ability to review whether you qualify for financing and at what rate without a hard credit pull*
Fast funding times
No application fees or pre-payment penalties
Ability to review multiple offers and exclusive interest rates
Cons
Forbearance and death discharge may not be available
Some offers may require signing up with a credit union
Some Offers only available to borrowers with good credit

Disclosure: See Terms*
Refinancing Student Loans With a Cosigner
The hardest part of finding a refinancing option for your student loans is making sure you qualify. While it's wise to work on your credit score, you might also want to have a cosigner join you on the loan. Having a qualified co-signer can help you get approved and get offered lower interest rates. This could be a relative, spouse or a trusted close friend who is comfortable having equal financial responsibility for your loan. 
You want a cosigner who has a good to excellent credit score and a stable monthly income. Some lenders will even allow you to release your cosigner from their responsibility for the loan after you get approved, and if you meet certain requirements.
Credit Score
As mentioned above, your credit score is based on your financial history and lenders take that into account when putting together a loan offer. Some lenders don't enforce a minimum credit score for applicants, but the lenders that only offer loans based on a credit minimum generally require a score in the mid 600s and higher. 
Student Loan Refinance Timing
If you think you're paying too much in interest or if you have high monthly payments, refinancing your student loans might be a smart choice. If you have enough steady income to pay off your loan fast, lenders might offer terms that work with your timeline. 
Refinancing vs. Consolidation
Consolidation involves combining multiple student loans into 1 loan. Consolidation allows you to keep certain loan benefits and lets you potentially change your repayment plan for a lower monthly payment or an extended term. You can even combine multiple loans under a single consolidation plan.
Refinancing, on the other hand, allows you to take on new loan with a new term and rate. You can refinance multiple government and private loans, but refinancing must be done through a private lender since the government doesn't offer the option to refinance. 
Types of Student Loans Eligible for Refinance
Both government and private student loans are eligible for refinancing through a private lender. Because private lenders might not offer favorable options that you get with government loans, review each loan package carefully as you might experience quite a change when moving to a private lender.
Refinance Your Student Loans Today
Don't let the stress of looming student loan debt overshadow the pride you feel after finishing your degree. Remember to compare multiple refinancing options and lenders to make sure you're getting the best offer. Also, consider cosigning with a responsible loved one to maximize your chances of getting approved and finding the best rates/terms. 
Lend-Grow
Lend-Grow offers 5-, 10-, 15-, 20- and 25-year student loan refinance terms with fixed rates as low as 2.80% APR and variable rates as low as 1.89% APR. 
Lend-Grow pays down your loan, too — 0.10% APR every month for 3 years! Here's what this means: Lend-Grow deposits 0.10% APR of your loan amount funded each month for up to 3 years (as long as your account is active) with payback rewards.
Lend-Grow deposits the payback reward directly to the loan account you specify at the time of Payback Reward enrollment. Payback reward is not a rate discount and you must continue to meet your full payment obligations with the lender each month.