New customer offer! Top courses from $13.99 when you first visit Udemy.
If you're not quite ready to commit to a 4-year program, an online associate degree is worth considering. This option may also be a good fit if you are already employed and want to ramp up your knowledge and skills to become more marketable.
With so many online associate degree offerings, how do you know which is best? Let Benzinga show you how to evaluate options and choose the best program for you. We've also included a list of the top institutions offering online associate degrees to help you make an informed decision.
Find an Online University
Quick Look: Best Online Associate Degree Colleges
Why Choose an Online Associate Degree?
There are several reasons why you might want to choose an online associate degree. For starters, it's the minimum requirement for jobs in many fields. If you haven't yet earned a college degree, starting with an associate degree to give you a chance to get noticed.
An online associate degree will also prepare you for more challenging coursework that will prep you for bachelor's degree programs. It's also a cost-efficient way to complete pre-major work before you continue your education at a 4-year institution.
Don't forget about convenience! Chilly classrooms and long-winded lectures at a set time each week aren't for everyone. You may learn better on your own time and in a more comfortable environment. If you're a busy career professional with equally important personal demands, an online associate degree is also more suitable.
How to Choose an Online Associate Degree
When evaluating online associate degree program, pay attention to the following factors.
Credentials
Is the college or university accredited? Are the courses taught by reputable professionals? It's pointless to spend hours working toward a degree that won't be recognized by employers. Instructors should be led by industry experts with real-world experience who can share valuable insights with students.
Offerings
Some colleges feature many online associate degree programs, while others have a limited selection. Be sure to explore the offerings before you take the leap to confirm the degree you wish to pursue is offered through their distance learning program.
Cost of Attendance
The cost of attendance for an online associate degree is far more affordable than what you'll find for a bachelor's degree program. Why? You'll often need 120 credit hours or more to earn a bachelor's degree but you can complete an associate degree in as little as 60 hours.
Be mindful of the rate per credit hour. Only consider colleges with tuition rates that are comparable to what others are offering. Also, avoid institutions that implement steep rake hikes each year.
Jobs Waiting for You with an Associate Degree
There are thousands of job opportunities awaiting those with an associate degree. Here are some of the more popular career choices.
Dental Hygienist
Do you aspire to be a dentist someday? Or maybe you want to help others keep their oral health up to par. Consider a career as a dental hygienist.

In this role, you will conduct exams and X-rays on patients to identify oral diseases and other issues. You will also perform preventive care, like cleanings, fluoride and sealant applications. You'll discuss any concerns with the patient before the dentist comes in. Dental hygienists also play an integral role in educating patients on proper oral care techniques and answer questions about treatment plans.
The average salary for dental hygienists is $74,820 per year, which equates to $35.97 per hour.
Web Developer
Web developers build stunning websites for professional organizations, nonprofits, churches, schools and many other entities. They work alongside clients to create an optimal design that meets business objectives and offers a seamless user experience. Job duties include writing code, testing applications, integrating graphics, video and audio, monitoring website traffic and implementing continuous improvements.
In 2018, the median pay for web developers in the U.S. was $69,430. This breaks down to $33.38 per hour. You can also pursue a career as a specialized back-end web developer, front-end web developer or webmaster and earn even more.
Paralegal or Legal Assistant
Want to eventually attend law school and become a lawyer? Gain real-world legal experience with a career as a paralegal or legal assistant. You will assist lawyers by conducting research on laws and regulations, gathering the facts of a case, arranging evidence and other documents for review, writing or summarizing reports, drafting legal correspondence and so much more.
On average, paralegals earn $50,940 annually, or $24.49 per hour.
Best Online Colleges for an Associate Degree
We've conducted hours of research and compiled a list to bring you the best online colleges for an associate degree. You will also find a review of each college and the cost per credit hour to facilitate the decision-making process.
1. Southern New Hampshire University
Earn an associate degree from Southern New Hampshire University to prepare for an exciting new career or climb the ladder in your current profession. SNHU is accredited by the New England Commission of Higher Education.
Choose from the following 60-credit hour programs:
Accounting
Business administration
Criminal justice
Digital photography
Fashion merchandising
Information technologies
Liberal arts
Marketing
Courses are led by industry experts and accessible 24/7 on the online dashboard. You can learn from the best when it's convenient without compromising your busy schedule.
When you finish the program, you can transfer the credits earned to a bachelor's degree program to save money and reach the finish line faster.
The cost of attendance is $320 per credit hour or $960 per course.
2. Penn State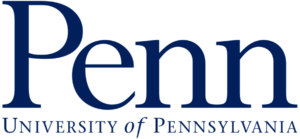 Penn State World Campus is the perfect fit if you want to experience a first-class learning experience from the comfort of your home. It offers associate degrees in:
Business administration
Criminal justice
Human development and family studies
Information science and technology
Labor and human resources
Letters, arts and sciences
Turfgrass science and management
Instruction is delivered by online lectures you can watch on your own time. You will also complete readings, assignments, group work, exams and participate in discussions.
Each program will lay a solid foundation for your continuing education pursuits or prepare you for a rewarding career.
The cost per credit hour is $576. You can also pay a flat rate of $6,994 if you take 12 or more hours in a semester.
3. Albany State University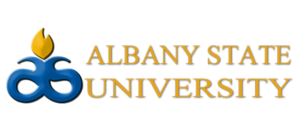 Seeking a career in the medical field and need an associate degree to get your foot in the door? Consider Albany State University to meet your continuing education needs. It's accredited by the Commission on Colleges of the Southern Association of Colleges (SACS) and Schools.
Career associate degrees offered through the distance learning program include:
Dental hygiene
Diagnostic medical sonography
Health information technology
Histologic technician
Legal assistant/paralegal
Medical laboratory technology
Nursing
Occupational therapy assistant
Physical therapy assistant
Radiologic science
Respiratory care
Both in-state and out-of-state students pay $105 per credit hour. Institutional and technology fees of $225 and $65, respectively, also apply each semester.
4. Broward College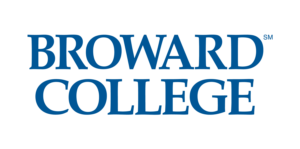 Also accredited by SACS, Broward College Online prides itself on offering degree programs that help you gain a competitive advantage in a crowded sea of job candidates. The tuition rates are among the lowest among online associate degree providers, and you will save a fortune on course materials thanks to its textbook affordability initiative.
Wondering what associate degree options are available? Programs are available in many fields:
Arts, humanities, communication and design
Business
Education
Health science
Industry, manufacturing and construction
Public safety
Science, technology, engineering and math
Social behavioral sciences and human services
Course material is accessible 24/7 through your computer, tablet or smartphone. You can also connect directly with your professor and peers through live lectures, forums and chats.
The cost per credit hour online students is $122.90 for Florida residents and $243.40 for non-residents.
5. Lone Star Community College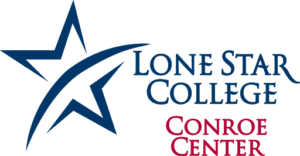 Acquire business, digital technology or teaching knowledge needed to excel in your next career with an online associate degree from Lone Star College. You can get an Associate of Arts or Associate of Applied Science in:
Accounting (AAS)
Business (AA)
Business administration: business management specialization (AAS)
Business administration: human resource specialization (AAS)
Computer programming (AAS)
Criminal justice (AA)
International studies (AA)
Speech communication (AA)
Teaching (AA)
Lone Star Community College is the top choice in Texas for distance learning enrollment but it's a fraction of what you'll pay at most higher education institutions.
Tuition per credit hour is $103 for in-district Texas residents, $208 for out-of-district Texas residents and $263 for out-of-state students.
6. Highland Community College

Want to continue your education on the couch or in your home library? Or maybe your work schedule is all over the place and you want a flexible option.
Highland Community College Online can offer you online education through its associate degrees:
Associate in Arts
Associate in Science
Associate in Applied Science in accounting
Associate in Applied Science in business administration
Associate in Applied Science in criminal justice
Associate in Applied Science in medical coding
Associate in Applied Science in personal fitness training
Both in-state and out-of-state students pay $141 per credit hour.
7. UMassOnline

The University of Massachusetts offers 3 associate degree programs through distance learning:
Associate of Science in business administration
Associate of Science in information technology
Associate of Science in sustainable food and farming
The business administration program requires 65 credits to complete at $385 per hour. It delves into core business management concepts you should master to excel in the field and completed coursework counts toward the Bachelor of Science in business administration from UMass if you want to continue your education.
Tech gurus who seek advanced database development networking, operating systems and programming knowledge may find this 60-credit hour program useful. It also allows you to transfer credit hours to the information technology bachelor's degree program. The cost of attendance is $380 per credit hour.
The sustainable food and farming associate program is designed for students interested in a career in sustainable agriculture. Core subjects covered include agricultural education, community development, marketing production and public policy.
8. Central Community College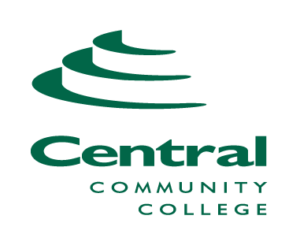 Located in the heart of Nebraska, Central Community College is another viable option if you want to continue your education. It's accredited by the Higher Learning Commission and offers flexible online degree programs to prepare you for a new career or bachelor's degree program.
You can earn an associates degree from the virtual campus in:
Business administration
Business technology
Health information technology
Information technology and systems
Quality technology
Tuition and fees are only $107 per credit hour for residents and $153 for non-residents. Scholarships and other financial aid is available for those who qualify,
9. Eastern Kentucky University

Online associate degree programs from Eastern Kentucky University comes with flat tuition rates, a personalized graduation plan and a host of online resources to keep you on track. You will also enjoy 8-week terms to get you through the coursework in a jiffy without interfering with your demanding schedule.
These 4 associate degree options can serve as the launching pad to help you prepare for your next career or land a promotion:
General studies (60 credit hours)
Paralegal studies (64 credit hours)
Paramedic (64 credit hours)
Police studies (64 credit hours)
You will receive top-notch instruction from faculty with real-world experience.
Tuition is $409 per credit hour. The rate is reduced to $250 for active-duty military members.
Choose the Right Online Associate Degree Program for You
Benzinga is here to help you navigate colleges and find the best online associate degree program for you. Start with our top recommendations to identify those who offer programs you're interested in. Our selections are from accredited entities with affordable tuition. Jumpstart your quest for continuing education today.
Southern New Hampshire University Online
SNHU Online Offers:
Flexible schedules
Affordable tuition
Online tutoring
Access to electronic research materials
Specialized academic advising
Supportive online community