---
Our Top Pick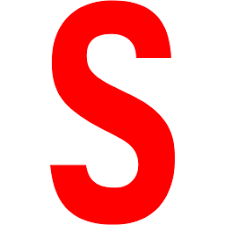 see how State Farm compares
Want to find the best coverage? Most of our readers prefer Lemonade for their home insurance needs.
In the Land of 10,000 Lakes, natural disasters and severe storms are the norm in the winter months. From 2005 to 2013, 54 percent of claims were related to natural disaster events.
It's cold in Minnesota, and flooding, hail, and wind are also main contenders for disaster events. Looking for the best Minnesota homeowners insurance is in your best interests and will help you save money going forward.
Quick Look: The Best Minnesota Homeowners Insurance
Best Home Insurance in Minnesota
Take a look at the best home insurance companies in Minnesota. Get multiple quote to find the best premium.
1. Hippo
Hippo Home Insurance is a relatively new insurance provider that offers a host of coverage types. Hippo Home policies include a number of protections left out of competitors' policies and it only offers a somewhat antiquated claims process: over the phone only.
Policies are on the more affordable end, and discounts are available for new homeowners and those who act early when they need coverage.
In addition to all the necessities Hippo also offers more coverage than the average insurer for computers, home office equipment, appliances and electronics, and they even insure your babysitter. You can get a quote in as little as 60 seconds. Take advantage of their smart home upgrades to prevent potential issues and have peace of mind with their full replacement costs coverage.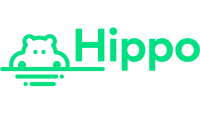 1 Minute Review
Hippo's goal is to modernize home insurance, and in many ways it meets that goal. You can get a quote in about 60 seconds and tailor your policy to your specific needs with policy endorsements. Endorsements are add-ons to your policy that either extend your coverage or add on a new type of coverage. With Hippo's modern approach to insurance, home owners may save up to 25% on their premiums compared to other home insurance companies. 
In many states, your Hippo home insurance policy also comes with a complimentary smart home monitoring system. These systems help protect your home against risks like fire, theft and water damage. 
Hippo doesn't have a mobile app or online claims but it does offer extensive support. You can reach customer service and claims 24/7, and when you file a claim by phone or email, you're assigned a claims concierge who serves as your main point of contact throughout the process. 
While Hippo is a relatively new insurance company, its policies are underwritten by these established insurance firms: Spinnaker Insurance Company and Topa Insurance Company. Both have A- ratings from AM Best. 
Hippo is a good choice if you appreciate smart home technology and enjoy extras like Hippo Home Care, which offers complimentary virtual home maintenance services and more.
Best For
Home owners who appreciate smart home technology
Home owners who want a single point of contact for claims
Pros
Fast quote process
Complimentary smart home system in some states
Claims concierge service
Cons
Can't file a claim online
Not available in all states
2. State Farm
Minnesotans understand the value of a firm handshake and many appreciate the ability to do business face-to-face. With about 18,000 agents, State Farm maintains its commitment to service its customers in the communities they live in.
As a full-service insurer, policies are available through State Farm for any type of home — from mobile homes, to single family homes, to landlord policies.
If you are shopping for auto insurance as well, be sure to get a quote from State Farm. The company's multi-policy discount, which reduces the cost for both policies, can be larger than the multi-line discount offered by some competitors.
Best For
Customers who have existing policies with State Farm
1 Minute Review
State Farm offers a selection of home insurance products designed to meet the needs of most customers. All the basic policy types are covered by this national insurer, with coverage options that are easy for consumers to understand. Some less common types of insurance are not well represented and, as always, customers are encouraged to get quotes from multiple insurers.
Best For
Customers who have existing policies with State Farm
Pros
Website provides helpful information
A nationwide network of over 18,000 agents
Bundling discounts
Cons
Premiums may be higher than some competitors
3. Farmers
The Farmers Insurance Group of Companies includes its well-known namesake, Farmers Insurance itself, but also includes a number of other lesser-known insurers. This structure allows Farmers to find a policy within its network to meet nearly any insurance need.
A network of nearly 50,000 exclusive and independent agents provide easy access for customers with service needs, coverage questions, or who want to bind coverage.
Replacement cost coverage is available (important in larger claims), and valuables can be added to your policy as scheduled items without a need for a separate policy. Of course, multi-policy discounts are available and Farmers even offers a discount for non-smokers.
Best For
Those who own investment properties
1 Minute Review
Farmers Insurance makes it easy to buy home insurance. It has 3 packages that you can start with (Standard, Enhanced and Premier), and you can customize each package to meet your needs. It insures single-family homes, condos, mobile homes, manufactured homes, specialty homes like investment properties and even vacant homes. It sells its policies through agents, and your agent can help you determine what coverage is the best fit for you and your needs. 
Farmers also offers other lines of insurance like auto and life so that you can bundle coverage for additional savings. According to J.D. Power, it has above-average ratings for its claims service but below-average ratings for its overall customer service. In other words, you may run into challenges with day-to-day issues, like updating your billing information, but when it comes to claims, Farmers does an excellent job. If you do have a customer service issue, you can always talk to your agent.
Best For
Home owners who prefer personal service
Home owners with unique needs, like a vacant home, manufactured home or investment properties
Pros
Prepackaged options that make buying easy
Other lines of insurance available
Above-average claims service and accepts prior claims
Accepts rural properties
Cons
Below-average customer service ratings
Must buy coverage through an agent
4. American Family
With policies for home, auto, life, business, and even farms and ranches, American Family Insurance focuses its core business on 19 states that are a perfect fit for its mix of local market knowledge and products designed to meet the unique needs of consumers in those states.
Home insurance should cover the big risks, and American Family's policy structure allows customers to choose the coverage they want without buying coverage they don't need. Multi-policy discounts are available as is a special discount for homes with Smart Home features.
5. Allstate
When shopping for insurance, it's always recommended to visit at least one agent in person — and Allstate, with its massive network of exclusive agents, makes it easy to do discuss your insurance needs face-to-face.
Both independent agents and exclusive agents have their benefits, and one of the main benefits of exclusive agents is their comprehensive knowledge of the products they sell because they only sell insurance for one company.
Questions are welcomed with Allstate and a conversation with your local agent can help you understand your policy and coverage in a way that phone service and company websites will never be able to provide quite as well. Discounts are available for bundling policies and a powerful combination of discounts are available for customers who are new to Allstate.

Best For
No Recent Claims
1 Minute Review
Allstate is one of the best-known insurance companies in the business and for good reason. It offers a range of coverage options so you can tailor your coverage to your needs. You can apply for a policy through a local agent or online. Even if you buy a policy online, you can still get assistance from a local agent, which can be helpful when it's time to file a claim. 
Allstate's claims process is clear and you can track it online so you know exactly what's going on. It also has a mobile app that you can use to pull up ID cards, take photos for a claim and pay your bills. Allstate is a good choice for those with multiple policies and who like personal service.
Best For
Home owners with multiple policies
Home owners without a recent claim
Pros
Ease of online service or through an agent
Clear claims process
Useful mobile app
Cons
Average customer satisfaction for claims
Optional coverage like yard and garden not available in every state
6. Auto-Owners
Don't let the name mislead you. Auto-Owners Insurance Group offers a lot more than auto insurance, with policies for homes, landlord policies (rental dwelling), farms, and more. Sold through independent agents, Auto-Owners holds its own against some of the most attractive policies in the market.
With 42,000 independent agents selling its insurance products, a local agent is almost always nearby and ready to help with questions or to bind coverage. Guaranteed replacement cost is available and Auto-Owners even offers an option to cover underground service lines to your home, a large gap in coverage with many other insurers.
Auto-Owners' long list of available discounts, including multi-policy discounts and a mortgage-free discount (handy for seniors), helps you find more ways to save on insurance premiums.
Average Annual Premium in Minnesota
Insurance premiums reflect risk, insured value, and also current loss trends — causing rates to spike following widespread claims. On an individual level, Minnesota has the misfortune of being the state with the highest average increase in premiums for customers following a claim; increases can easily top 20 percent.
Overall, home insurance rates in the state are slightly above average, with Minnesotans paying an average of $1,219 compared to a national average of $1,132, according to data from the Insurance Information Institute.
Discounts
Insurers use discounts both to attract customers and to keep the customers they have. Customers who have multiple policies with the same insurer are less likely to switch insurers as often, so a multi-policy discount is the most common discount, and one of the top discounts in regard to savings.
Claims-free discounts are often the largest discounts on your premium but because your claims history is used to determine your premium, this discount isn't always obvious.
Common home insurance discounts
Multi-policy discounts (bundling home and auto)
Discounts for seniors
New home buyer discounts
Claims-free discounts
Loyalty discounts
Auto-pay or pay-in-full discounts
Home safety features
New customer discounts
Flood Insurance
Home insurance covers a lot of risks, but floods are not among them. If one of Minnesota's 10,000+ lakes appears in your living room, your home insurance policy won't help — but a flood insurance policy can provide some coverage.
A separate flood insurance policy can be purchased through most insurance agents and premiums range from a few hundred dollars per year up into the thousands. Finished areas and personal belongings kept in basements won't be covered by a flood policy, but furnaces, hot water heaters, and circuit breakers are part of the building coverage on a flood policy.
Deductibles for flood insurance tend to be higher than many home insurance deductibles and premiums are determined by your flood zone and the insured value of your home and personal property.
Mortgage lenders often require flood insurance for mortgaged homes that are in high risk areas.
Take Action
Price is an important consideration in many Minnesota households — but with the state's unique risks to homes, policy features become an equally important part of the insurance buying decision.
At some point in your insurance-buying journey, try to talk to an agent face-to-face for a quote. The exchange, as you describe your home insurance needs, will uncover other risk considerations, answer those lingering questions we all have, and provide you with a better overall understanding of your insurance coverage.
Most of us pay thousands of dollars each year for our combined insurance needs; insurance premiums feel like money better-invested instead of simply spent when we are given the opportunity to understand the coverage we pay for — and to choose the best options to protect our homes.
Frequently Asked Questions
Does homeowners insurance cover flooding?
No. Homeowners insurance does not cover flooding. You need a separate flood policy.
Answer Link
Will homeowners insurance pay for damage?
Yes, when your home is damaged, you can file a claim, meet with an adjuster and ask the carrier to pay for the repairs—so long as you pay the deductible.
Answer Link