FREE Trial with Benzinga Pro happening right now!
If you want a degree that meets the educational requirements for enticing job opportunities, an online liberal arts degree may be a good fit. You can take engaging courses on subjects you're interested in.
When you're ready to get started, Benzinga is here to help you find the right fit.
Quick Look: Best Liberal Arts Degree Programs
Why Choose an Online Liberal Arts Degree?
An online liberal arts degree gives you the skills and expertise to thrive in many fields. You'll hone your analytical, communication, critical thinking, decision making, interpersonal, problem-solving and reasoning skills.
This degree program also gives you the flexibility to complete courses that are most intriguing to you. If you know which field you want to enter when you graduate, it's best to specialize your degree if the college or university offers that option. This allows you to gain specialized knowledge that will serve you well in your role.
Liberal arts students also earn competitive salaries in many rewarding roles. Graduates work in design, information technology, journalism, programming, publishing and a host of other industries. If you grow bored in your current role, you have the flexibility to change directions and pursue a role in a different sector.
Find an Online University
How to Choose an Online Liberal Arts Degree
You want to select a degree program from an accredited college or university. But that's not the only factor you should consider as you evaluate your options. Be mindful of the following:
Flexibility
How is the program structured? Can you access course material 24/7 or at set times? Are video lectures available for viewing at any time? These are just a few of the characteristics you should look for in an online liberal arts degree program.
You also want a program that allows transfer credits if you were previously enrolled at a college or university. This is a major plus because you can earn your degree in record time and save money on tuition and fees.
Offers Concentrations
Liberal arts degree programs lend a ton of flexibility to students with varying backgrounds and educational goals. The program you're considering should offer concentrations or electives that equip you with specific skills and knowledge to help you in your career.
Affordability
How does the cost of attendance for the programs you're considering stack up to other comparable options? The best choice may not be the cheapest, but you shouldn't settle for an institution that's charging a fortune for a degree that can be earned elsewhere.
Jobs Waiting for You with a Liberal Arts Degree
The job opportunities are endless for liberal arts degree holders. Here are some of the popular options:
Social Worker
Help those in need with a career as a social worker. You will be tasked with identifying individuals and families that are in dire need or resources and referring them to the right channels to find relief. Social workers also create case files and document details regarding their interactions with clients.
When searching for employment, you'll find that there are social workers who perform varying tasks. There are child and family social workers, healthcare social workers, mental health and substance abuse social workers and school social workers.
On average, social workers earn $49,470 per year, which equates to $23.79 per hour.
Education Administrator (Elementary and Secondary School)
Seeking a leadership role in education? Consider a career as an education administrator at an elementary or secondary school. You'll be responsible for planning and overseeing the execution of academic, administrative and auxiliary operations.
The median pay for education administrators in 2018 was $95,310.
Editor
Do you have the skills to make written content shine? You may enjoy this role, as it includes rectifying grammatical, spelling and punctuation errors, verifying cited facts and collaborating with writers to brainstorm enticing ideas. Editors also help writers plan out their stories and issue the final stamp of approval before a piece is published.
There are many types of editors. You can pursue a role as an assistant, copy, executive or managing editor.
The average annual salary for editors is $59,480.
Best Online Colleges for a Liberal Arts Degree
A quick search for the best online liberal arts degrees can be overwhelming. We've taken the guesswork out of finding the best option by compiling a list for you. We've also included a description of each degree program to help you narrow down your choices.
1. Southern New Hampshire University
Southern New Hampshire University offers an array of online liberal arts degree programs to prepare you for your dream job. Choose from the following Bachelor of Arts options:
Communication
Creative writing and English
English language and literature
General studies
History
As an online student, you will have access to career advisors to help you with your job search during and after graduation. You can also tap into free tutoring services to navigate challenging subjects and connect with your dedicated academic advisor to ensure you stay on track and graduate on time.
2. University of Iowa

Prefer not to choose a major? Want to complete courses from many departments instead? Consider an online Bachelor of Liberal Studies from the University of Iowa.
Students complete coursework from one of these tracks:
Expression in Writing and Arts
Family, Community and Social Support
Global Studies
Health and Human Studies
Justice and Ethics
Organizational Studies
You also have the option to earn a certificate in:
Aging and Longevity Studies
Entrepreneurial Management
Leadership Studies
Museum Studies
Nonprofit Leadership and Philanthropy
Nonprofit Management
Writing
The university requires 120 credit hours to earn the degree.
3. University of Illinois at Springfield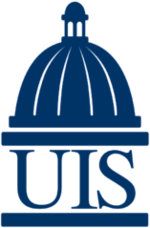 The online bachelor's degree in Liberal Studies from the University of Illinois Springfield also allows you to create a customized education plan that piques your interest.
Students complete core courses plus a series of electives related to art, heritage, identity, institutions, language, nature and work. You can also choose a thematic focus and a minor to enhance your degree.
You need 30 transfer credit hours from a qualifying college or university to be admitted to the program.
4. Oregon State University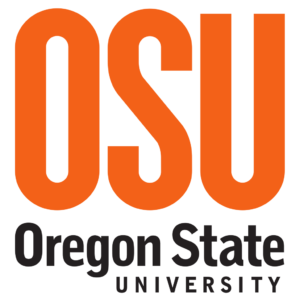 Earn an online Bachelor of Arts or Bachelor of Science in Liberal Studies from Oregon State University. It's ideal for individuals who want to earn a graduate degree or earn a flexible degree that meets the educational requirement for many careers.
Create a major that reflects your educational goals and interests. Choose from courses in a variety of disciplines, including:
Contemporary global issues
Cultural diversity
Fine arts
Humanities
Literature and arts
Non-Western culture
Science
Social sciences
Technology and society
Western culture
You can also select the pre-education option and prepare for a career as an elementary education teacher.
Alumni of the bachelor's in Liberal Studies degree program work in business, communications, education, healthcare, law enforcement, social work and teaching.
This program requires 180 credit hours to graduate — some transfer credits are permitted.
5. University of Massachusetts Lowell


The University of Massachusetts Lowell offers an online bachelor's degree in liberal arts to help you develop your critical thinking, oral, written and problem-solving skills.
Students select 2 concentrations from this list to create specialized degrees:
Art History
Economics
English
Gender Studies
History
Legal Studies
Philosophy
Political Science
Psychology
You'll be prepared for several careers — communications, education, humanitarian assistance, human resources, international governance, journalism, law, paralegal services and politics.
The program requires 120 credit hours to reach the finish line. You can transfer up to 90 hours from an accredited college or university.
6. Northern Arizona University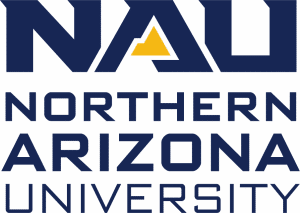 Northern Arizona University also offers a Bachelor of Arts or Science in liberal arts. This degree program is an ideal option for individuals interested in art, editing, writing, public relations, sales, management and other related fields.
Students in the Bachelor of Arts degree program study the arts, history, literature and philosophy. If you choose the Bachelor of Science degree track, you'll complete coursework to help you build leadership skills and hone your communication and critical thinking skills.
You'll need 120 credit hours to earn your degree.
7. Saint Leo University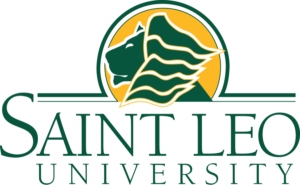 Saint Leo University prides itself on delivering a first-class learning experience for its online students. You can get a Bachelor of Arts in liberal studies and prepare for a career in the business world or with a government or social service agency.
When you enroll, you'll dive into business, humanities, fine arts, literature, natural sciences, quantitative reasoning and social science. The following core courses are required:
Bioethics
Business, Government and Society
Contemporary Humanities
Critical Thinking in the Liberal Studies
Environmental Studies: Creating Sustainable Societies
Exploration in the Liberal Studies
Foundations of Modern Social Sciences
Mathematical Inquiry
Religion and Personal Experience
Survey of Major Writers of the 20th Century
Social and Cultural Foundations of Behavior
You need 120 credit hours to complete the program.
8. Northwestern State University of Louisiana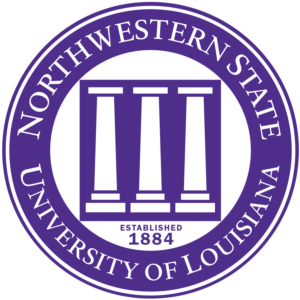 Consider an online bachelor's degree in Liberal Arts from Northwestern State University of Louisiana to continue your education. The program is fluid and can be customized to meet your academic and career needs.
The curriculum consists of general education and foreign language courses, followed by an array of lower and upper-level electives in humanities and social and behavioral sciences. Choose from elective courses on a variety of subjects, including anthropology, art, dance, history, music, philosophy, political science and theatre. Criminal justice, economics and geography classes are also available.
9. University of North Carolina at Greensboro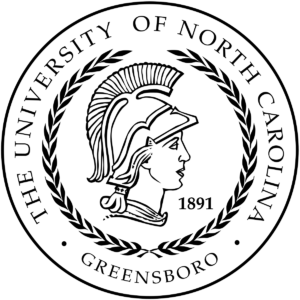 The online bachelor's degree in liberal studies from the University of North Carolina at Greensboro prepares you for a career in many industries. You can land a role in business, communication, education, government and social service.
It offers 3 tracks to help you align your educational pursuits with your career goals:
Humanities
Professional studies
Social sciences
Enjoy affordable tuition that's lower than what your classmates who attend classes on campus pay. You can learn when it's convenient for you since lectures are pre-recorded and accessible 24/7.
Get Started with an Online Liberal Arts Degree Program
Take the guesswork out of finding the best online liberal arts degree program. Start with our list of top recommendations and analyze what each has to offer before you make a decision.
Southern New Hampshire University Online
SNHU Online Offers:
Flexible schedules
Affordable tuition
Online tutoring
Access to electronic research materials
Specialized academic advising
Supportive online community