Want to save money on your car insurance? Find and compare free custom quotes here.
Insuring your Jeep Wrangler is necessary and important. You need to make sure you're 100% covered in the event of a loss. Whether you currently own or you're considering purchasing a Jeep Wrangler, take a look at how your annual insurance premium can change based on model year and car insurance company.
The Best Car Insurance For Your Jeep Wrangler:
Model Year: 2010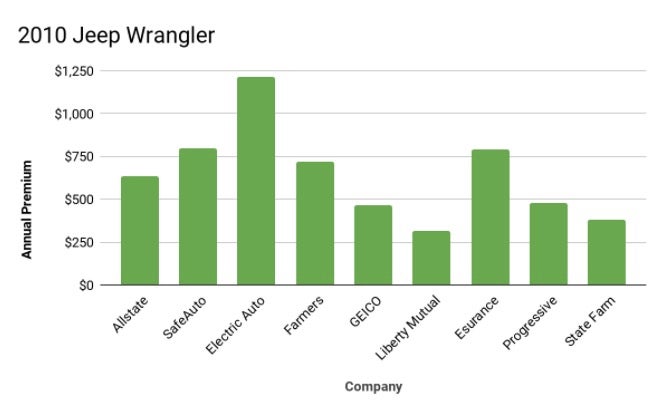 Model Year: 2011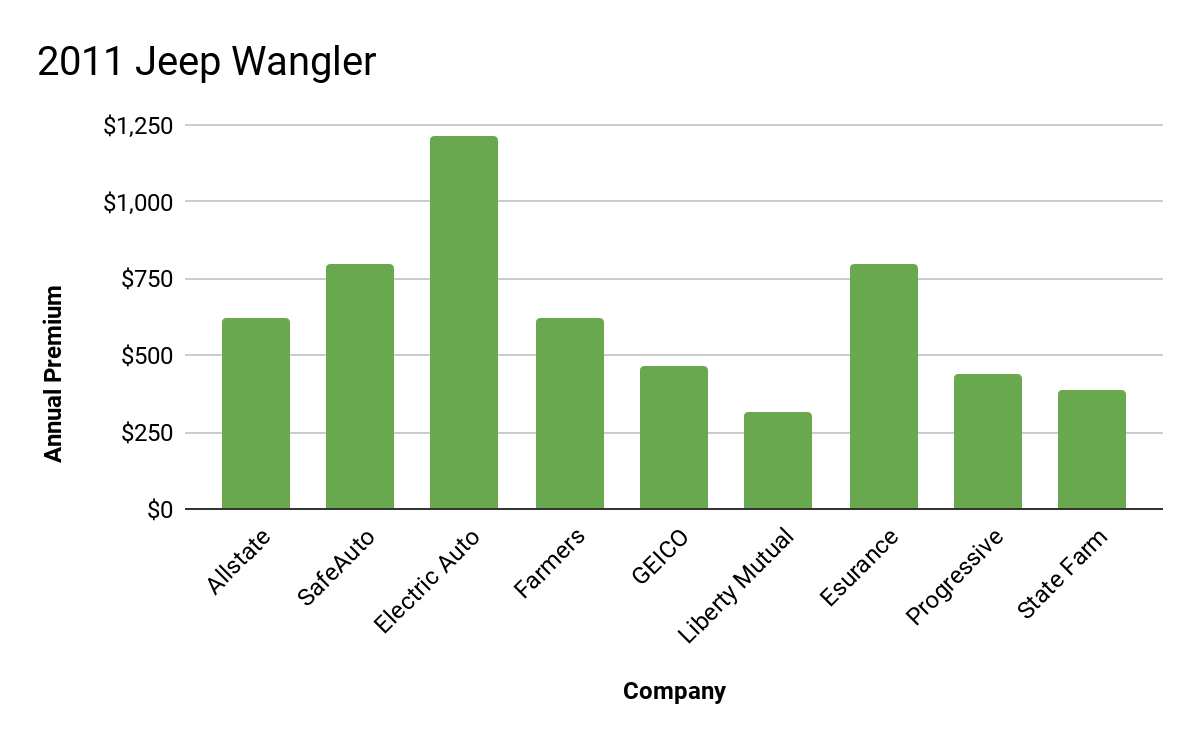 Model Year: 2012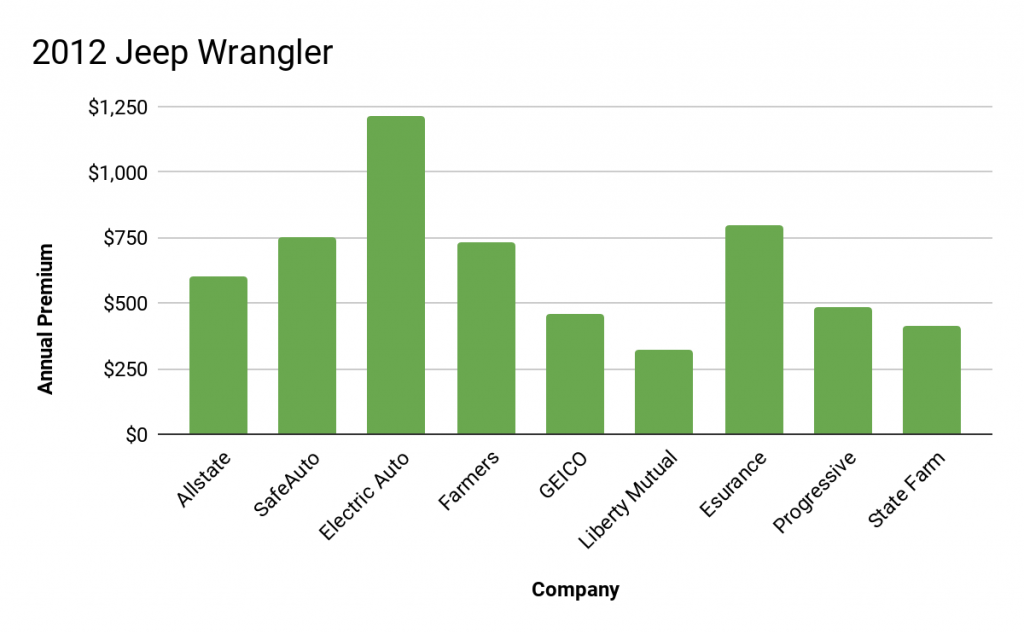 Model Year: 2013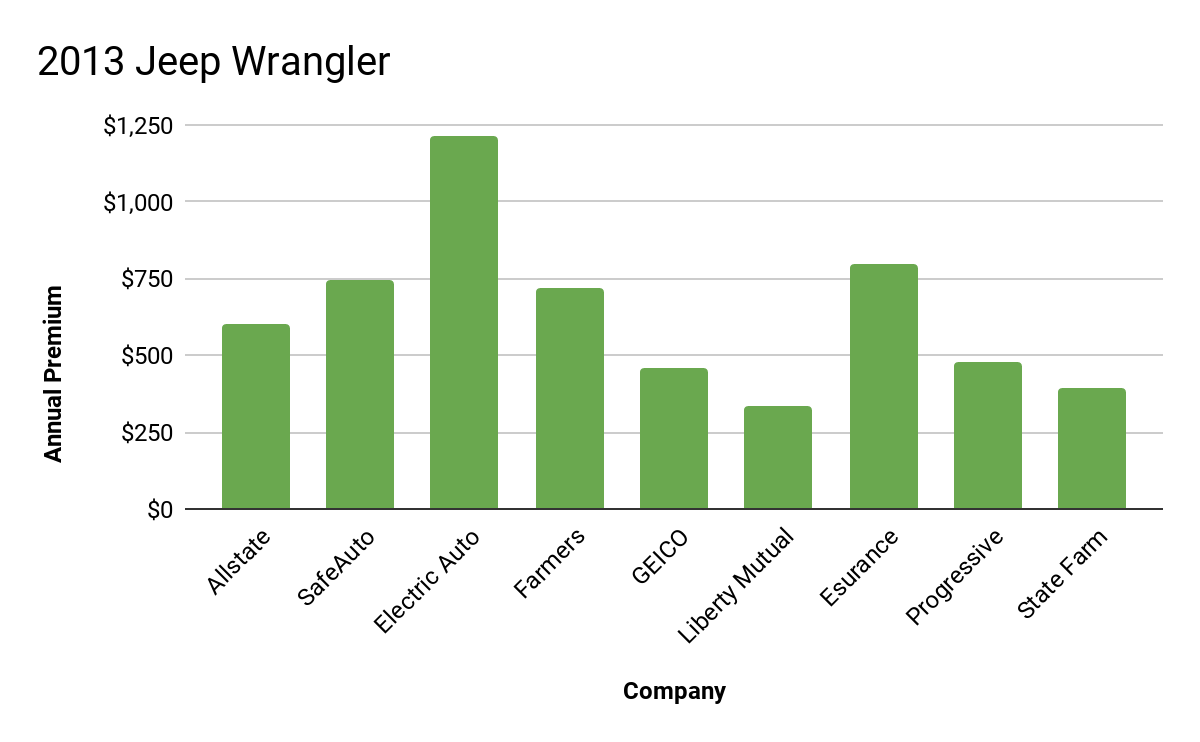 Model Year: 2014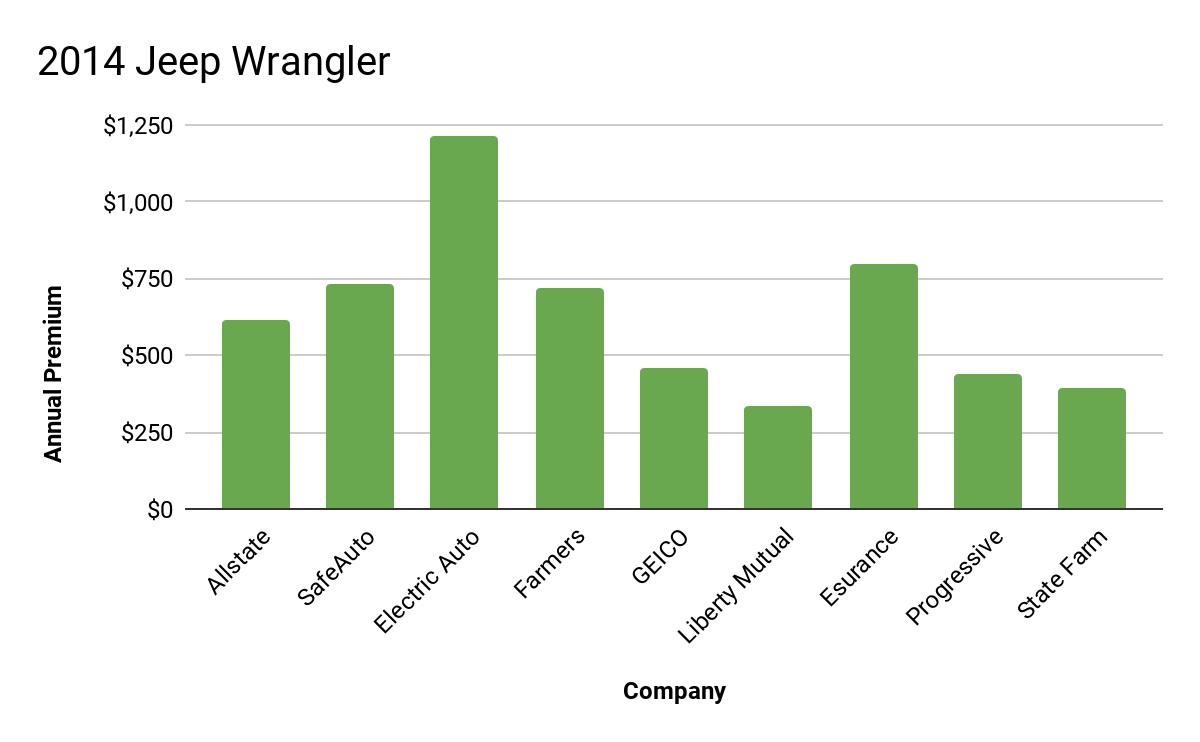 Model Year: 2015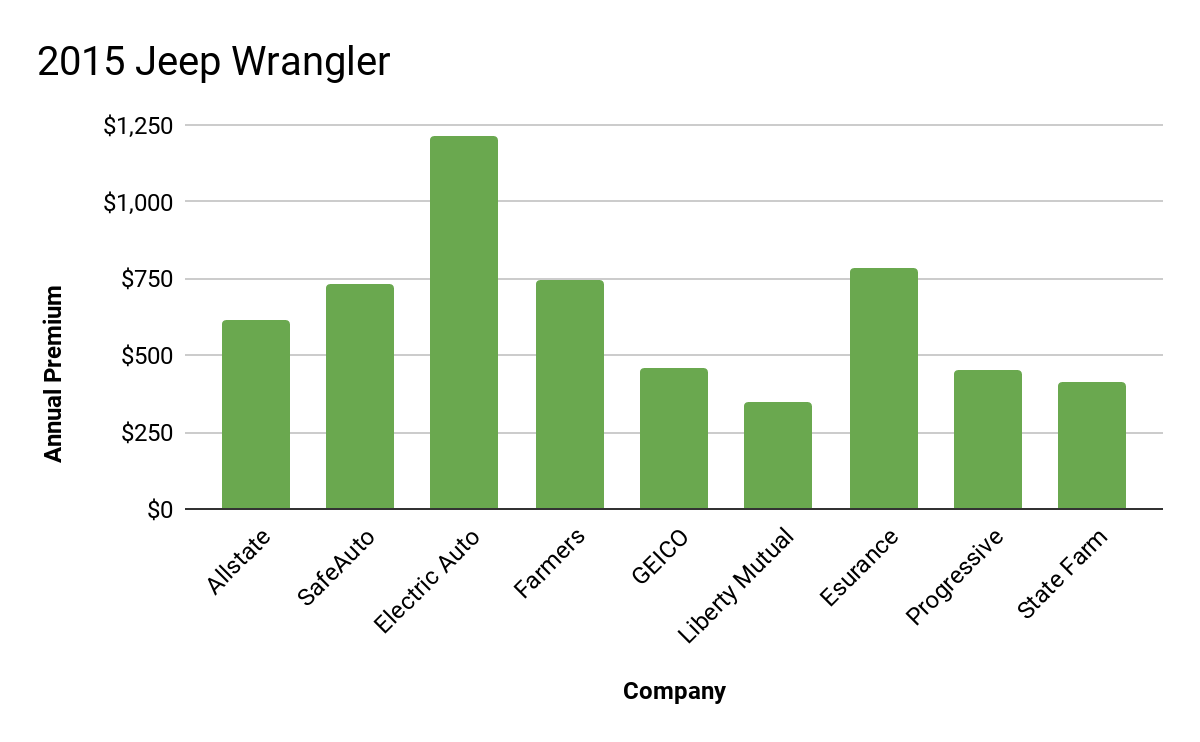 Model Year: 2016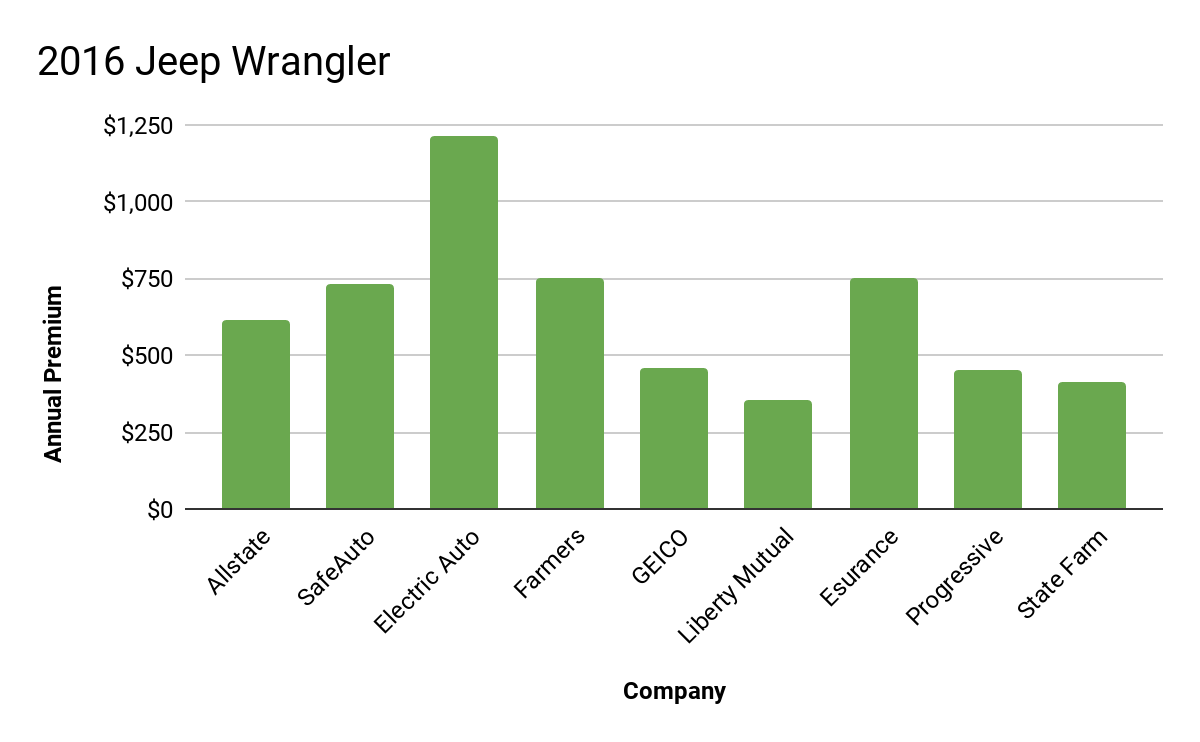 Model Year: 2017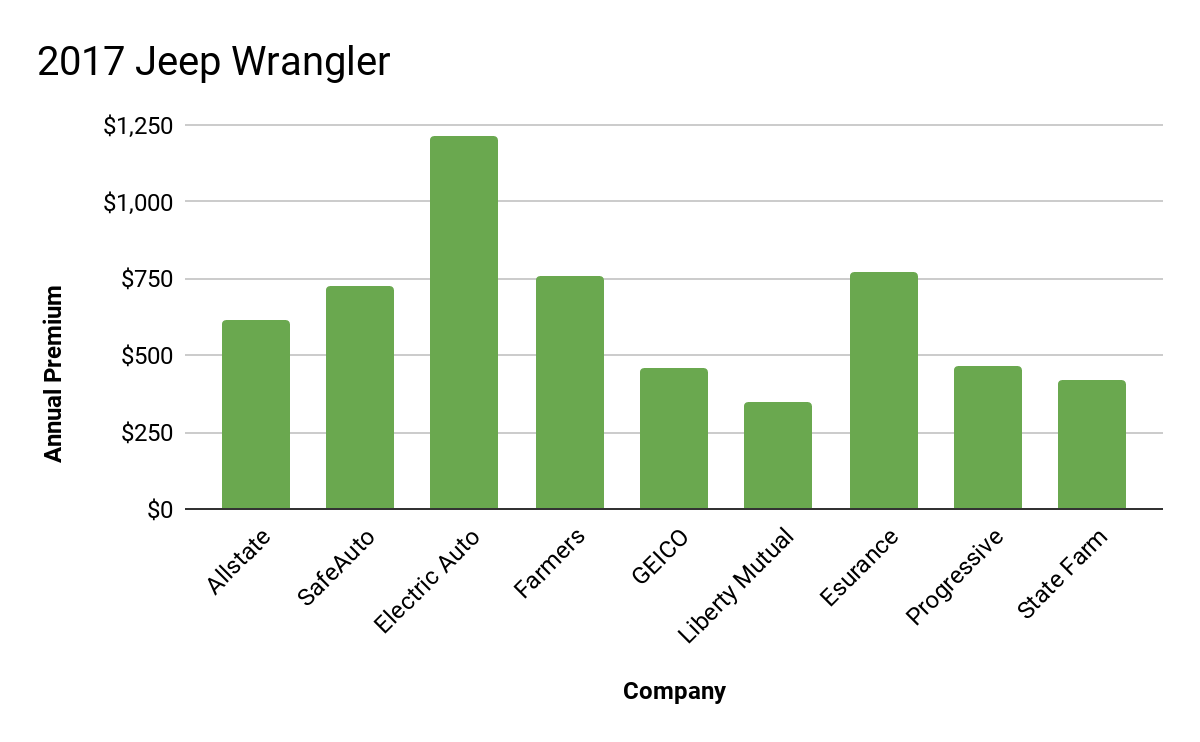 Model Year: 2018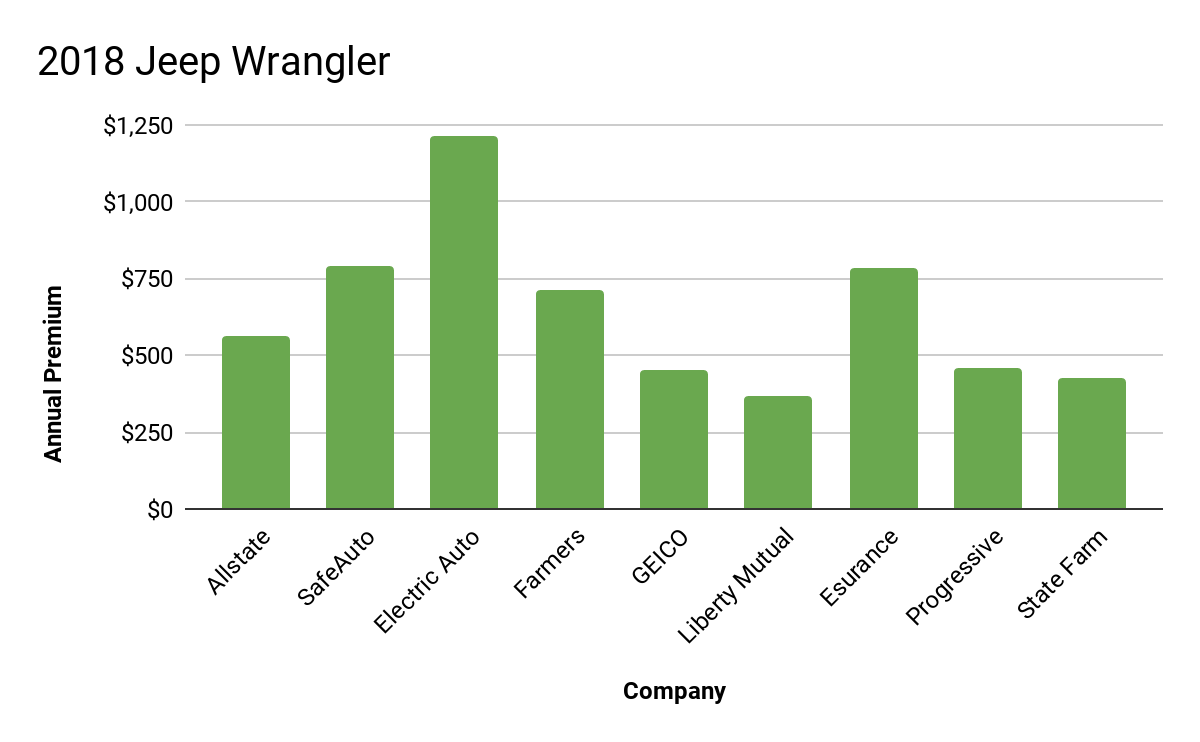 Model Year: 2019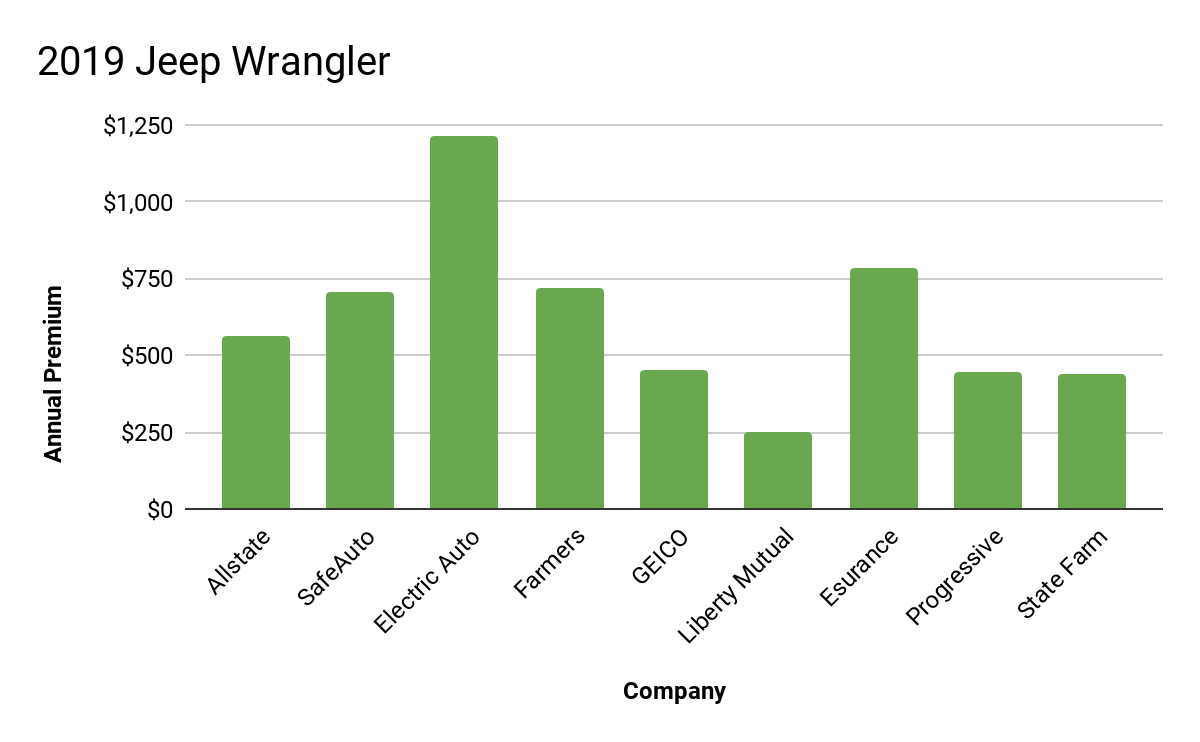 Model Year: 2020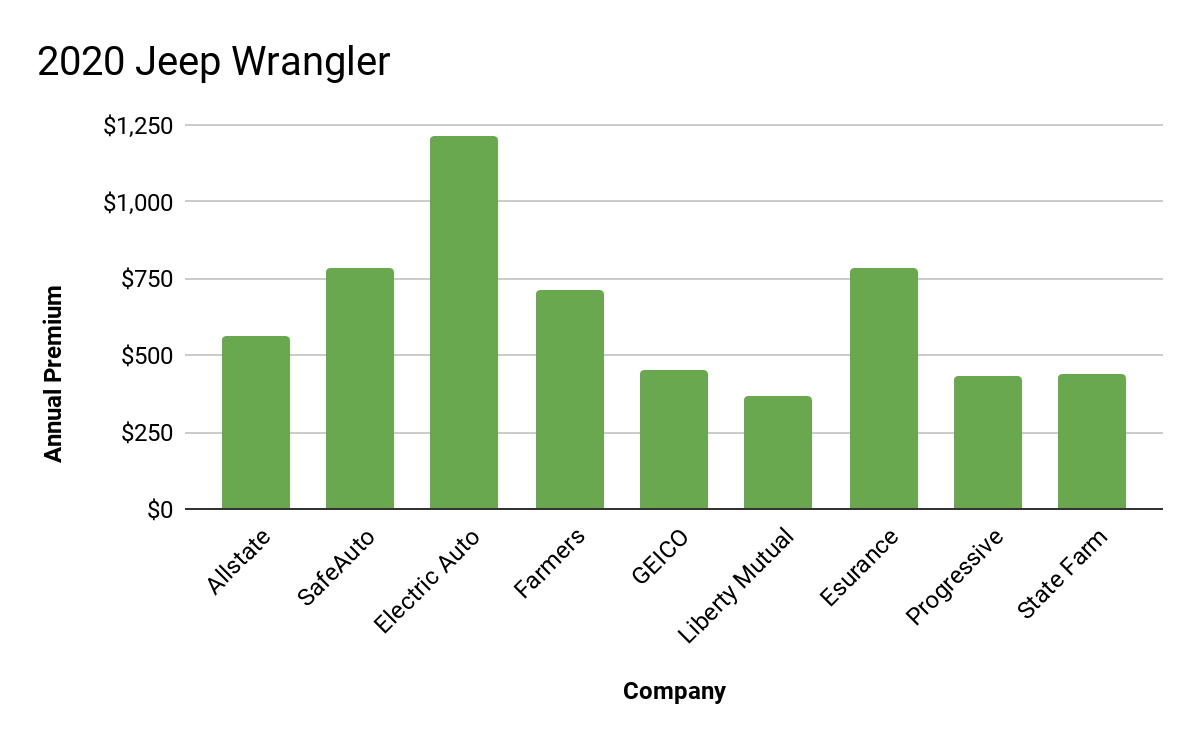 The Best Car Insurance for a Jeep Wrangler
Take a look at the 5 best car insurance companies for your Jeep Wrangler.
Pros
Extensive agent network
Easy sign-up process
Many customer service options
Cons
Drivewise and Milewise aren't available in all states
1. Best Overall: Allstate
Allstate uses a nationwide network of captive agents, which means they specialize in insurance for just one company and are well-versed in policy specifics. Discounts are available for multiple cars and for multiple policies, which allows you to save money and consolidate your coverage.
Manage your policy online, with a mobile app, or visit one of Allstate's thousands of agents. Allstate's commitment to customer service is evident in the size of its agent network, and connecting customers with a knowledgeable local resource for questions, customer support, and to bind coverage.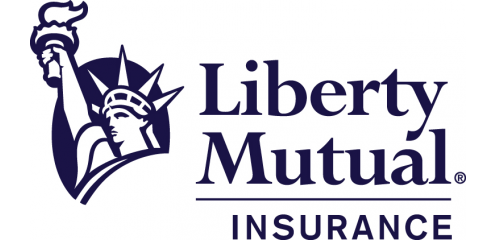 2. Most Affordable: Liberty Mutual
Liberty Mutual offers a wide range of insurance coverage options as well as a vast array of discounts. They have the policy that you need — from state minimum coverage to full coverage and even rental car coverage.
It also offers a vanishing deductible policy that reduces your deductible by $100 for every year you go without an accident. There's also an optional new car replacement policy, which can be especially beneficial if you own a new vehicle you want to fully protect. A wide range of policy options and discount choices means Liberty Mutual is our top choice for cheap car insurance in Delaware.
3. Best for Claims: Esurance
Esurance also offers a unique DriveSafe mobile app that monitors your driving habits and offers you discounts if you operate within your local driving laws. With photo claims, easy discounts, and more ways to save, Esurance can make insurance more affordable.
Esurance allows you to choose the coverage that best fits your needs. It stresses the notion of full coverage as only an insurance myth in that it doesn't cover everything. You are getting a custom quote and options that may include liability, medical, uninsured motorists, etc.
4. Best Customer Service: State Farm
When it comes to price, customer satisfaction, coverage and availability, State Farm is tough to beat. Outside of the state minimum requirements, State Farm offers plenty: online quoting, rideshare coverage, new car protection, accident forgiveness, medical payments and rental car reimbursement.
State Farm's many discount opportunities include multi-policy, good student, loyalty, defensive driving, and safety and anti-theft device. Be sure to check out State Farm's Discount Double Check to ensure you get all of the discounts that you and others on your policy qualify for. The savings can add up quickly!
* Quotes were obtained using the following profile: single male, 40-years-old, Kansas residence with a good driving record. Policies reflect state minimum coverage options. We make every effort to provide the most accurate quotes based on the profile above. Due to the many combined variables involved in insurance quotes, the only way to get an accurate quote is to enter your own information through our partners' secure websites.