---
Our Top Pick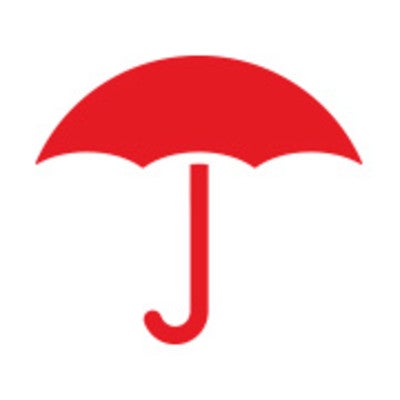 see how Travelers compares
With their sweeping coastal views and beautiful countryside, Virginians know they have a lot going for them in the "pretty state" category. However, it's true that those on the Atlantic coast do a lot of head-scratching before they take the plunge and buy property on the coast.
Hurricanes and tropical storms are increasing, there's no question about it, and Virginia is no stranger to the rise in these natural disasters.
Get Custom Quotes From Top Providers
Tip: Compare 2-3 Companies
The Best Homeowners Insurance in Virginia
Average Annual Premium in Virginia
Even with risk from storms at the coast, Virginians have lower average home insurance rates than many other states. Homeowners in Virginia pay an average of $998, lower than the national average. Prices are lower than might be expected because much of Virginia doesn't have as much risk from storms. The State is 430 miles long but has 112 miles of coastline, less than New Jersey or New York. The State's 200 mile width also provides a buffer against the worst storm effects.
Finding the Best Premium for Your Home
Dwelling Coverage
According to Nationwide, a well-known insurance provider, about two-thirds of homes are underinsured and the average amount by which these homes are underinsured is more than 20 percent. These figures suggest massive financial exposure for homeowners, making the task of finding the best premium also a challenge to be sure your home is properly covered.
The largest part of a home insurance policy premium is the cost to rebuild the home itself. Along with insuring the house, a standard home insurance policy will also provide coverage for personal property and personal liability, as well as some related coverages like temporary hotel stays if your home is uninhabitable due to a covered claim.
Underinsured homes can create more exposure than you might realize. A home insured for less than 80 percent of its calculated rebuild value is subject to coinsurance, which as its name suggests, means that you pay for part of the claim. For example, a home might be insured for $100,000, the price for which it was purchased, but the rebuild cost might be $200,000.
This leaves the home underinsured by 50 percent. In a covered claim for $50,000, the insurer would only pay 50 percent of the claim ($50,000), and your deductible would also be subtracted from your payment. If your deductible was $2,000, for instance, you're down to a $23,000 claim payment for a $50,000 claim. The remaining $27,000 is your responsibility.
Some insurers have mechanisms in place to help prevent underinsured homes. To summarize the process, specialized software is used to calculate the total rebuild cost of your home. Sometimes, but not always, the company will send an inspector to the home to take square footage measurements and note any special features of the home or details that differ from the home description on the policy.
The findings of the home inspection may adjust the coverage amount, and subsequently your premium. The dwelling coverage, which is the coverage to rebuild your home, is then adjusted automatically each year using a formula designed to account for inflation the cost of labor and materials needed to rebuild your home.
However, not all insurers use the above process and many of the policies in place were written years or even decades ago. Another common source of confusion is market values vs. rebuild costs. Homes insured for market value may be underinsured. Housing markets go up and down, making them a less accurate basis for insuring a home.
The cost to rebuild your home where it stands only goes in one direction—up. Whether you have an existing home insurance policy or are buying a new home insurance policy, be sure to review the dwelling coverage amount.
Personal Property Coverage
A standard home insurance policy also provides coverage for your personal belongings—your televisions, computers, appliances, clothing, furniture, and valuables such as jewelry. The total coverage amount for personal property is usually a large amount, often up to 75 or 80 percent of the dwelling coverage amount. However, there are a few ways in which coverage is limited.
You'll probably find that your policy has dollar-amount limits on losses for jewelry, firearms, coins, and other particularly valuable items. If you have expensive jewelry, for example, or an expensive grand piano, you'll want to get these items appraised and have them specifically insured as a floater on your policy or purchase a personal articles policy to cover these items.
Personal property coverage also comes in two types. The first, commonly used, is called actual cash value. This sounds much better than it actually is for consumers. Actual cash value adjusts the insured value of items for wear and tear due to age. With actual cash value, your big-screen television that cost $2,000 four years ago will be paid at a fraction of its value in a covered claim.
The better option, if available, is called replacement cost coverage, which covers your personal property up to the amount it costs to replace the damaged item with the same or similar item. Some insurers provide the option to add replacement cost coverage as a rider (an add-on), some include the better coverage on premium policies, and some don't offer replacement cost coverage at all.
Personal Liability Coverage
Many homeowners don't realize that their homeowners insurance policy also covers them for personal liability at their home, or even sometimes away from home. Personal liability is when you are found to be responsible (liable) for accidental bodily injury to others or for accidental damage to the property of others. Most homeowners insurance policies come with a minimum of $100,000 and can be increased to $300,000 or even $500,000 relatively inexpensively.
Even if you are not found liable for damages, any liability lawsuit still comes with a stack of legal expenses for your defense. Your personal liability coverage will pay toward your defense for covered claims, and in most cases, the cost of your defense is outside of your coverage limits, meaning defense costs won't reduce the coverage amount available to pay a settlement or judgment.
It's important to note that personal liability for auto accidents won't be covered by your home insurance policy. Claims for injury or damage caused during an illegal act, business activity, or intentionally caused won't be covered either.
Deductibles
Every home insurance policy comes with deductibles. For most policies, you'll have deductible for wind and hail damage and a separate deductible for all other perils except excluded perils (which won't be covered at all). A peril is a risk to your home and a deductible is an amount that you will pay toward a claim you place with an insurer. The amount you choose will be deducted from your claim payment.
It's possible to use deductibles as a simple form of self-insurance, wherein by choosing a higher deductible you assume responsibility for any claims below your chosen deductible and your premiums are lower as a result of the higher deductible. However, many insurance experts recommend a deductible of $1,000 if available.
The deductible is the part of the claim you have to pay, so a lower number is safer for many households. Home insurance claims happen suddenly and unexpectedly, which can leave many families scrambling to make up the difference with a higher deductible.
Be aware that deductibles can be a dollar figure or a percentage of the dwelling coverage, often ranging between one and five percent. A percentage-based deductible is usually a much higher amount when you do the math.
In coastal areas of Virginia, customers can expect to see a separate deductible for hurricane damage, typically five percent of the dwelling coverage.
Discounts
Time for some good news. As expensive as insurance can seem, it's a competitive business and insurers give away discounts to earn and keep your business.
Multi-policy discounts are the most common discounts offered by insurers. A customer who has multiple policies with an insurer is likely to stay with that insurer for a longer time. Discount amounts for multiple policies vary by insurer and are most common for bundling home and auto.
Other insurance types may qualify for a multi-policy discount, but the discount will probably be applied to your auto policy as opposed to your home insurance policy.
Claims-free discounts are also available from many insurers, coming in the form of reduced premiums for existing claims-free customers or discounts for new customers with a claims-free history.
Safety features of your home and the type of construction or age of your home can all earn discounts as well. Insurance premiums are a reflection of your individual risk of loss and things that make your home safer often lead to discounts.
Depending on the insurer, you may also qualify for discounts if you are a senior, a new home buyer, a new customer, or a member of qualified groups or organizations. Be sure to ask about all available discounts so that none are overlooked.
Inclement Weather in Virginia
Virginia certainly has a history of storms, with some historical storms being given names such as the Great Tempest and the Great Hurricane before the modern method of naming storms was accepted in 1950.
Recent history shows a major storm every year or two, but 2004 brought six named hurricanes to the shores of Virginia. And hurricanes and tropical storms aren't the only risks Mother Nature brings to The Old Dominion State.
Residents near the Great Dismal Swamp are familiar with the persistent smoke from the area's frequent and stubborn fires. Virginia is a lush and beautiful state, but with all that fuel for fire in the form of trees and brush, wildfires are a concern for homeowners.
A long corridor along the western border of Virginia is particularly prone to sinkholes, a risk not covered by a standard home insurance policy. Winter also brings snow, ice, and freezing temperatures to parts of the state, leading to water damage from ice-clogged gutters and freezing pipes.
Virginia gets about 44 inches of rain each year, nearly 50 percent higher than the national average, bringing with it risks of water damage and wind damage as storms blow through the state.
Flood Insurance
With above-average rainfall amounts and the risk of hurricanes or tropical storms surging in coastal areas, flooding can create localized disasters in parts of Virginia. Unfortunately, floods aren't covered by a home insurance policy.
A flood, defined as water that touched the ground before coming into your home, requires a special policy for coverage. Most local agents can quote and bind flood insurance for your home and premiums will vary from a few hundred dollars per year to a few thousand dollars per year, depending on your flood zone and the insured value of your home and personal property.
Because flood insurance can be pricey, your deductible options are often higher, helping to manage the cost of the policy, but also putting you on the hook for a larger amount if you have a claim. If flood insurance is mandated by your mortgage lender, most lenders won't accept a deductible higher than $5,000. Your home is their collateral and they want to be sure that any flood damage to the home gets repaired.
Most Affordable Cities
The grass might not be greener in the next town, but insurance rates might be lower—or they might even be higher. Where you live has an effect on your rates, but part of the difference in cost is due to the average cost to rebuild homes.
Other factors, such as crime rates, unique weather or nature-related risks, and distance from a fire station all affect average costs for a given area as well.
Among the most affordable areas for home insurance in Virginia are:
Harrisonburg
Salem
Radford
Christiansburg
Vinton
Most Expensive Cities
Among some of the more expensive cities in Virginia for home insurance are:
Virginia Beach
Kilmarnock
Urbanna
Hampton
Norfolk
Residents along Virginia's 112 miles of coastline will find fewer insurers willing to insure their homes, often driving home insurance costs in those areas higher.
Top Picks for Virginia
1. Travelers
Travelers sells home insurance in some parts of Virginia, but in Virginia Beach, a city flanked by the Atlantic Ocean with the Chesapeake Bay to the North, we were unable to get a quote.
Replacement cost coverage is available for personal property, an important add-on, as well as Additional Replacement Cost Protection, which enhances coverage for rebuilding your home.
If you bought your home within the past 12 months, Travelers will give you a discount, and discounts are also available for bundling and a claims-free history.
2. Nationwide
True to its name, Nationwide protects homes in all but a handful of states, including some coastal areas like Virginia Beach.
Strong points for Nationwide include Better Roof Replacement, a policy feature that rebuilds your roof with better materials if damaged in a covered claim, and Brand New Belongings, which provides full replacement cost coverage for personal property losses in a covered claim.
Nationwide gives an extra discount to seniors and claims-free customers and bundling home and auto insurance with Nationwide can save you up to 20 percent.

Pros
Ease of online service or through an agent
Clear claims process
Useful mobile app
Cons
Average customer satisfaction for claims
Optional coverage like yard and garden not available in every state
3. Allstate
Committed to its local markets, Allstate has agents throughout Virginia, including some coastal areas.
With so many insurers moving to online or phone service business models, it's refreshing to find a local agent who can answer questions in person and knows the fine print of the policies they sell like the back of their hand. Allstate uses exclusive agents, primarily selling only Allstate products.
A welcome discount of 10% entices new customers and bundling home and auto can save on both policies, with the home insurance policy earning a discount of as much as 30 percent.
4. USAA
Virginia has lots of U.S. service men and women—a perfect match for savings with USAA. This insurer caters to the families of military members, but also extends membership to the families of existing members, who may not be in the military, broadening its reach to more customers.
USAA consistently tops customer satisfaction surveys such as JD Power's Home Insurance Survey, which includes customer service, claim service, and pricing.
Full replacement cost coverage is available for personal property and USAA offers a multiple policy discount for bundling home and auto.
Pros
Website provides helpful information
A nationwide network of over 18,000 agents
Sizable discount on auto policies for customers who also purchase life insurance
Cons
Premiums may be higher than some competitors
Less flexibility in term lengths
5. State Farm
Virginia is among the housing markets where many homeowners are also landlords, and State Farm has broad policy support for customers who need more than one type of home insurance.
If you only need to insure one property, they have you covered as well, with about 18,000 agents nationwide to service local markets—including some coastal areas. State farm offers a sizeable discount for bundling home and auto and a discount for roofs built with impact-resistant roofing materials.
Take Action
For most of us, our home is the largest purchase we will ever make. It only makes sense to buy the best protection we can afford. Insurers manage costs by providing protection, but by making many important coverages optional (at an extra cost), and by excluding coverage for other perils.
An insurance policy is a contract, and like any contract, it's important to understand the details. The lowest price might not be the best policy for your needs. In the end, the real goal is to find the right balance between the coverage you need and the price you want.
Frequently Asked Questions
1) Q: If I drop my computer, will home insurance cover the cost of replacement?
Home insurance policies usually cover personal property for a specific list of risks, called named perils. These perils might include fire, theft, burst pipes, and more, but dropping your laptop or TV or spilling soda on your new game console isn't covered. See the best home insurance providers for a custom quote.
Answer Link
2) Q: What are the most common types of home insurance claims?
Wind and hail claims top the list with nearly 40% of all home insurance claims due to these two acts of nature. Fire and lightning are the second most common, but claims due to fire tend to much bigger than claims dues to other types of risk. The possibility of a total loss is why it's so important to insure your home for the full cost of rebuilding. Get a custom quote today.
Answer Link
3) Q: How does home insurance liability coverage work?
Most home insurance policies provide liability coverage that can help protect you and your family against several types of lawsuits or liability claims. Coverage limit options usually begin at $100,000 and can go as high as $1 million. Your liability coverage provides coverage for common mishaps, like slip and fall accidents or animal bites and can protect you even when you are away from home. However, home insurance liability coverage does not provide coverage for automobile-related liability or liability related to business activity. Get the best home coverage and policy through our top providers today.
Answer Link
Hire a Pro: Compare Financial Advisors In Your Area
Finding the right financial advisor that fits your needs doesn't have to be hard. SmartAsset's free tool matches you with fiduciary financial advisors in your area in 5 minutes. Each advisor has been vetted by SmartAsset and is legally bound to act in your best interests. If you're ready to be matched with local advisors that will help you achieve your financial goals, get started now.