---
Our Top Pick

see how Allstate compares
Want to find the best coverage? Most of our readers prefer Lemonade for their home insurance needs.
Ice and snow are typical features of a New Hampshire winter, and since New Hampshire is landlocked except for its very southeastern corner, there are fewer coastal risks. Still, New Hampshire is susceptible to any nature-related risk found anywhere else in the country — except volcanic eruption. Knowing your options for the best home insurance New Hampshire is just as important as anywhere.
Read more about Benzinga's choices for Best Homeowners Insurance in NH using our guide.
The Best Homeowners Insurance in New Hampshire
Average Annual Premium in New Hampshire
Along with having no active volcanoes in the state, New Hampshire residents also have the distinction of less expensive home insurance rates than much of the country. Homes in the Granite State cost an average of $940 annually to insure compared to a national average of $1,132, according to a report from the Insurance Information Institute. That savings can be used to fill gaps in home insurance coverage — because nearly every home insurance policy leaves some risks to homes without full coverage.
Get an Instant Homeowners Insurance Quote
Tip: compare 2-3 companies
Finding the Best Premium for Your Home
Nationally, the largest average covered losses are due to fire and lightning at nearly $44,000 for the average claim. The most common claim is for wind and hail damage, racking up over $8,000 for an average claim. New Hampshire residents also experience freezing pipes, snow-laden roofs, ice-clogged gutters, and flooding to contend with. Some of these perils are covered by a standard home insurance policy, some may be only partly covered, and at least one isn't covered at all.
With so many potential gaps in coverage, finding the best premium is a really a task of finding the best coverage for your home at a price that meets your budget.
The most common types of home insurance policies for single family homes are HO-2 policies and HO-3 policies. An HO-2 policy, also called a named-peril policy, covers only the perils specifically named in the policy.
The perils typically covered by a standard HO-2 policy:
Fire or lightning
Windstorm or hail
Explosion
Riot or civil commotion
Aircraft
Vehicles
Smoke
Vandalism or malicious mischief
Theft
Volcanic eruption
Falling objects
Weight of ice, snow, or sleet
Accidental discharge or overflow of water
Sudden and accidental tearing apart, cracking, burning or bulging (household systems)
Freezing (pipes or household systems)
Sudden and accidental damage from artificially generated electrical current
The following risks to your home are typically excluded from coverage on a home insurance policy:
Ordinance of law
Earth movement
Governmental action
Nuclear hazard
Power failure
War/military action
Water (flooding)
Inherent defects
Vermin
Damage due to neglect and damage due to intentional acts (by the homeowner) are also commonly excluded from coverage. Claims due to business activity or illegal activity at your home also won't be covered in many cases.
Some excluded risks may seem unlikely, but two common causes of damage to homes are buried in that list. Floods and land movement are not covered by a standard homeowners insurance policy. Pipes or service lines running from your house to water mains (etc.) are also not covered.
Always consult your policy for current named perils and exclusions because policies can differ by state and by company.
Home Insurance Coverage
While the ABC's of coverage aren't always discussed at the point of sale, each coverage on your home insurance is coded by letter.
Coverage A: Dwelling coverage
When you pay your home insurance premium, most of the premium goes toward paying for your dwelling coverage. The dwelling is the house itself. When you bind coverage for your home, your insurer will ask a long list of questions about the details of your home, including square footage, number of floors, type of construction, and any special features of your home. This information is used with specialized software to calculate the rebuild cost of your home.
You may have the option to revise the coverage amount, but the rebuild cost is what most people use as a coverage amount and is also an important basis number used in calculating claim payments. Be aware that insuring your home for less than 80 percent of the calculated rebuild cost can leave you exposed to partial coverage on any claim, big or small. Insuring to 100 percent of the rebuild cost provides the best protection in the event of a total loss, such as a fire.
Unless you own multiple rehabbed rental properties and have a crew that can do repairs for uncovered claims, it's probably difficult to make a math case that supports the risk of lower coverage amounts for the savings in premiums.
Dwelling coverage is usually for Replacement Cost Value (RCV), meaning that your home is insured for the full cost of repairing or rebuilding your home — up to your policy limit and subject to your deductible. Roofs are a common exception. Wind and hail damage to roofs is among the most common home insurance claims and it also became increasingly common for homeowners to wait on replacing roofs — knowing that a hail claim would likely pay for a new roof.
In response, many insurers began to cover roofs for Actual Cash Value (ACV), which means that the insured value is adjusted for wear and tear due to age. There are probably as many formulas to calculate roof coverage as there are insurers, but the end results are similar. A roof that isn't new may not get full coverage.
Coverage B: Other structures
Sheds, fences, gazebos, and other structures that aren't attached to your home are covered by Coverage B. Typically, the default coverage limit for other structures is 10 percent of the dwelling coverage amount, but many times you'll have the option to change this amount. If your home is insured for $150,000, the default coverage amount would be $15,000. This might not be enough coverage if you have more elaborate structures on your property, such as a two-story garage.
Coverage C: Personal property
Personal property is the insurance term for your belongings, things that you own but that aren't attached to the house, and excluding vehicles. Coverage C is also usually assigned a default coverage amount unless you request a different coverage amount.
Typically, a homeowners insurance policy might provide coverage for personal property with a limit of 50 percent of the dwelling coverage amount. A home insured for $150,000 might have a $75,000 limit for personal property coverage. The actual percentage can vary by insurer and you have the option to change the coverage amount.
While your home is insured for Replacement Cost Value (except the roof), it's very common for personal property to be insured for Actual Cash Value, which depreciates the insured value of your belongings based on wear and tear due to age.
Some insurers provide an option to add replacement cost coverage as an endorsement to your policy and a relative few provide replacement cost coverage as standard with select policies. In many cases, the type of coverage isn't mentioned at all when binding the policy, leaving consumers unaware that there are two types of coverage.
Some types of valuables have coverage limits much lower than the personal property coverage limits. Jewelry, for example, is commonly limited to $5,000, with a single item limit of $1,000. These limits will vary by insurer, and will limit coverage amounts for other types of items as well, such as firearms, coins, furs, musical instruments, and other valuables.
To insure your valuables to their full value, you usually have one of two options. The first option is to add your valuables to your home insurance policy as scheduled items, which provides coverage for these items up to their full value.
The second option, available from some insurers, is called a personal articles policy, which allows you to add your valuables to a flexible policy that can cover almost anything for full replacement cost. Whether adding your valuables as scheduled items or using a personal articles policy, your insurer will need a recent receipt or an appraisal to verify the value.
Coverage D: Loss of use
If you are temporarily displaced from your home due to a covered claim, loss of use coverage, also known as additional living expense coverage, can help pay for hotels, eating out, and other additional expenses that come as a result of living away from home temporarily.
As with other types of coverage, a default coverage amount is assigned but you have the option to adjust this number as needed. With some insurers, the default coverage amount for loss of use may be lower than you need — if you consider the amount of time required to rebuild your home in the event of a total loss or claim that requires major repairs.
Coverage E: Personal liability
Personal liability claims are the second largest type of homeowners insurance claim based on average dollar amount. Your personal liability coverage pays toward liability for bodily injury to others or damage to the property of others. Bodily injury is a broad term, in this case, and can include pain and suffering as well as lost wages. With rising medical costs, abstract amounts that are difficult to estimate, such as pain and suffering, and the prospect of weeks or months of lost wages, it's easy to see how liability amounts can really begin to add up.
A standard homeowners insurance policy comes with a minimum of $100,000 in personal liability coverage. Most homeowners carry $300,000 in coverage, a good starting point, and the upgrade from $100,000 to $300,000 in coverage usually cost about $20 per year.
If you have frequent houseguests, a pool, children, or simply want a higher coverage limit, ask your agent about an umbrella policy, which extends your personal liability limits for both your home and your auto insurance policies.
Higher coverage limits are often associated with households that have significant assets. While it's true that those assets can be at risk due to personal liability, a personal liability judgement is a liability whether you have the money or not.
Liability judgments that exceed your coverage limit will still have to be paid, possibly forcing liquidations or even wage garnishment until the liability is paid. Accidents can happen to even the most careful of people and increasing your personal liability coverage is one of the most affordable changes you can make to your home insurance policy.
Your personal liability coverage also pays for your legal defense, but does not pay for liability due to vehicle accidents or injuries related to business activities.
Coverage F: Medical payments
In the case of smaller injuries, and when no legal defense is needed, a standard home insurance policy also provides coverage for medical payments for others. Coverage amounts are usually $1,000 or $5,000, with the difference between the two coverage amounts being less than $10 per year in additional premiums. The average claim payment for medical payments coverage is just under $3,000, making the $10 upgrade to $5,000 in coverage money well spent.
Inclement Weather in New Hampshire
Winter weather begins in October in the Granite State and by January, the average high temperature is below freezing, with the average low temperature in the single digits. Snowfall totals are as likely to be measured in feet as they are in inches. Continued cold weather can cause freezing pipes, ice-clogged gutters, and snow dams, each of which create risks to a home.
New Hampshire's annual rainfall is higher than national averages too, with the Granite State getting over 40 inches of rain, a third more than the average for all states.
With New Hampshire's bedrock made largely of granite, sinkholes are less of a problem than in other states, but land movement still occurs and the state even has the occasional earthquake.
Snow and cold weather are taken in stride by New Hampshire residents, known for their independence and resilience. New Hampshire's government has named floods as the most common natural hazard to the state — and floods aren't covered by a standard home insurance policy.
Flood Insurance
Common household mishaps that can cause water damage, such as tub overflows, burst pipes, and sudden hot water heater leaks, are all perils that are covered by standard homeowners insurance policy. However, if the water in your home touched the ground before entering your home, insurance will deem that source of water to be a flood, which is not covered by your homeowners insurance policy.
A flood insurance policy is a simpler policy than a standard homeowners insurance policy because it only provides coverage for the dwelling and for personal property — and only for one perill, floods.
Most insurance agents can quote and bind coverage for flood insurance. Rates will vary based upon risk and the insured value on your policy. A large factor in determining flood insurance rates is the flood zone of your property, a method of measuring the risk of flooding as determined by FEMA.
Lenders often require flood insurance for new home buyers or for homeowners in high-risk flood zones if there is a balance on the mortgage or home loan. If flood insurance isn't required by your lender, the coverage is strictly optional. But if you think your home may be at risk from flooding, consider getting a quote. Rates for flood insurance vary from a few hundred dollars per year up to several thousand dollars per year, depending on risk and insured value.
Most Affordable Cities
Similar to the way flood insurance rates can vary based on flood zones, rates for a standard homeowners insurance policy can also vary by location, depending upon unique risks in that area , and even frequency of claims in that area. Factors such as crime rates, proximity to water, distance from a fire station, common types of homes, and others can all affect the average home insurance rates for a given area.
Some of the most affordable cities in New Hampshire for home insurance include:
Most Expensive Cities
Among some of the more expensive cities in New Hampshire for home insurance are:
Berlin
Portsmouth
Lebanon
Concord
Average home insurance rates in the Granite State vary much less than the other states, based on location. However, home insurance rates are also determined by a number of individual rating factors, so your home insurance rate might be different than your neighbor's home insurance rate.
Top Picks for New Hampshire
Best For
No Recent Claims
Pros
Ease of online service or through an agent
Clear claims process
Useful mobile app
Cons
Average customer satisfaction for claims
Optional coverage like yard and garden not available in every state
1. Allstate
From its ambitious beginnings in 1931, when the company began selling insurance by mail order, to becoming nearly synonymous with insurance, Allstate has evolved both in the breadth of its product line and its commitment to personalized service. Now with tens of thousands of agents throughout its network, Allstate has one of the largest exclusive agent networks in the industry.
Finding a local agent should be an easy task, making customer support and answers to coverage questions always within reach. Valuable personal property can be added to your policy as scheduled items, insured to full value. Allstate also offers discounts for bundling home and auto policies. Adding additional policies, like life insurance, can generate extra discounts for your auto policy. Customers who are new to Allstate can expect discounts as well.
Check out Benzinga's Allstate Home Insurance Review.
Best For
Tailored coverage
Pros
A long and considerable list of discounts that can save you hundreds of dollars
Ability to manage and track claims directly from computers or mobile devices
Excellent claims rating
Established company
Cons
Decent financial stability, but could be improved
Customer service and claims handling not always consistent or satisfactory
2. Liberty Mutual
As a mutual insurance company owned by its customers, Liberty Mutual prioritizes the customer experience. Quote for policy options, such as Liberty's Home Protector Plus, which provides additional coverage for unforeseen costs when rebuilding your home or replacing personal property, help to set Liberty Mutual apart from other insurers.
Liberty Mutual also offers an impressive list of discounts, including multi-policy discounts, claims free discounts, discounts for new home buyers, and discounts for certain home renovations.
Best For
Customers who have existing policies with State Farm
Pros
Website provides helpful information
A nationwide network of over 18,000 agents
Bundling discounts
Cons
Premiums may be higher than some competitors
3. State Farm
Similar to Allstate and also based out of the same state, State Farm invests heavily in its knowledgeable agent network of over 18,000 exclusive agents. State Farm's product offering extends well beyond standard homeowners insurance, making this insurer a solid choice if you have specialized insurance needs, such as landlord policies or business policies.
Valuables can be insured to full value on a personal articles policy, which is independent of your home insurance policy, leaving you free to manage your home insurance policy separately. State Farm's discount for bundling home and auto is among the more aggressive discounts in the business and most claims-free customers should expect affordable rates.
Check out Benzinga's State Farm Life Insurance Review.

Best For
Members of the armed forces and their families
4. USAA
As a specialty insurer focused on military members and their families, USAA isn't as large or as well-known as some other insurance companies in our roundups. However, USAA consistently outperforms most competitors and customer satisfaction surveys, including claim satisfaction and price satisfaction.
The families of USAA members are also eligible for membership, expanding the company's reach to non-military customers as well. Full replacement cost coverage is standard with USAA's home insurance product, an add-on with some other insurers, or not available at all. Additional discounts are available for bundling home and auto with USAA.
Check out Benzinga's USAA Auto Insurance Review.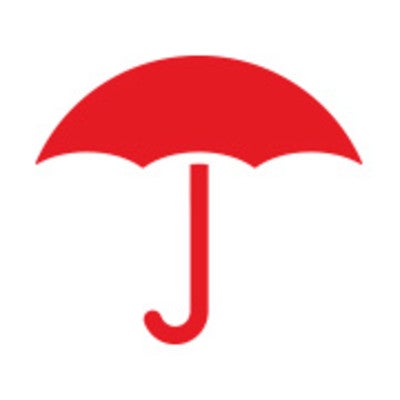 Best For
Claims free policyholders
5. Travelers
While not as well-known as some other insurers, Travelers has been providing insurance for over 160 years, selling its insurance lineup through a network of nearly 14,000 agents. Travelers is a full-service insurer, meaning that the company can provide insurance for nearly any need, unlike some competitors that focus on a few core products.
Replacement cost coverage is available for personal property and your valuables can be specifically insured, providing protection for the full cost of replacement. You can bundle home and auto policies with Travelers to save up to 15 percent on your home insurance policy — and recent home buyers are welcomed with an extra discount.
Compare Quotes Nationwide
Take Action
Understanding your home insurance coverage and choosing the right coverage is just as important as finding a rate that's gentle to your wallet. A great rate on a policy that is full of holes and coverage gaps can end up costing more than you save if you have a claim.
Try to make some time when you're shopping for home insurance to visit an agent or two in person. While some of the industry has moved away from the agent model, doing much of their business by phone and online, customers can still find personalized service nearby.
One of the primary benefits of speaking directly with an agent is a more thorough review of your insurance needs, including some you may not have realized, and detailed explanations of coverage. Most agents are experts on insurance and at finding ways for you to get the coverage you need at a price you can afford.
Frequently Asked Questions
1) Q: How does home insurance liability coverage work?
Most home insurance policies provide liability coverage that can help protect you and your family against several types of lawsuits or liability claims. Coverage limit options usually begin at $100,000 and can go as high as $1 million. Your liability coverage provides coverage for common mishaps, like slip and fall accidents or animal bites and can protect you even when you are away from home. However, home insurance liability coverage does not provide coverage for automobile-related liability or liability related to business activity. Get the best home coverage and policy through our top providers today.
Answer Link
2) Q: What are the most common types of home insurance claims?
Wind and hail claims top the list with nearly 40% of all home insurance claims due to these two acts of nature. Fire and lightning are the second most common, but claims due to fire tend to much bigger than claims dues to other types of risk. The possibility of a total loss is why it's so important to insure your home for the full cost of rebuilding. Get a custom quote today.
Answer Link
3) Q: What does home insurance cover?
Most modern home insurance policies cover your home for nearly all risks. However, every policy has exclusions, among which you'll find things like neglect, wear and tear, and ordinance or law. Land movement, including earthquakes, and floods are excluded as well but can be insured with a separate policy. Personal property and liability coverage is also part of most home insurance policies. Get the best policy quote here.
Answer Link