---
Our Top Pick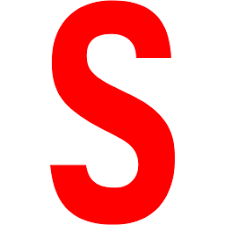 see how State Farm compares
When it comes to buying homeowners' insurance in Mississippi, it's important to conduct plenty of research. The state is well-known for being on the receiving end of heavy storms, flooding, and hurricanes, especially in the coastal areas. These natural disasters can cause severe damage to homes. However, many homeowners' insurance policies do not cover the destruction caused by flooding.
The one thing that confuses many homeowners in Mississippi is whether their home insurance policy covers flood damage. Many people believe that their homeowners insurance will automatically take care of damage to their home caused by flood water. That misconception can end up costing them thousands of dollars they must pay out of their own pockets.
To avoid this issue, it's recommended that all homeowners insurance policyholders take the time to ask questions so that they fully understand what damage their insurance will pay for, as well as what damage it will not pay for.
For more information about homeowners insurance, check out Benzinga's Best Homeowners Insurance Companies.
Compare Quotes From Cheap Providers
Tip: Compare 2-3 Companies
The Best Homeowners Insurance in Mississippi
Average Annual Premium in Mississippi
Since Mississippi is prone to inclement weather such as tornadoes and hurricanes, there is a higher risk of damage to homes. That causes the annual premium rates for homeowners insurance to rise. Based on reports from 2012, the average homeowners insurance premium in the state was $1,457, higher than the national average.
Finding the Best Premium for Your Home
Since insurance rates are so high, it is very important for homeowners to understand what they're paying for. When you take out a new policy, be sure to discuss the terms with your agent. They are there to help you make the best decision for yourself, your property, and your family. Ask plenty of questions, address your concerns, and make sure you get the coverage that you need to keep your home safe.
When searching for the right insurance company and policy for your home, it's important that you consider all the factors involved and not simply look at the price alone. We all want the most affordable policy that we can find. However, you also want to make sure you get the best level of coverage you can afford. It's important to choose the insurance plan that will meet all your personal needs while staying within your budget. It's best to come up with a price range that you are comfortable paying before you start looking at your coverage options.
Once you determine how much you can afford to pay for a policy, then you should start looking at your additional coverage options. Most providers will offer additional coverage, such as personal property insurance, liability insurance, or flood insurance that will pay for specific items or circumstances not covered by your main homeowners insurance policy. While it is good to have this additional coverage if you need it, you will want to determine the impact that these add-ons will have on your premium costs.
Understanding Your Options
Taking out homeowners insurance can be confusing. There are several different types of policies available, and it's important to understand what each policy covers.
Dwelling insurance
The is the basic type of home insurance coverage that's included with all standard policies. It covers your residential home and any other structure attached to it such as a porch or garage. This coverage will cover the cost of rebuilding your home due to a natural disaster such as damage from a falling tree or a severe storm. While most dwelling insurance policies are the same for every company, the terms may vary. So be sure to address any concerns you may have before you agree on a new home insurance policy.
Additional structure coverage
This is coverage for any additional buildings you have on your property such as a storage shed, tool shed, or detached garage. This coverage will also pay for damage or destruction to fences or your driveway. This standard form of coverage is included with most home insurance policies; however, coverage options may vary from one company to another.
Personal property coverage
Most of the personal items inside your home such as your furniture, electronics and appliances have coverage with your standard policy. But there are also some things that don't have coverage that all homeowners should be aware of.
Personal property coverage pays for loss or damage to the personal items in your home that your standard home insurance coverage may not cover. This includes items such as jewelry, antiques, art, collectibles, and other valuables like family heirlooms.
Liability coverage
This insurance coverage can be beneficial if you ever find yourself in a lawsuit due to someone getting hurt or seriously injured on your property. Whether a friend, neighbor, stranger, or relative who doesn't live with you become hurt on your property, they have the right to sue for damages. Liability coverage can protect you from these instances and cover the cost of any medical or legal fees that you may have to pay in the aftermath of their accident.
Inclement Weather in Mississippi
Mississippi is a beautiful place to call home. It has a rich, deep southern culture, enchanting magnolia trees, and let's not forget the Mississippi River. The river runs along the western border. The southern part of the state lies along the Gulf Coast. This location has been the site of numerous storms and hurricanes throughout the years.
The residents of the Magnolia State deal with everything from floods to hurricanes all throughout the year. Even a heavy storm can cause serious damage, depending on where you're located. That's why it's important to find a home insurance plan that will cover a broad range of damage caused by inclement weather.
Flood Insurance
Homeowners in Mississippi are at high risk of experiencing flood damage at some point. Those who live along the Gulf Coast will experience severe tropical storms and hurricanes. While most of the homes built along the coast and the Mississippi River are in designated flood plains to lower the risk of damage, it still doesn't guarantee that your home will be unharmed.
While those who live along the Mississippi River and the Gulf Coast are at a higher risk, all residents of Mississippi should prepare for flood season. A flood can occur anywhere in the state. In fact, more than 25 percent of all flood claims filed in the state are made by those who live in areas that aren't considered high-risk.
In most cases, homeowners insurance policies do not cover damage or loss caused by a flood. Therefore, to guarantee that your home and belongings are covered, you will need to take out an additional flood insurance policy along with your current home insurance coverage. A flood insurance policy can provide coverage for damage due to rising water, damage to your structure or flooring, mold growth and more.
Most Affordable Cities
The cities that have the most affordable home insurance rates are scattered throughout the state. Most are located in the northernmost part of Mississippi, many miles away from the coast:
Meridian
Belzoni
Southaven
Starkville
Horn Lake
Top Picks for Mississippi
Choosing the right insurance company to purchase homeowners insurance can be a difficult decision. This is especially true for the residents of Mississippi who deal with major catastrophes all throughout the year. Many residents have found that they have had difficulty getting the results they needed following a storm.
It's important to find a company that will be there for you in your time of need. Therefore, you shouldn't simply focus on the cost of your policy, but also how well the company ranks in terms of customer support and satisfaction.
Pros
Website provides helpful information
A nationwide network of over 18,000 agents
Sizable discount on auto policies for customers who also purchase life insurance
Cons
Premiums may be higher than some competitors
Less flexibility in term lengths
1. State Farm
State Farm is a leader in the insurance industry with multiple locations found throughout the nation. The company was founded in 1922 and works hard to deliver small-town service even in today's modern cities. The company is well-known for helping the communities it serves and lending a helping hand during the aftermath of natural disasters.
Reasons to choose State Farm:
The company has a great reputation for being a leader in the insurance industry and offers a wide range of coverage options, including auto, home, life, and renters insurance.
State Farm also offers exceptional benefits to valued customers. State Farm is one of the few insurance companies to offer home security plans from trusted companies like ADT.
Pros
Prepackaged options that make buying easy
Other lines of insurance available
Above-average claims service
Cons
Below-average customer service ratings
Must buy coverage through an agent
2. Farmers Insurance
Farmers Insurance Company has served families in the State of Mississippi since 1928. The company prides itself on assisting customers with planning for the unexpected. Farmers is also there to help restore balance after the damage is done. Farmers provides insurance coverage for more than ten million households throughout the United States.
Reasons to choose Farmers:
Farmers offers a broad range of insurance policies to fit your lifestyle. Choose from auto, home, renters, landlord/rental properties, motorcycle, business and so much more.
Need to file a claim after hours? Farmers is available when you need help most. Farmers' claim department is available 24 hours a day, seven days a week. You even have the option to report a claim or view your claim status online.
3. American Family
For more than 90 years, American Family Insurance has helped customers protect their most valuable assets. It is American Family's mission to inspire, protect, and restore the dreams of its customers because the company believes a dream is the most valuable thing customers will ever own. The company strives to be a trustworthy and top-rated insurance provider, which makes it one of the very best home insurance companies in the state.
Reasons to choose American Family Insurance:
American Family Insurance offers a broad range of policy options so that you never have to shop around for your additional insurance needs. The company offers policies for your car, home, life, business, as well as farm and ranch insurance.
The agents at American Family Insurance understand that no two families are alike. That is why they offer customized protection options so that customers can build a unique policy that fits their lifestyle.

Pros
Ease of online service or through an agent
Clear claims process
Useful mobile app
Cons
Average customer satisfaction for claims
Optional coverage like yard and garden not available in every state
4. Allstate
Allstate is a well-known name in the insurance industry and an excellent choice when you want to bundle your coverage for home, auto, and life. The company has served residents of Mississippi and homeowners across the nation since 1931. After all these years, the company that was started by General Robert E. Wood remains one of the top-rated insurance providers in the country.
Reasons to choose Allstate:
Along with their variety of insurance policy options, Allstate also offers retirement plans.
Allstate has offices and agents in every major city, making them easy to reach whenever there is a problem. They have representatives on hand 24 hours a day so that you never have to wait around for regular business hours to get help with a claim.
5. Mississippi Farm Bureau
If you are looking for an insurance provider that understands your specific needs living in a high-risk area, then Mississippi Farm Bureau is an excellent choice. This company takes pride in getting involved with the communities it serves. The company also offers a broad range of services, including flood insurance policies, to help ensure that your property is fully protected from whatever lies ahead.
Reasons to choose Mississippi Farm Bureau:
There is always an agency located within the state so you can get the help you need instantly.
The company offers auto insurance, homeowners, renters, mobile home and term life insurance so that you can bundle your policies and save.
Final Thoughts
Whenever you are ready to take out a new home insurance policy in Mississippi, it's important to learn as much as you can about the plans available to you. Don't wait until you are faced with a disaster to find out that you lack the coverage you need.
It's very important that homeowners in Mississippi find out about flood insurance coverage. Always be sure to find out if flood insurance is included or if you have to take out an additional policy. Asking questions before you choose a new insurance policy can help save you time, money and frustration in the future.
Frequently Asked Questions
1) Q: How does home insurance liability coverage work?
Most home insurance policies provide liability coverage that can help protect you and your family against several types of lawsuits or liability claims. Coverage limit options usually begin at $100,000 and can go as high as $1 million. Your liability coverage provides coverage for common mishaps, like slip and fall accidents or animal bites and can protect you even when you are away from home. However, home insurance liability coverage does not provide coverage for automobile-related liability or liability related to business activity. Get the best home coverage and policy through our top providers today.
Answer Link
2) Q: What are the most common types of home insurance claims?
Wind and hail claims top the list with nearly 40% of all home insurance claims due to these two acts of nature. Fire and lightning are the second most common, but claims due to fire tend to much bigger than claims dues to other types of risk. The possibility of a total loss is why it's so important to insure your home for the full cost of rebuilding. Get a custom quote today.
Answer Link
3) Q: If I drop my computer, will home insurance cover the cost of replacement?
Home insurance policies usually cover personal property for a specific list of risks, called named perils. These perils might include fire, theft, burst pipes, and more, but dropping your laptop or TV or spilling soda on your new game console isn't covered. See the best home insurance providers for a custom quote.
Answer Link
Hire a Pro: Compare Financial Advisors In Your Area
Finding the right financial advisor that fits your needs doesn't have to be hard. SmartAsset's free tool matches you with fiduciary financial advisors in your area in 5 minutes. Each advisor has been vetted by SmartAsset and is legally bound to act in your best interests. If you're ready to be matched with local advisors that will help you achieve your financial goals, get started now.