---
Our Top Pick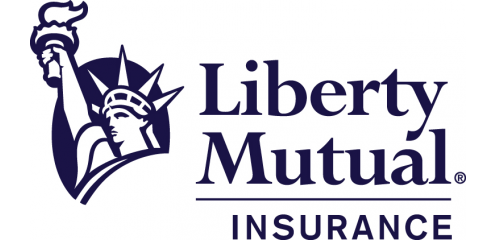 see how Liberty Mutual compares
Want to find the best coverage? Most of our readers prefer Lemonade for their home insurance needs.
If a Nor'easter is any indication of what winter weather is like, prospective homeowners need to understand it can go hand-in-hand with what their homeowners insurance costs could be. Luckily, rates are relatively low in Maine. If you're looking for the best Maine homeowners insurance, use our guide to learn more and get quotes.
The Best Homeowners Insurance in Maine
Average Annual Maine Home Insurance Premium
Along with the pride of homeownership comes a lot of expenses, many of which are unexpected. Fortunately, home insurance rates in Maine trend toward the lower end, with average annual premiums of $828 compared to a national average of $1,132.
Averages account for all homes and all risks, but home insurance premiums are heavily weighted by individual rating factors, meaning your premium can vary significantly from the average.
How Does Home Insurance Work?
Homes and belongings can be damaged or destroyed in a multitude of ways and finding the best premium is a challenge not just of finding a good price, but of finding a good value in a homeowners insurance Maine policy that protects your home without potentially expensive gaps in coverage.
Your home insurance coverage usually consists of 3 main components, which, along with your deductible, help calculate how much your premium will be each month:
Dwelling coverage

Personal property coverage

Personal liability coverage
You'll probably also have some additional coverages related to the three main coverages, such as additional living expenses, which pays toward hotels, eating out and more if your home is damaged due to a covered claim and you need to make temporary living arrangements while your home is being repaired.
Dwelling Coverage
The largest part of your home insurance premium pays for your dwelling coverage, which insures the cost of rebuilding the house itself. Other structures, such as sheds and fences, are also covered — but for a smaller amount, typically starting at ten percent of the dwelling coverage amount.
The base amount for your dwelling coverage is calculated using specialized software that details square footage, number of floors, building materials, special features, and other home details to determine how much it will cost to rebuild your home in the event of a total loss.
As homeowners, we tend to think of our homes in terms of market value. Insured values usually differ from market values, tending to be higher than the market values in most cases.
Your calculated dwelling coverage is a basis used for claims, so it's extremely relevant, but you also may have the option to revise the coverage amount. Be aware that choosing a dwelling coverage amount of less than 80 percent of the calculated rebuild cost can expose you to more financial risk in the event of a claim; insurers will adjust claim payments based on the insurance to value ratio.
A home insured for 50 percent of its rebuild cost will only receive 50 percent of the claim payment in a covered claim — and the deductible will be subtracted from the claim payment as well.
For most homeowners, it's best to use the calculated amount provided by your insurer for the dwelling coverage amount — but also keep a watchful eye for numbers that seem too low. An important home detail missed during the process or simple human error could lead to a coverage amount of less than you need to protect your home.
HO-2 and HO-3 Policies
The type of home insurance is also important when choosing a policy. The most common types of policies sold for single family homes are HO-2 and HO-3 policies. If available, an HO-3 policy provides coverage for more risks to your home than an HO-2, which only covers a limited list of perils. An HO-3 policy, sometimes called an "all risk" policy, covers all risks to your home — except the risks or perils that are specifically excluded.
Of note, among the exclusions on both an HO-2 policy and and HO-3 policy are floods and earth movement, two risks that can cause major damage to a home. Flood coverage will require a separate policy (if desired) and coverage for earth movement may require a separate policy but can sometimes be added to your existing home insurance policy.
Make sure you understand which types of coverage you have; your insurance policy is a contract to protect your home, and as with all contracts, it's important to understand the details.
What Does Dwelling Coverage Cover?
A standard home insurance policy provides replacement cost coverage for damage to your home in a covered claim. Replacement cost coverage pays the actual cost of replacement without reducing the insured value for wear and tear.
The big exception in regard to dwelling coverage is your roof. A covered roof claim is often paid at actual cash value or by using a scheduled percentage, both of which reduce the insured value of a roof based on age. Additionally, your deductible will be subtracted from your claim payment, further reducing the amount of money you'll receive to repair or replace your roof.
Wind and hail claims are the most common type of home insurance claims and these perils tend to target roofs. The most common claim type affects the part of your home that may be only partly insured, the roof. Some insurers have better roof coverage than others, so inquire about this coverage when getting quotes and ask for examples of coverage amounts based on the age of the roof.
Personal Property Coverage
Dwelling coverage is for the house itself and whatever is attached to it, but personal property coverage is for the things inside the house, and sometimes outside of the house. Your personal belongings are insured as part of a standard home insurance policy, up to the coverage limits you've chosen. However, there are some special rules for personal property which create smaller limits to coverage.
Jewelry and Home Insurance
Jewelry is a perfect example of limited coverage by category, or even per item. If you have an engagement ring that was appraised for $10,000, you'll find that your home insurance policy has limits for jewelry that are lower than the appraised value. Your policy might only cover up to $5,000 for jewelry losses, and there might even be a lower limit for each item.
The solution to this gap in coverage is to do one of two things:
You can add the engagement ring to your policy as a scheduled item, which will insure it to its appraised value (less your deductible).
You can purchase a separate policy for your valuables, often called a personal articles policy. This will also insure the ring to its appraised value (less your deductible, if applicable).
Some insurers use the first method — Allstate, for example — and some insurers use the second method, like State Farm.
In both cases, you'll need a recent receipt or a recent appraisal. If the item you are insuring is something that appreciates in value, like jewelry often does, you'll want to submit a new appraisal every two or three years to be sure your valuables are insured to their proper value.
Jewelry isn't the only category with claim limits. You'll also find coverage limits on firearms, furs, silverware, coins, musical instruments, and other items.
Actual Cash Value vs. Replacement Cost Coverage
In addition to limits on certain types of items, there is often a limit to coverage based on age as well. To be clear, your belongings are still insured up to the limit of your policy —- but older items and items without a recent proof of purchase may be covered for a lesser amount than it costs to replace these items and this is due to depreciation based on age.
Actual Cash Value
This type of coverage is called actual cash value and it's very common on home insurance policies. In a total loss scenario, maybe a fire, your insurer will pay to rebuild your house, but you may be paid considerably less for your belongings with actual cash value coverage.
Replacement Cost Value
The alternative is called replacement cost value, which provides better coverage for personal belongings. With replacement cost coverage, you'll still be paid actual cash value in a claim, but once the item is replaced, the insurer will pay the difference between actual cash value and your true replacement cost. Some insurers offer an option to add replacement cost coverage to a policy that would otherwise cover your personal property at actual cash value.
Coverage for personal property covers your belongings wherever they are. If your laptop stolen from your car, you can make a claim. However, coverage for less-expensive single items will be, in effect, either partial coverage or theoretical coverage.
Your laptop is still insured, but your deductible will take a big chunk out of the claim payment or eliminate the claim payment altogether, depending on the value of the laptop. If the stolen item was the $10,000 ring used in an earlier example, the deductible wouldn't eliminate the claim payment, assuming that the ring was added as a scheduled item.
Personal Liability Coverage
Most standard home insurance policies provide a minimum of $100,000 in personal liability coverage. This coverage pays toward liability for unintentional injury to others or for accidental damage to the property of others. Ask for quotes for higher coverage limits. You may be surprised to learn you can usually increase your coverage to $300,000 for about $20 per year.
If you ever have guests at your home or if you ever go out anywhere at all — which includes everyone — you have risk of a personal liability claim. Your personal liability coverage covers you both at home and away from home (but not for vehicle accidents).
Liability caused by business-related activities or by intentional acts won't be covered by your home insurance policy, but most accidental injuries and personal property mishaps will have coverage up to your chosen limits as well as coverage for your legal defense costs.
Deductibles
The deductible is the part of the insurance claim that you pay. Typically, a home insurance policy will have minimum deductibles of $500 to $1,000, but it's becoming more common to see higher deductibles and percentage-based deductibles. With a percentage-based deductible, your deductible is a percentage of the dwelling coverage limit. For example, a home insured for $200,000 with a three percent deductible makes the homeowner responsible for the first $6,000 in a covered claim.
Higher deductibles will reduce premiums because you are assuming a larger amount of risk on larger claims and there is no payout or only a small payout on smaller claims. The main caution for consumers when choosing deductible amounts is to be sure the deductible you choose will be an amount you can pay.
Imagine a tree limb falls on your roof and you don't have enough money to repair the damage because the deductible reduced the claim payout to nearly nothing. Lower deductibles can be safer for many households; higher deductibles make the policy less expensive — unless you have a claim.
Compare Quotes From Cheapest Providers
Tip: Get quotes from 2-3 companies
Home Insurance Discounts
Depending on your insurer and whether you qualify, there may be up to a dozen discounts available to help reduce the cost of your homeowners insurance Maine policy. The most common of these discounts is a multi-policy discount, sometimes called a multi-line discount. If you bundle home and auto insurance with the same insurer, you'll probably qualify for this discount on both policies. Other policy types might earn discounts as well, but usually just toward your auto policy.
Common discounts for home insurance policies:
Multi-policy discounts
New home buyer discounts
Claims-free discounts
Senior discounts
Mortgage-free discounts
Payment-related discounts (pay in full, auto-pay, etc.)
Green home discounts
Home safety features
New customers
Length of insurance with prior insurer
Discounts offered by insurers are usually either a reflection of reduced risk or designed to attract and keep customers. Be sure to ask which discounts are available for you so that none are missed. Also, ask how long the discount will last. Some discounts expire, sometimes making a great deal less attractive when the discount disappears.
How Weather Affects Homeowners Insurance Maine
Maine gets up to nine feet of annual snowfall in parts of the state, with the least snowy areas still shoveling at least four feet of snow in an average year. All that snow can spell trouble for homes. Freezing pipes, snow and ice-clogged gutters, and tall piles of the white stuff weighing on rooftops all can lead to damaging conditions as frigid winter tries to find ways into your home.
Rainfall in Maine is higher than national average as well, with Maine residents splashing through 42 to 46 inches of rainfall each year compared to a national average of about 30 inches. If the snow and ice didn't find a way into your home, rain is the next concern.
Heavy rains, sometimes combined with snowmelt, have a history of causing floods in Maine and the state, while not usually at risk from hurricanes, is known for its uniquely powerful windstorms.
As in other states, sinkholes and land movement can be a problem and much of rural Maine is also at risk from wildfires, like the monster fire of '47 that burned 200,000 acres in the state, leaving thousands homeless.
Maine's sublime beauty is often accompanied by nature's sudden hostility, but there are ways to protect your home against most of nature's perils.
Flood Insurance in Maine
Higher than average rainfall and snow piles tall enough to be named as state monuments can cause problems with flooding, which isn't covered by a standard home insurance policy.
Coverage for flooding can be purchased with a special flood insurance policy and most insurance agents can quote and bind coverage. Be aware that coverage won't become active until at least 30 days after you bind the policy, so if the weatherman is forecasting heavy rain tomorrow, you'll need to have a policy already in place for coverage.
A flood insurance policy is a simpler policy than a home insurance policy, offering coverage for only dwelling (the house) and personal property (your belongings). Any personal property stored in basements or outdoors won't be covered, and flood damage to cars would fall under your comprehensive coverage on your auto policy, if you have a full-coverage policy.
Premiums for flood insurance vary based on your flood zone, which is determined by proximity to water and elevation, and by the insured value of your home. Higher deductibles can be used to help manage the cost of premiums, in which case, the insured is paying for smaller claims out-of-pocket and accepting a smaller payout on covered claims above the deductible amount. Flood insurance premiums range from a few hundred dollars per year up into the thousands.
Most Affordable Cities for Maine Homeowners Insurance
Maine is blessed with both natural beauty and lower-than-average home insurance rates. But rates vary throughout the state, reflecting a combination of risk factors is a given area and the average insured values in a given area. If all other rating factors are equal, areas with homes that cost more to rebuild will have higher average premiums.
Some of the most affordable cities in Maine for home insurance include:
Presque Isle
Livermore Falls
Lewiston
Houlton
Solon
Most Expensive Cities for Maine Homeowners Insurance
Among some of the more expensive cities in Maine for home insurance are:
Blue Hill
Kennebunk
Belfast
Falmouth
Portland
Top Picks for Maine
Best For
Tailored coverage
Pros
A long and considerable list of discounts that can save you hundreds of dollars
Ability to manage and track claims directly from computers or mobile devices
Excellent claims rating
Established company
Cons
Decent financial stability, but could be improved
Customer service and claims handling not always consistent or satisfactory
1. Liberty Mutual:
Liberty Mutual has been providing insurance in Maine since 1923 and has locations in key markets throughout the state. The company's Home Protector Plus provides extra coverage for unforeseen expenses that can arise when repairing your home after a claim or replacing your personal property.
As a mutual insurance company owned by its customers, Liberty Mutual prides itself on customer service and provides a nearly unrivaled list of available discounts. If you have a claim, Liberty Mutual's concierge service can assist in finding replacements for your belongings damaged in a covered claim.
2. The Hanover
Sold through independent agents, Hanover offers its Platinum Home insurance lines, three distinct coverage packages that allow you select the coverage that meets your unique needs. Thoughtful endorsement options provide additional coverage for equipment breakdown, guaranteed replacement cost, water backup and sump overflow, waiver of deductible, and siding and/or roof restoration coverage.
Some of the options available through Hanover are not available through some other well-known insurers, making this New England-based insurer a standout with regard to comprehensive coverage. Discounts are available for home safety features, new home buyers, and affinity groups.
Best For
Customers who have existing policies with State Farm
Pros
Website provides helpful information
A nationwide network of over 18,000 agents
Bundling discounts
Cons
Premiums may be higher than some competitors
3. State Farm
While many companies treat insurance as a commodity, State Farm embraces the notion that insurance should be personalized, from a cheerful greeting for service needs to a thorough review of policy choices. Claims can be started at any of the company's many agents throughout Maine, and questions are always welcomed.
With 18,000 agents, you're likely to find an agent nearby. Customers with businesses or with multiple properties will be pleased to find that State Farm offers excellent policy choices for both of these needs, as well as offering standard home, auto, and life insurance. State Farm's multi-policy discount is among the most attractive in the business for customers who bundle home and auto.
Best For
Access to vetted companies
Pros
Discount for bundling
Access to vetted companies
Cons
Doesn't directly offer home insurance
Mobile app doesn't support home insurance
4. Progressive
If you're thinking of bundling home and auto insurance and have young drivers in the household or have a less-than-perfect driving record, try a quote with Progressive, which has a reputation for being a bit more forgiving of these factors than some other insurers.
Policy options include available endorsements for guaranteed replacement cost and automatic policy adjustments that help the coverage limits for your home keep pace with inflation. Particularly valuable possessions, such as jewelry, furs, or coins can be added to your policy at their full appraised value as scheduled items. Discounts are available for customers who bundle home and auto insurance with Progressive.
Best For
No Recent Claims
Pros
Ease of online service or through an agent
Clear claims process
Useful mobile app
Cons
Average customer satisfaction for claims
Optional coverage like yard and garden not available in every state
5. Allstate
The Good Hands People at Allstate have an agent network large enough to compete with anyone, making a local agent easy to find. Allstate, like a few other insurers on our lists, invests the time with customers to do thorough policy reviews on request — and even contacts customers with gentle reminders of the importance of regular reviews.
Life changes quickly, and sometimes we forget to make changes to our insurance to reflect the changes in our lives. Customers can add valuables to their policies as scheduled items, which insures precious belongings to their full appraised value. Discounts are available for customers who purchase auto and home insurance through Allstate and further discounts are available for auto policies when other policies, such as life insurance, are purchased.
Final Thoughts on Homeowners Insurance Maine
Insurance can seem like a nuisance expense, without much tangible benefit — until you have a claim. In reality, many families can find a way to get through the smaller expenses; it's the big expenses that can create a financial disaster, one that a well-structured home insurance policy can help to prevent.
When shopping for insurance, try to make the time to meet with at least one agent to review your needs. Often, the coverage needs uncovered when speaking with an agent can reveal that some of the low quotes provided online or by phone are only telling part of the story, potentially leaving you with large gaps in coverage. Gather a few quotes, but lots of details. Finding the best home insurance premium is a combination of both coverage to meet your needs and a price that won't break the bank.
Frequently Asked Questions
1) Q: How does home insurance liability coverage work?
Most home insurance policies provide liability coverage that can help protect you and your family against several types of lawsuits or liability claims. Coverage limit options usually begin at $100,000 and can go as high as $1 million. Your liability coverage provides coverage for common mishaps, like slip and fall accidents or animal bites and can protect you even when you are away from home. However, home insurance liability coverage does not provide coverage for automobile-related liability or liability related to business activity. Get the best home coverage and policy through our top providers today.
Answer Link
2) Q: What are the most common types of home insurance claims?
Wind and hail claims top the list with nearly 40% of all home insurance claims due to these two acts of nature. Fire and lightning are the second most common, but claims due to fire tend to much bigger than claims dues to other types of risk. The possibility of a total loss is why it's so important to insure your home for the full cost of rebuilding. Get a custom quote today.
Answer Link
3) Q: If I drop my computer, will home insurance cover the cost of replacement?
Home insurance policies usually cover personal property for a specific list of risks, called named perils. These perils might include fire, theft, burst pipes, and more, but dropping your laptop or TV or spilling soda on your new game console isn't covered. See the best home insurance providers for a custom quote.
Answer Link