---
Our Top Pick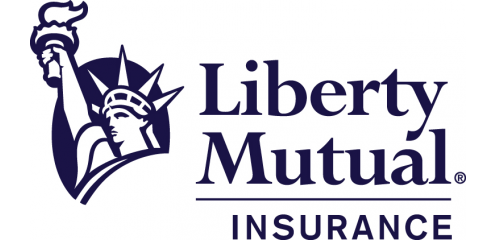 see how Liberty Mutual compares
Want to find the best coverage? Most of our readers prefer Lemonade for their home insurance needs.
Hurricanes and flooding notwithstanding, Delaware still has some of the lowest homeowners insurance rates in the country. The low rates are as a result of enhanced safety measures, including, modernized electrical and water systems, burglar alarms, and fire sprinklers and extinguishers. Use our guide to learn more about the best homeowners insurance Delaware.
The Best Homeowners Insurance in Delaware
Liberty Mutual
State Farm
Nationwide
Allstate
Delaware residents are also likely to enjoy discounts when they purchase an insurance bundle from one company, which covers home, auto, and other insurance products. Homeowners in the First State worry less about the price of home insurance than other states in the same region.
Read more about Benzinga's choices for Best Homeowners Insurance.
Get Quotes From Top Providers
Tip: Compare 2-3 Companies
Average Annual Premium in Delaware
Statistics show that the average price for home insurance in Delaware is $789 annually. The annual premiums for the most expensive and cheapest places in the state differ by as much as 69 percent. What you can pay exactly per year can vary a lot depending on the size of your home, assets, and location – whether you live in Dover, Wilmington, Newark, or elsewhere.
Finding the Best Premium for Your Home Insurance Policy
Delaware has some of the lowest home insurance rates compared to other states. That said, there are a number of factors to consider when searching for the best premium for your home.
Compare statewide insurers and costs
You want to make sure that the provider is creditworthy and legitimate. The first step is to visit Delaware's Department of Insurance website and find the rating for every home insurer licensed to carry out business in the state. Find out about any consumer complaints lodged against the insurance company.
Some home insurers may offer exclusive deals, promotions, and benefits that may be advantageous and money-saving. Shop around and compare such special features and determine if they are applicable to you. In the long run, you want to make sure your home and other assets are totally covered.
In addition, the coverage you need will depend on many factors. At times, it may seem daunting to find the best premium to cover your home, yet with enough research, you can be certain of things falling into place.
Indeed, the annual premium is what drives the decision to buy home insurance coverage. However, don't pay attention to price alone. Be sure to find what the real coverages and limits are.
Claims response
After a massive loss, the burden of paying with your money to renovate your home and sitting tight for repayment from your insurance company could put your family in a critical financial situation. Some companies these days are outsourcing key functions including the handling of claims.
That being said, find out if authorized adjusters or third-party agents be dealing with your claims. Your insurance agent should give you feedback on their experience with a particular provider and its market reputation. Consider a provider with a clean track record on timely settlements. Make sure you understand your insurer's position on holdback arrangements, which is when an insurer holds back part of their payment until a property owner can demonstrate that they have begun repairs.
Current policyholder satisfaction
Every insurance company will claim to be the best in settling claims. However, narrow down the crowd by finding out the percentage of policyholders that renew every year. Talk to your agent or a company representative for such crucial information.
Many home insurers report retention rates of about 80% to 90%. Online reviews, annual reports, and testimonials from trustworthy individuals can go a long way towards informing you about consumer satisfaction.
Inclement Weather in Delaware
Due to its mid-Atlantic location, Delaware is vulnerable to any major weather occurrence along the Atlantic such as hurricanes and flooding.
Delaware has a history of hurricanes, and some residents are still recovering from the most recent lashing from Hurricane Sandy in October 2012. Between the years 1985 and 2011, Delaware recorded 5 hurricanes.
With such weather, only a hurricane insurance policy can give residents peace of mind and help them recover quickly from catastrophes. More and more Delaware residents have come to the realization that government assistance programs do not offer adequate protection against hurricanes.
Even if your property is hundreds of miles from the Delaware coast, you are likely to experience the effects of a hurricane. Hurricane winds can destroy, level buildings, overturn vehicles, shatter windows and even uproot trees.
Be sure to find a decent hurricane insurance policy and choose a deductible that you can comfortably afford in case you need to file a claim.
Flood Insurance
With hurricanes comes flooding. However, as many homeowners found out after Hurricane Sandy, hurricane insurance does not cover property damage resulting from floods. Any damage from cresting rivers, not rain and wind, are covered by flood insurance, which is sold separately by the federally run NFIP (National Flood Insurance Program).
Delaware stats show that over 1,200 homeowners filed a claim for flood damages in the aftermath of Hurricane Sandy, which resulted in more than $30 million in payouts. The NFIP itself paid over $7.5 billion in flood insurance claims to all covered residents in 2012 alone.
One factor to look into when purchasing flood insurance is your location on FEMA's floodplain maps in Delaware. They are listed as 10-year, 30-year, 50-year and 100-year floodplains based on the slope of the land, elevation, proximity to water sources, soil and other factors.
Floods are the number one natural disaster in the U.S., and residents in high-risk zones such as Delaware should purchase flood insurance.
Best Insurance Companies by County
Delaware has three counties: Kent, New Castle, and Sussex Counties. New Castle County has the cheapest annual home insurance rates on average at $626, which represents a 21% decrease over the state average.
On the other hand, the most expensive place in Delaware for home insurance is located in the southern part of Sussex County. It costs an average of $950 annually to insure a home there.
With insurance companies such as Allstate, Nationwide, State Farm and Liberty Mutual battling for market share in this small state, it's hard to gauge exactly which one offers the best rates in every county.
Even so, research indicates that Nationwide offers the cheapest annual average rates in Delaware at $743, while Liberty Mutual's has the most expensive annual average at $1,642. State Farm annual average rate is $794, and Allstate stands at an average of $1,083.
From the figures above, home insurers in New Castle County generally offer the best rates with Liberty Mutual being a dominant player in the region.
Top Picks for Delaware Home Insurance
Best For
Tailored coverage
Pros
A long and considerable list of discounts that can save you hundreds of dollars
Ability to manage and track claims directly from computers or mobile devices
Excellent claims rating
Established company
Cons
Decent financial stability, but could be improved
Customer service and claims handling not always consistent or satisfactory
1. Liberty Mutual
Liberty Mutual is dedicated to offering excellent support to consumers, and its Emergency Home Repairs Service sets it apart from the pack. The service, available 24/7, sends a professional out to your home the moment you report a loss. This kind of personalized service has earned the company a base of happy customers who have come to appreciate the fast response of Liberty Mutual after an unexpected damage.
Delaware residents can take advantage of the Multi-Policy Discount offered by the company, which saves a lot of time and money. It makes sense managing your insurance policies in one pot rather than insuring your assets in various places.
Its easy-to-use eService allows instant account registration, bill payment, policy management/tracking and policy updates any time, any day.
In addition, the coverage options are clearly outlined on the site. You can get your customized homeowners quote via its online system. Simply answer some questions about yourself and your home and the system generates a quote.
Most importantly, Liberty Mutual offers several types of home coverage plus a wide range of exclusive discounts, which puts it ahead of competitors in Delaware.
Best For
Customers who have existing policies with State Farm
Pros
Website provides helpful information
A nationwide network of over 18,000 agents
Bundling discounts
Cons
Premiums may be higher than some competitors
2. State Farm
State Farm is the most popular insurance company among homeowners in Delaware. About 26% percent of the local residents choose State Farm because of the variety of cost-friendly and customizable coverage options available.
In addition, State Farm's discounts exceed industry standards, and its standard home coverage includes freezing pipes, sewer backup, and snow damage. This is beneficial considering the state's most common claim involves water damage.
State Farm's website itself is easy to navigate, plus it includes essentials such as a home inventory calculator, a quote tool and 24/7 customer assistance. First time buyers and those who value ease of communication will find it an ideal choice.
When it comes to settling claims, State Farm has a solid reputation for offering great service and boasts a customer satisfaction score of 82%. The company's Premier Service Program helps you find licensed contractors in your area to conduct emergency home repairs and restore your home as soon as possible.
You can get a quote through State Farm's online portal as well as find an agent by simply searching with your zip code.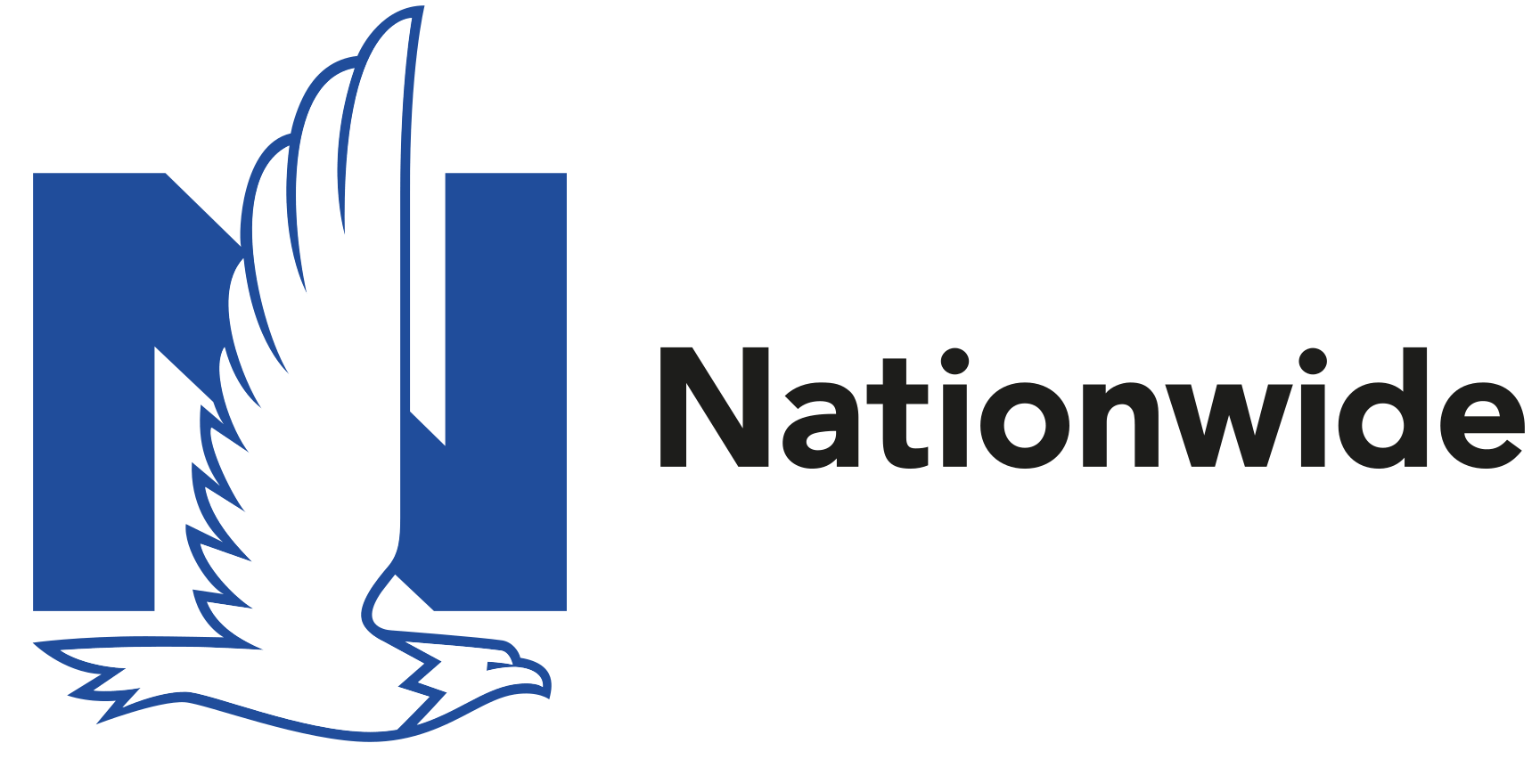 Best For
Customizable policies
Pros
Instant quote tool allows you to see prices quickly
Loss-of-use and credit protections included on standard policies
Offers a range of insurance products for bundling discounts
Cons
Confusing customer contact system
Pricing higher than average in some areas
3. Nationwide
Nationwide's coverage options perfectly suit Delaware residents. The range of options including but not limited to, dwelling coverage and flood insurance, ensure that homeowners are protected against theft, natural disasters, and other damages.
Nationwide stands out of the crowd for some major reasons. First is its add-on coverage option, such as Brand New Belongings, which helps replace your items with brand new ones at no extra cost after a covered loss.
Second, Nationwide offers excellent consultation to help consumers choose the best home insurance and discounts for your home and budget through the On Your Side Reviews. You can learn how to better manage your deductible as well as what to do when disaster strikes.
Thirdly, Nationwide's endorsement offerings are above industry standards. You can save money for bundling policies, installing security alarms in your home, being over 60 years, and simply getting or being married.
Last but not least, Nationwide has superior claims service. You can rest assured that Nationwide will be standing by to help you after a tragedy. Nationwide's smart renters insurance in particular covers theft, sewer backup damage and hurricanes. A quote can be obtained online or through a local agent.
Best For
No Recent Claims
Pros
Ease of online service or through an agent
Clear claims process
Useful mobile app
Cons
Average customer satisfaction for claims
Optional coverage like yard and garden not available in every state
4. Allstate
Allstate's online insurance tools and resources provide the best platform for first time insurance buyers to start. Apart from learning about the company's home insurance coverages, visitors can browse a range of educational articles, videos, and quizzes. This is the major selling point that makes it different from other home insurers.
Additionally, the home insurance protection from Allstate is quite affordable. There are many discounts available to help you, and a local agent can help you start saving on home insurance in Dover, Milton, Wilmington and beyond. With an A.M. Best rating of A+, Allstate offers customizable policies to suit every homeowner in Delaware.
The company scores high marks in timely payments, which means you are less likely to affect your bank when the need for repayment arises.
Consumers can also benefit from Allstate's extended coverage for valuables such as electronic data recovery, sporting equipment, music instruments, cameras and everything in between.
The RateGuard offer is a worthy mention and a benefit that protects consumers' premiums from soaring high as a result of filing a claim. Homeowners who stay claim-free throughout the year also receive rewards.
The best place to obtain Allstate's home insurance quote is on its website, although you can use its online tool to find an agent near you.
Check out Benzinga's Allstate Home Insurance Review.
Next Steps to Get Coverage
Delaware locals are sure to find the best home insurance rates by shopping around carefully from the providers. The insurance companies above are the market leaders in the region, offering a range of home insurance coverages and exclusive discounts.
Depending on where you live in the state, you can easily find an agent to guide you through each company's offerings. Or you can simply get a home insurance quote through the company's website. Additional coverages such as flood insurance are a must-have in Delaware, and many providers offer it.
Frequently Asked Questions
1) Q: If I drop my computer, will home insurance cover the cost of replacement?
Home insurance policies usually cover personal property for a specific list of risks, called named perils. These perils might include fire, theft, burst pipes, and more, but dropping your laptop or TV or spilling soda on your new game console isn't covered. See the best home insurance providers for a custom quote.
Answer Link
2) Q: What are the most common types of home insurance claims?
Wind and hail claims top the list with nearly 40% of all home insurance claims due to these two acts of nature. Fire and lightning are the second most common, but claims due to fire tend to much bigger than claims dues to other types of risk. The possibility of a total loss is why it's so important to insure your home for the full cost of rebuilding. Get a custom quote today. 
Answer Link
3) Q: How does home insurance liability coverage work?
Most home insurance policies provide liability coverage that can help protect you and your family against several types of lawsuits or liability claims. Coverage limit options usually begin at $100,000 and can go as high as $1 million. Your liability coverage provides coverage for common mishaps, like slip and fall accidents or animal bites and can protect you even when you are away from home. However, home insurance liability coverage does not provide coverage for automobile-related liability or liability related to business activity. Get the best home coverage and policy through our top providers today.
Answer Link