---
Our Top Pick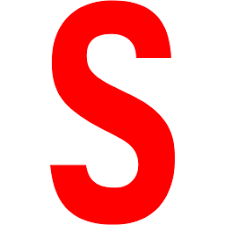 see how State Farm compares
Want to find the best coverage? Most of our readers prefer Lemonade for their home insurance needs.
Though Colorado has over 300 days of sunshine during any given year, it's one of the nation's leaders when it comes to natural disasters. Catastrophic claims in Colorado have reached their peak.
With wildfires, hailstorms, tornadoes, and snowstorms posing increasingly more risk, homeowner's insurance is not becoming more affordable any time soon.
These natural disasters have been especially devastating in recent years.
Best Homeowners Insurance in Colorado:
Severe and unpredictable weather makes Colorado home insurance slightly more expensive than the national average. However, prices vary greatly according to the county. Some areas in Colorado offer rates lower than the national average, while other areas are much more expensive.
Average Annual Premium in Colorado
Homeowner's insurance in Colorado averages at $1,325, higher than the national average. A recent increase in natural disasters, perhaps due to global warming, has caused an increase in insurance premiums. However, premiums will vary considerably, depending on your location and type of home. The amount of coverage also plays a role in determining the price of your premium.
Flood Insurance
Many homeowners don't realize that insurance policies rarely include flood insurance. The Federal Emergency Management Agency (FEMA) offers a National Flood Insurance Program (NFIP) available to renters and homeowners for around $1 a day. Through this federally supported program, homeowners can either insure the structure of the home, or the home including possessions.
For more information, visit the Colorado Department of Regulatory Agencies. Even if your home lies outside of the floodplain, it's highly recommended for all homeowners. About a quarter of all flood claims happen outside of the floodplain. However, if your home is located in a small, sanctioned community, of which there are 17 in Colorado, you may not have the option to join the NFIP.
Many smaller communities, often with less than 500 residents, have not yet joined the NFIP. Although many of these residents live in a flood zone, community governments often have trouble obtaining a statement of community support.
Without a community statement, small districts are unable to join the NFIP, limiting access to emergency disaster relief.
Best Homeowners Insurance in Colorado
Take a look at our list and get multiple quotes to find the lowest premium.
Best For
Customers who have existing policies with State Farm
Pros
Website provides helpful information
A nationwide network of over 18,000 agents
Bundling discounts
Cons
Premiums may be higher than some competitors
1. State Farm
With an A.M. Best rating of A++, State Farm has been serving highly satisfied customers since 1922. This company offers comprehensive solutions for every homeowner, as well as a variety of discount options.
State Farm offers a wide range of communication choices for excellent customer service. Homeowners can speak to representatives through the call center as well as online.
Customers can also make payments, file claims, and view policy information online. State Farm differs from other companies because:
The company offers home alert protection discounts. Premium discounts are available to homes with fire, burglar, smoke alarms and security systems.
Roofing discounts offer additional savings. Customers who install impact-resistant roof products may be eligible for special discounts.
Multiple line discounts are available to customers with multiple insurance policies.
Best For
Ratings, price and customization
Pros
Get coverage in as little as 90 seconds
Most claims paid in less than 3 minutes
Leftover premiums support charities you care about
Buried utilities and equipment failure endorsements available
Cons
Not yet available in all states
2. Lemonade
Leveraging insurtech to rewrite the traditional insurance model, Lemonade offers top-rated home insurance for the tech-savvy consumer.
Lemonade provides a top-rated homeowners insurance experience that's easy and hassle free. Award-winning customer service and digital, super-fast everything from just $25 a month.
Using the Lemonade app you can get insurance in 90 seconds. It takes about 3 minutes to get paid for a claim. Boasting simplicity and transparency, Lemonade takes a flat fee, pays claims quickly and donates what's leftover to causes close to your heart. It's like receiving and giving all in one.
Coverage includes things like theft (whether inside or outside your home), perils (fire, water damage, storm damage) and extra living expenses.

Best For
Members of the armed forces and their families
3. USAA
With an A.M. Best rating of A++, the USAA Insurance Group has the highest rating of any insurance company in Colorado. This company offers the optimal solution for current or retired members of the military.
USAA has been serving military families since 1922. With high standards in customer service, homeowners can expect quick and reliable service to repair and replace damaged property.
A convenient mobile app allows customers to upload claims without delay. This makes processing simple and reduces waiting times. USAA differs from other companies because:
USAA only serves members of the military.
Replacement cost coverage covers the actual value of your property, with no depreciation factor.

Best For
Diminishing Deductible Option
4. American Family
American Family Insurance has been serving customers for over 90 years. American Family's comprehensive website allows homeowners to view and file claims while accessing abundant resources.
Payments and account changes can also be made online and a representative can be reached 24 hours a day. American Family has an A+ rating from A.M. Best and takes pride in quality customer service. In addition to a 24-hour toll-free number, customers can speak with representatives through online chat.
The website also offers customers a search tool to find an agent directly in their area. American Family differs from other companies because:
The home purchase discount is available to homeowners who have purchased a home in the last three years, regardless of the age of the home itself.
By setting up an online auto-pay system, customers receive additional discounts.
The generation discount offers discounts to customers' children.
Best For
No Recent Claims
Pros
Ease of online service or through an agent
Clear claims process
Useful mobile app
Cons
Average customer satisfaction for claims
Optional coverage like yard and garden not available in every state
5. Allstate
Allstate has been insuring homeowners since 1931. Its Good Hands slogan is proof of its customer-oriented approach. This company has a reputation as an innovative leader in the insurance industry. Constantly seeking to improve communities throughout the nation, it's no wonder Allstate has an A.M. Best rating of A+.
Allstate offers excellent customer service, with all resources completely available online. An extensive website provides homeowners with all the tools, resources, and information they need to make informed decisions when it comes to protecting their home and personal property. Allstate differs from other companies because:
In addition to standard coverage, policies can be personalized to include a number of extras. This includes coverage for water backup, business property, identity theft restoration, electronic data recovery, musical instruments and sporting equipment.
The Claim RateGuard is an additional feature that customers can add to their policy. With this extra, customer's premiums won't increase in the event they file a claim.
Claim-free rewards offer customers discounts for every claim-free year.
Take Action
Many factors can contribute to the price of homeowner's insurance. These include Coloradans' proximity to a fire department, weather conditions in the area, crime rate, credit score, type of framing, and amount of desired coverage.
One last note: In addition to dangerous hailstorms and wildfires, homeowners in Colorado also need flood insurance. Since flood insurance isn't usually available through standard home insurance, it's necessary to sign up for a separate policy. This can be through the NFIP or another insurance provider.
Want to learn more about insurance? Check out Benzinga's guides to the best car insurance in Denver, the best boat insurance companies and the best health insurance companies.