---
Our Top Pick

see how Allstate compares
Want to find the best coverage? Most of our readers prefer Lemonade for their home insurance needs.
Although many people associate Alaska with cold, snowstorms, and unfavorable weather conditions, it's actually not the whole story. Of course, the exact location of your home and any nearby natural dangers will affect the price of home insurance premium rates, but overall, finding the best homeowners insurance Alaska isn't too hard. That's because Alaskans' home insurance rates are just below the national average due to fewer burglary claims and the absence of natural disasters such as tornadoes.
Read more about Benzinga's choices for the best AK home insurance.
Get an Instant Home Insurance Quote
Tip: compare 2-3 companies
The Best Homeowners Insurance in Alaska
Average Annual Premium in Alaska
The average annual premium for homeowners in Alaska is $1,008. Premiums can vary depending on location and hazards in the area. So, whether you're living in Anchorage, Juneau, Fairbanks, or elsewhere, the rate will change. Rates also vary considerably according to the insurance provider and the amount of coverage, so it's best to compare rates.
Finding the Best Premium for Your Home
In addition to the location of your home, many other factors come into play when it comes to determining your annual premium rate. homeowners insurance prices vary according to the company, and include some of the following factors:
Age of the home. Older homes are usually more expensive to replace and can also have issues with outdated electricity, plumbing, and heating. New homes often receive a discount from insurance companies, as well as homes that have recently undergone upgrades. Homeowners may receive discounts for installing new electric and heating systems or upgrading to green materials.
Home safety. Homes with burglar alarms, smoke detectors, and other safety features usually receive discounts on homeowners insurance. There are also discounts for non-smokers. Homes in close proximity to fire stations or fire hydrants will also have lower premium rates.
Credit and Insurance Score. Insurance companies consider your credit score, amount of outstanding debt and overall financial status to calculate your insurance score. This is a special number insurance companies use to estimate the cost of your annual premium. Homeowners with good credit scores can expect to pay lower annual rates.
Amount of deductible. A higher deductible means lower annual rates. However, it's worth considering the risks, should a disaster occur. Choosing a very high deductible could just defeat the purpose of homeowners insurance completely. On the other hand, small increases in deductibles can make a huge difference when it comes to annual rates.
Type of construction. Frame homes are typically more expensive to insure than brick homes. Frame and wooden homes usually experience more damage from fire and other disasters than brick constructions. These are often older homes since newer homes are built according to modern fire codes.
Weather. The weather in Alaska can vary greatly depending on your location. Although there is almost no danger from tornadoes or hurricanes, there are other present dangers. Areas prone to earthquakes, landslides and snowstorms will have higher premiums than areas better protected from unfavorable weather. Alaska has some of the highest earthquake activity compared to any other state, making them one of the most imminent risks.
Inclement Weather in Alaska
Alaska may have little to no chance of experiencing hurricanes and tornadoes. However, natural disasters still represent a real threat. Wildfires, landslides, flooding, earthquakes and volcanic eruptions can cause incredible damage to homes. Consider the following:
Seward Highway avalanches (2000): One of the worst avalanches in history closed access between the Kenai Peninsula and Anchorage, leaving thousands without electricity and causing $16 million in damages.
Mount Redoubt volcano eruption (2009): The worst eruption in Alaskan history brought about millions of dollars of damage due to flash flooding of the Drift River.
Sockeye and Funny River fires (2014): The second largest wildfire season in the history of the state went on for weeks after a dry weather spell. These fires caused damage to over 200,000 acres of land.
The most frequent home insurance claims are due to damage from water, theft, vandalism, hail, wind, fire, and debris removal. Although natural disasters occur less often than other regions of the nation, there are still many threats that can strike without warning.
Flood Insurance
Flooding is a predominant threat to homeowners in Alaska. All homes located near a body of water face the possibility of flood damage. Many homeowners within floodplains are required by law to purchase flood insurance. However, melting snow, landslides, and even volcanic eruptions can lead to flooding in otherwise low-risk areas. For these reasons, homeowners in all areas of Alaska should consider flood insurance.
Flood insurance is not included as part of standard homeowners insurance. However, the National Flood Insurance Program (NFIP) offers homeowners an affordable option. This program is available through the federal government and can often be purchased through your home insurance provider. Thirty-two of Alaska's cities participate in the NFIP, offering homeowners additional protection through the use of flood maps.
With over 10,000 acres of floodplain, the city of Anchorage is particularly susceptible to flooding. With multiple rivers and streams, residents can expect seasonal flooding. Melting snow from the mountains and the city's proximity to the coast increase flood risks. Flood insurance in this municipality is an absolute must for homeowners.
Earthquake Insurance
With more earthquakes than any other state in the country, Alaska is one of the most seismically active regions in the world. This makes earthquake insurance an important consideration when shopping for homeowners insurance. The following facts are true for Alaska:
Alaska has an average of 12,000 earthquakes each year.
Every 13 years, an earthquake occurs with a magnitude of 8.0 or more on the Richter scale.
The most devastating earthquake happened in 1964 when an earthquake measuring 9.2 on the Richter scale struck southern Alaska.
Risks for Alaska Homeowners
The frequency of earthquakes is due to the fact that Alaska is geographically located on two tectonic plates. These plates continue to move and cause unpredictable earthquakes. With the constant threats from mother nature, it may be wise to consider an additional earthquake policy.
Older homes are more susceptible to damage. Even small earthquakes can cause immense problems. Brick homes can easily suffer foundation cracks and pose life-threatening risks. Most modern constructions have been built with earthquake precautions in mind. However, there are still many homes that haven't been updated.
Many high-risk areas still have large inconsistencies in protective mitigation measures. Alaska has the nation's second-largest average annual earthquake-loss ratio, according to the Federal Emergency Management Agency (FEMA).
Choosing the best earthquake insurance. Most homeowners insurance policies don't cover earthquake damage. This policy is normally sold separately. Earthquake insurance covers the costs of foundation cracks, debris removal, and other structural damage. However, standard homeowners insurance may cover fire and water damage caused by an earthquake. The following factors should be considered when choosing earthquake insurance:
Coverage limits. Insurance companies usually have limits of coverage, which is the largest payout amount for insured personal property. Electronics and other items may have sublimits.
Dwelling coverage limits. Homeowners should consider insurance that covers more than the loan value of their home. Should an earthquake destroy your home, you may only receive enough money from the insurance company to pay off your mortgage. Include enough coverage to rebuild your home as well, especially in southern Alaska.
Deductibles. Earthquake deductibles typically range from 10 to 20 percent of the coverage limit. Homeowners will have to pay an amount ranging from the deductible, up to the coverage limit.
Earthquake coverage is offered by most home insurance companies and hundreds of insurance companies throughout the state. However, only about ten percent of Alaskan homeowners currently have earthquake insurance. In addition to home and flood insurance, earthquake coverage is highly valuable in securing the future of your home and property.
Best Homeowners Insurance Companies in Alaska
All Alaska insurance companies offer standard homeowners insurance plans as well as additional policies. It's necessary to consider your needs, those of your family, and your home in order to find the optimal policy.
Best For
Customers who have existing policies with State Farm
Pros
Website provides helpful information
A nationwide network of over 18,000 agents
Bundling discounts
Cons
Premiums may be higher than some competitors
State Farm
State Farm has the largest claims network in the nation and the largest share of the Alaskan homeowners insurance market. Serving customers since 1922, this company has an A.M. Best rating of A++. With an extensive online resource center and convenient apps, this company goes above and beyond standard customer service.
The company also offers additional coverage, including flood insurance, identity theft restoration, and home business insurance.
State Farm differs from other companies:
Its HomeIndex App allows customers to keep an inventory of insured property.
The Home Alert Protection discount is available for homeowners with fire alarms, security systems, and smoke detectors.
Homeowners with approved impact-resistant roofing materials may be eligible for extra discounts.
Check out Benzinga's State Farm Life Insurance Review.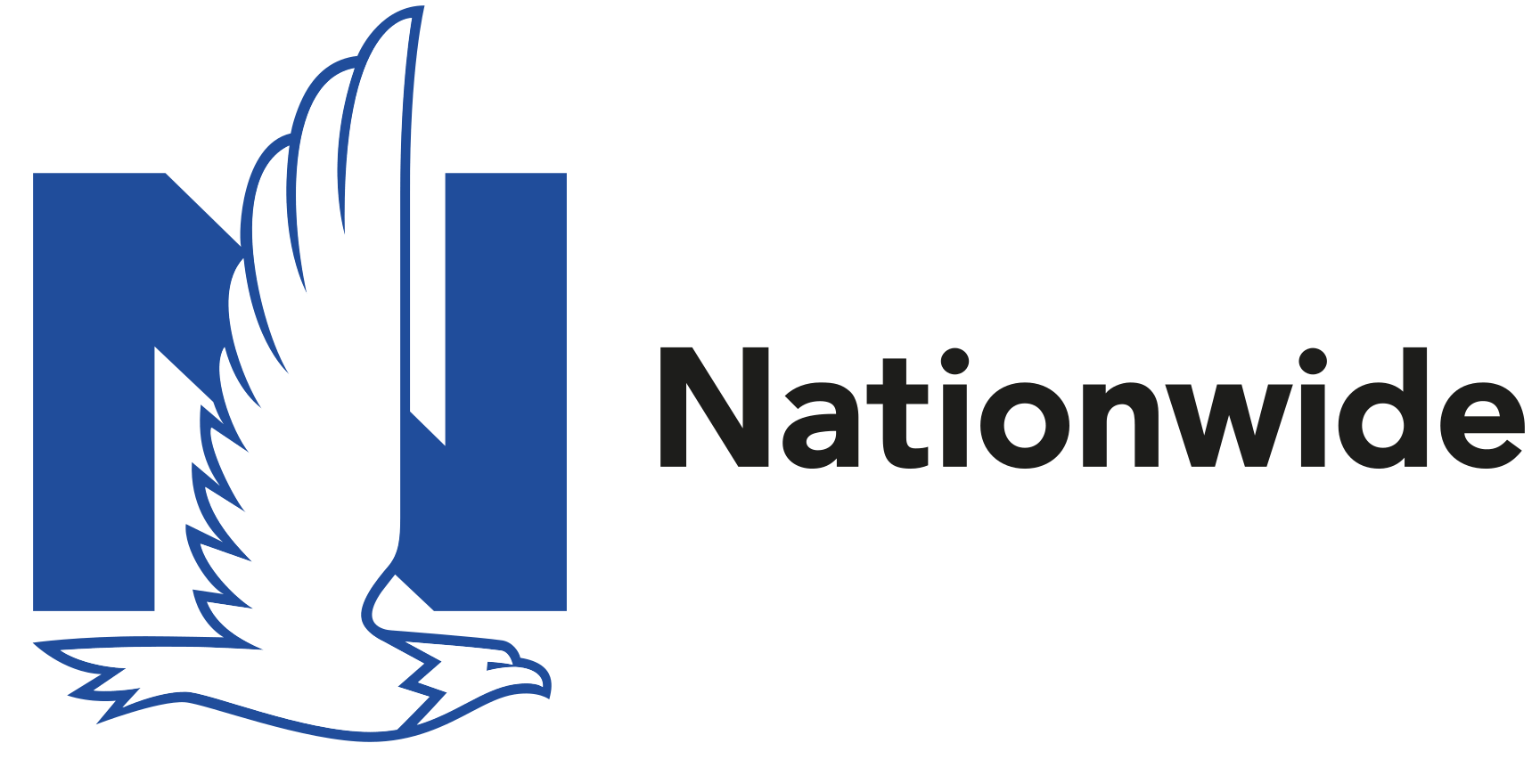 Best For
Customizable policies
Pros
Instant quote tool allows you to see prices quickly
Loss-of-use and credit protections included on standard policies
Offers a range of insurance products for bundling discounts
Cons
Confusing customer contact system
Pricing higher than average in some areas
Nationwide
This company has been protecting homeowners since 1925. With an A.M. Best rating of A+, it's no wonder that Nationwide ranks as one of the top insurance companies in the nation. Standard dwelling policies, as well as additional coverage, can be customized to meet individual customer needs.
Customers can expect quick and efficient service when it comes to reporting claims and handling damages. A 24/7 claims number gets customers immediate help as soon as disaster strikes.
Nationwide differs from other companies because:
The Nationwide on Your Side review gives customers the chance to annually review and change coverage.
A higher than average discount of 20% is available to customers with multiple policies.
Homeowners over the age of 60 save extra.
Best For
No Recent Claims
Pros
Ease of online service or through an agent
Clear claims process
Useful mobile app
Cons
Average customer satisfaction for claims
Optional coverage like yard and garden not available in every state
Allstate
Since 1931, Allstate has been serving customers while maintaining a reputation as innovative industry leaders. This company has an A.M. Best rating of A+ and customizable policies to suit every homeowner. Allstate offers Alaskan homeowners competitive discounts and the best home premium rates. At the same time, customers have access to abundant online resources.
Allstate's online interactive tools help homeowners stay safe, organized, and up-to-date on home safety issues. Compared to the competition, Allstate's customer service tools can't be beaten.
Allstate differs from other companies:
The RateGuard protects customers' premiums from going up due to filing a claim. With this extra policy, your rates are guaranteed to stay consistent, regardless of your claims.
Customer rewards are available to homeowners who stay claims-free for an entire year.
Extra protection policies cover all your valuables, from sporting equipment to electronic data recovery, and everything in between.
Check out Benzinga's Allstate Home Insurance Review.
Best For
Those who own investment properties
Pros
Prepackaged options that make buying easy
Other lines of insurance available
Above-average claims service and accepts prior claims
Accepts rural properties
Cons
Below-average customer service ratings
Must buy coverage through an agent
Farmers
Farmers has been serving homeowners across the nation since 1928. Farmers is one of the largest home insurance providers in the country and has an A.M. Best rating of A. This company is owned by policyholders and managed under a board of directors, setting it apart from the competition.
Like much of its competition, Farmers allows homeowners to create a customized policy with additional extras. There's also special insurance available for seasonal and vacation properties.
Farmers differs from other companies because:
Its Risk Assessment calculator keeps premiums low.
Discounts are available for new homes built within the past 12 years.
Extra coverage is available for personal possessions and documents. The Identity Management Service covers loss of important documents. A Contents Replacement Cost policy insures possessions at their new value.
Take Action
Alaska is typically free from hurricane and tornado threats; however, a number of natural disasters are still present. Hail, wind, ice, wildfires and earthquakes can cause horrendous damage at any time. In addition, flooding is an ever-present danger, especially within the floodplain. Melting mountain snow can cause severe flooding, while countless rivers and streams provide ample opportunities for floods.
Many factors contribute to the price of your annual home insurance premiums. Some of these include your insurance and credit score, the age of your home, type of construction, the amount of your deductible, local weather dangers, and home safety precautions.
Flood insurance can often be purchased through your insurance provider, or directly with the National Flood Insurance Program. Homeowners should be aware that some smaller regions may not yet participate in the NFIP. In this case, homeowners will have to seek out private coverage.
Frequently Asked Questions
1) Q: If my home is destroyed due to fire or weather, how long will it take for my insurance claim to be settled and my home to be repaired?
From start to finish, the process could take anywhere from 12 to 24 months. The variables that play the largest role are the size of the loss and the insurance company you choose. Check her for the cheapest homeowners insurance quote.
Answer Link
2) Q: What can I do to ensure that my home is properly covered?
The most important thing you can do is have a conversation with your agent or carrier to be sure you have the right amount of coverage. Avoid putting just the minimum coverage on your home: Remember, if your home is destroyed, you need to have enough coverage to rebuild the entire home, so you'll want to insure it for more than just the market value. Also, notify your insurer of renovations or changes that you make to your home — and don't forget to check to be sure you have enough liability coverage. Get the best quote today from our top providers.
Answer Link
3) Q: What does home insurance cover?
Most modern home insurance policies cover your home for nearly all risks. However, every policy has exclusions, among which you'll find things like neglect, wear and tear, and ordinance or law. Land movement, including earthquakes, and floods are excluded as well but can be insured with a separate policy. Personal property and liability coverage is also part of most home insurance policies. Get the best policy quote here.
Answer Link