Jump straight to Webull! Get real-time market data, analysis tools and $0 commissions.
Healthcare spending in 2018 was $3.6 trillion — that's $11,172 per person — in the U.S. Healthcare is among the largest, most complex sectors in the country, and these company stocks can be a valuable addition to your financial portfolio.
Here's a guide to growing your wealth by investing in healthcare companies on the stock market.
If you're an active day trader, you can also check out the daily updates on stocks under $5.
Overview: Healthcare Stocks
The healthcare sector includes a broad range of companies like hospitals, pharmaceuticals, insurance agencies and medical equipment manufacturers. Most of these services are in operation 24/7, so healthcare stocks can expose your portfolio to industries that operate throughout the year, uninterrupted.
Medical companies have stepped up research and development to find a vaccine in response to the pandemic. While major industries like banking, airlines and oil have been dumped by investors, several healthcare stocks have gained billions in capital to manufacture virus testing kits, personal protective equipment and ventilators to be distributed to hard-hit countries around the globe.
Due to these contributing factors, the S&P 500 healthcare sector rose by 9.5% in April 2020. It is currently on an upswing.
Best Online Brokers for Healthcare Stocks
You can track and trade the top healthcare stocks on major stock exchanges with an online broker. These innovative online platforms equip you with powerful tools to elevate your trading experience. If you are new to investing, we suggest browsing through these stocks under $20.
Take a look at these online brokers to get started.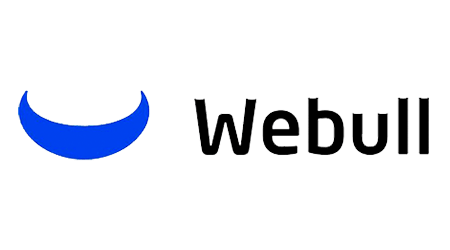 Best For
Intermediate Traders and Investors
Best For
Intermediate Traders and Investors
1 Minute Review
Webull, founded in 2017, is a mobile app-based brokerage that features commission-free stock and exchange-traded fund (ETF) trading. It's regulated by the Securities and Exchange Commission (SEC) and the Financial Industry Regulatory Authority (FINRA).
Webull offers active traders technical indicators, economic calendars, ratings from research agencies, margin trading and short-selling. Webull's trading platform is designed for intermediate and experienced traders, although beginning traders can also benefit.
Webull is widely considered one of the best Robinhood alternatives.
Best For
Active traders
Intermediate traders
Advanced traders
Pros
Commission-free trading in over 5,000 different stocks and ETFs
No account maintenance fees or software platform fees
No charges to open and maintain an account
Leverage of 4:1 on margin trades made the same day and leverage of 2:1 on trades held overnight
Intuitive trading platform with technical and fundamental analysis tools
Cons
Does not support trading in mutual funds, bonds or OTC stocks

1 Minute Review
Robinhood is the broker for traders who want a simple, easy-to-understand layout without all the bells and whistles other brokers offer. Though its trading options and account types are limited, even an absolute beginner can quickly master Robinhood's intuitive and streamlined platform. On the other hand, more advanced traders might be frustrated by Robinhood's lack of technical analysis tools, a feature that's now nearly universal across other platforms.
Best For
Beginner traders
Mobile traders
Pros
Streamlined, easy-to-understand interface
Mobile app with full capabilities
Can buy and sell cryptocurrency
Cons
Almost no trading analysis tools available
Only taxable brokerage accounts available
No option to open a retirement account
No access to mutual funds, forex or futures trading
Limited customer service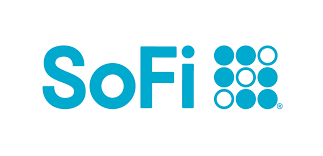 Features to Look for in Healthcare Stocks
Earnings per share: The earnings per share (EPS) of each stock is a good indication of the company's profitability. EPS is calculated by taking the net income of the company and divided by the total number of its outstanding shares. A higher EPS means you stand to gain that much more from your investment.
Yearly revenue: Companies generally publish reported earnings and revenue at the end of each quarter and at the end of the fiscal year. Compare the yearly revenue generated by each stock to assess its growth and potential returns.
Medical innovations: Healthcare companies constantly research and develop new and improved ways to provide all types of care. Seek out information about medical breakthroughs that distinguish a healthcare company from its competitors before you invest.
Fortify Your Financial Health
Healthcare companies like hospitals and pharmaceuticals always operate in full swing. These stocks are not subjected to business cycles and can shield your assets when your other investments are going through a rough patch.
Looking for healthcare stocks by price? Check out the pages below.
Looking at stocks by industry? Review our other guides.
Don't know where to start? Find a broker using Benzinga's best brokerage guide.
Turn to Webull
0 Commissions and no deposit minimums. Everyone gets smart tools for smart investing. Webull supports full extended hours trading, which includes full pre-market (4:00 AM - 9:30 AM ET) and after hours (4:00 PM - 8:00 PM ET) sessions. Webull Financial LLC is registered with and regulated by the Securities and Exchange Commission (SEC) and the Financial Industry Regulatory Authority (FINRA). It is also a member of the SIPC, which protects (up to $500,000, which includes a $250,000 limit for cash) against the loss of cash and securities held by a customer at a financially-troubled SIPC-member brokerage firm.