Want to jump straight to health insurance quotes? Compare here and find the cheapest premium with the best coverage.
Health insurance helps keep your health costs under control, and Mississippi residents have lots of options. Benzinga has broken down a list of the best health insurance companies in Mississippi so you can hand-select the best health insurance for you.
Get Health Insurance in Mississippi
Tip: compare 2-3 companies
The Best Health Insurance in Mississippi:
What is Health Insurance?
Health insurance is an agreement between you and an insurance company. You agree to pay for the policy and typically have to pay some out-of-pocket costs. In return, the insurance company pays the costs of your medical care. You can use health insurance for preventive care and emergency care.
Average Cost of Health Insurance in Mississippi
Health insurance companies don't offer every person the same rate. They decide your rate based on factors such as:
Age: Health insurance is more expensive the older you get.
Location: Health insurance is localized and each market varies. For example, you might find more affordable health insurance if you live in a city than in rural areas. This is because there are more people in a city, so there's more competition between insurers, which drives down costs.
Tobacco use. People who use tobacco may have higher premiums than those who don't.
Plan type: Individual health plans cost less than family plans. This is because family plans may cover several people.
Many people get health insurance through their employers, which covers some of the cost of health insurance. Researchers found that the average cost of employer health insurance in Mississippi was $1,365 per year for individual coverage and $5,680 per year for family coverage.
Discount plans are typically not available for health insurance. In fact, if you see a discount plan, take the time to research it because it might be a scam. Start with employer-sponsored plans to find the lowest rates. Insurance through an employer is often cheaper than buying it on your own. Some insurance companies may offer discounts for participating in wellness plans or use telemedicine instead of going to a doctor's office. Research your plan options carefully to find the best plan for you.
Types of Health Coverage
The first step to get health insurance is to decide what type of plan you need. You'll find several types of health insurance plans to choose from. Health plan types include:
HMO: A health maintenance organization (HMO) is the strictest type of plan. You're typically required to see your primary care provider before you get a referral. These plans have a network of providers. If you see a provider outside the network, it costs significantly more.
PPO: A preferred provider organization (PPO) has a network. You'll pay less if you stay in network, but you can see outsider providers as well. You don't need a referral to see a specialist.
EPO: An exclusive provider organization (EPO) has a network. You'll pay more to see providers outside the network — just as you would with an HMO. You don't need to get a referral to see a specialist.
POS: A point-of-service (POS) plan allows you to see out-of-network providers if you get a referral. It may cost more to see providers outside of your network.
HDHP: A high-deductible health plan (HDHP) can be any of the plan types above. What sets it apart is that it has a high deductible. This means you pay a lot out of pocket before the plan benefits kick in. You can typically get a health savings account (HSA) to go with this plan. An HSA is a tax-favored savings account you can use to cover medical costs.
Medicare supplements: A Medicare supplement plan (also known as a Medigap plan) helps cover Medicare's out-of-pocket costs. Typically, Medicare pays first, and then the Medicare supplement pays the costs that are left. You may still have out-of-pocket costs with a Medicare supplement.
You may qualify for their state Medicaid program if you have a low income. These programs also provide coverage for children. If you have a limited income, you may want to apply for Medicaid before you apply for other health insurance plans.
What Does Health Insurance Cover?
Health insurance covers health care costs that you need. This means regular check-ups as well as covering emergencies. Coverage typically includes:
Preventive care: This includes annual check-ups and lab work to make sure you are healthy. Screening for common health conditions such as high blood pressure, depression and diabetes is also a part of preventive care.
Emergency services: Insurance plans are usually more flexible when they cover out-of-network services. Emergency services cover care in an emergency room.
Hospitalization: Hospitalization coverage covers medically necessary surgeries and other situations that require in-patient care.
Maternity care: Insurance usually covers prenatal visits, delivery and care for newborns.
Pediatric care: This includes regular check-ups and screenings. Many plans also cover dental and vision care for children.
Mental health services: Insurance may cover counseling, seeing a psychiatrist and inpatient care to treat mental health conditions.
Rehabilitation: Rehabilitation may include physical therapy, devices to help with walking, wheelchairs and other equipment to manage health conditions.
Prescriptions: Most plans cover medically necessary prescriptions. Plans usually provide more coverage for generic medications and limit coverage for brand-name medications.
A plan purchased through the Mississippi health insurance marketplace must include all of these types of coverage. If you purchase a plan on your own, it will likely include coverage for these types of care, but be sure to confirm before you enroll.
What Does Health Insurance not Cover?
Health insurance doesn't cover everything. Here are some services that are usually not covered by health insurance:
Elective cosmetic surgery: Health insurance plans typically don't cover cosmetic surgery that isn't medically necessary. Cosmetic surgery related to a medical condition may be covered. For example, insurance may cover reconstructive surgery after a mastectomy.
Dental care: Dental care for adults usually isn't covered by health insurance. You may be able to purchase a separate dental plan.
Vision care: Routine vision care also isn't covered by health insurance. Surgeries and care related to eye conditions, such as cataracts or glaucoma, may be covered. You may also be able to purchase vision insurance to help cover exams, glasses and contacts.
Hearing aids: Most health insurance plans don't cover hearing aids and exams for fitting hearing aids.
Alternative health care: Coverage for alternative therapies like acupuncture and massage varies widely. Medicare doesn't cover acupuncture or massage therapy, for example.
Check potential health insurance plans to see what's covered and what's not. If you're unsure, contact the insurance company to find out whether a service or prescription you need is covered.
Best Health Insurance Providers in Mississippi
It's best to look at multiple plans before you choose a health insurance provider. Here's Benzinga's roundup of the 4 best health insurance plans in Mississippi.
# of Healthcare Providers
Depends on your location
Pros
Some plans offer vision and adult dental insurance coverage
Perks program to help save on healthy living
Low monthly premiums
Cons
Only available in some states
Poor customer service reputation
Disclosure
Coverage not available in every area
1. Ambetter
Ambetter offers dozens of health plans at various price points, including $0 deductible plans — benefits kick in right away. These plans usually have a higher monthly premium.
Ambetter also offers telemedicine, which means you can talk to a provider by phone or video call. You can also earn money toward your plan costs by engaging in healthy activities with its rewards program. 
Best For
Preventative care
Pros
3 to 4 tiers of health insurance plans
Competitive quotes
Focus on wellness
Cons
Customer service could be better
Not available in all states
2. Molina Healthcare
Molina Healthcare offers 17 plans to Mississippi residents.
Many of these plans have low copays for primary care visits. You can also choose from a range of deductibles and out-of-pocket maximums.
Molina Healthcare also offers plans with vision coverage. You can easily manage your Molina Healthcare account online. 
# of Healthcare Providers
28k+
Pros
Coverage in all 50 states and outside the country
Covers both generic and brand-name drugs
Wide network of doctors, hospitals and specialists
Cons
Plans offered through regional companies, meaning you must look to your regional company for specific policies
Main customer service helpline may be difficult to reach
3. BlueCross BlueShield of Mississippi
BlueCross BlueShield of Mississippi offers an innovative app that simplifies managing your health care. You can choose from 6 different PPO plans, which gives you the freedom to see a specialist without a referral.
Plan deductibles vary, so you can choose the one you're comfortable with. All plans also offer preventive care benefits before you meet the deductible.
BlueCross BlueShield also offers educational resources on its website to help you improve your health. 
Best For
Medicare Advantage Plans
Pros
Medicare Parts A + B and Medigap plans available
6% discount if you enroll online
Shop plans by ZIP code
Cons
Discount not available CA, CT and OH
4. Humana
If you're on Medicare, Humana is worth a look. Humana offers Medicare Advantage plans, which help cover medical costs in coordination with Medicare. It also offers Medicare Part D prescription plans, which work with Medicare on its own or with a Medicare supplement.
Humana has a range of Medicare Advantage plans, some of which have a $0 monthly premium. Humana also includes fitness club memberships, help with over-the-counter drugs and supplies and transportation to appointments in its coverage.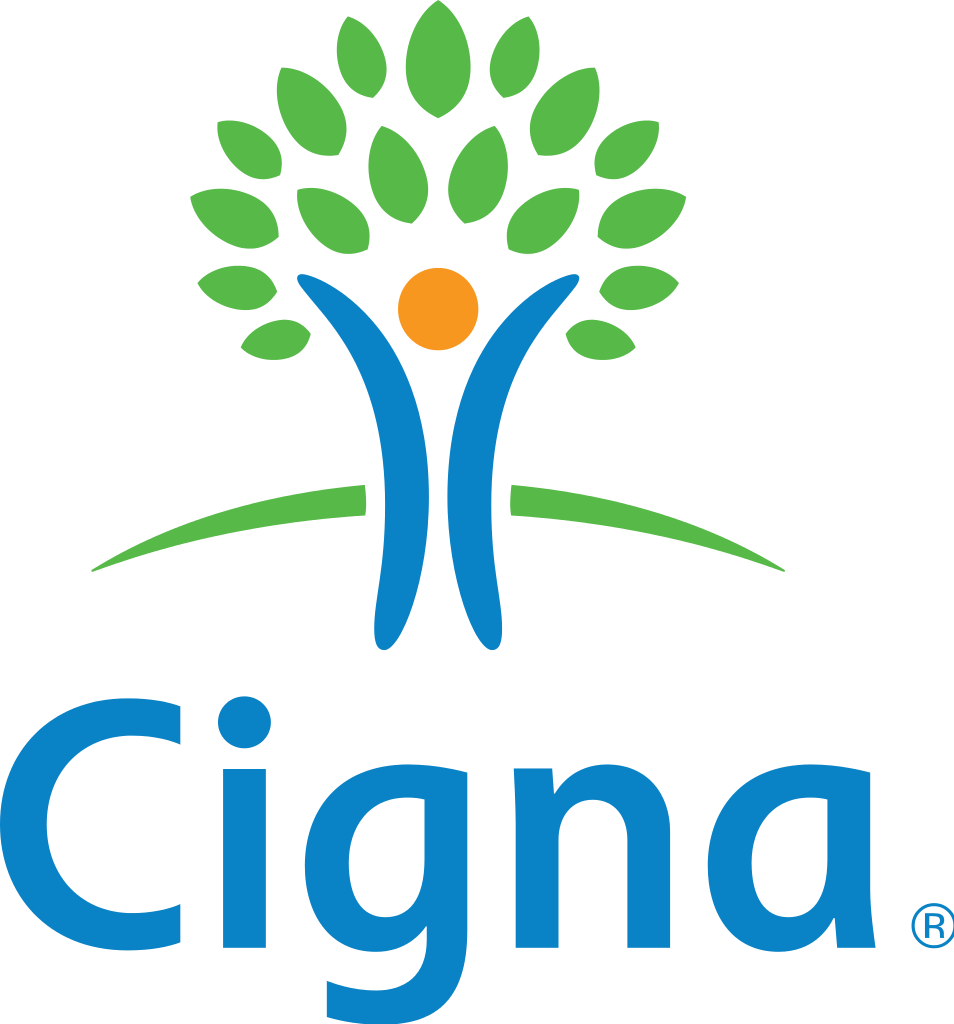 Best For
Easy access to benefits
Pros
Home delivery for prescriptions
Health management mobile apps
Easy ID card replacement
Cons
Can have high deductibles
5. Cigna
Cigna is also an excellent choice for Medicare recipients. It offers a range of Medicare Advantage plans, all of which have a low monthly premium.
Cigna offers additional benefits to members such as fitness programs and health coaching. Cigna takes a team-based approach to care and ensures that your health care providers are all on the same page. 
Choose a Mississippi Health Insurance Plan
Take the time to review your plan options carefully. The monthly premium only tells part of the story. Many plans with low monthly premiums have high deductibles. This means that you need to pay a lot out of pocket before your benefits kick in. You should also look at the copays and coinsurance.
A copay is a set amount you pay per visit. You might have a $20 per visit copay to see your primary care doctor. Coinsurance is a percentage that you pay for health care services after you meet your deductible. You might pay 20% for durable medical equipment. 
Keep all of these factors in mind when you choose a plan. If you don't have a lot of savings, you may want to choose a plan with a slightly higher premium but lower out-of-pocket costs. You can also set aside a little extra when you can to help with these costs down the road.