Did you know most of our readers choose The Hartford for their professional and business insurance needs?
Want to protect against overall business risk? Consider looking into general liability insurance. We know there are a lot of choices out there, so we've narrowed the field for you to create a list of good prospective insurers for your individual business needs.
Quick Look – Best General Liability Insurance Coverage
Best General Liability Insurance Companies
Read our reviews for the best general liability insurance providers to learn more about where to get the best commercial coverage.
1. The Hartford
The Hartford services industries including the legal profession, consultants and other professionals, accountants and tax preparers, home inspectors, technology professionals, real estate professionals and others.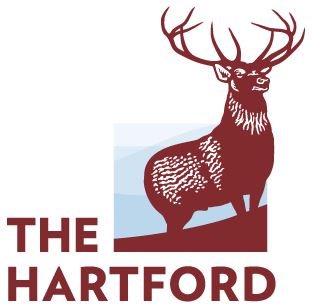 1 Minute Review
The Hartford is a leader in casualty and property insurance. It brings more than 200 years of experience in developing and providing insurance products. The company uses a quote-based pricing scheme to offer insurance in 2 main segments: commercial and personal lines. 
Its commercial segment serves over 1 million small businesses. The personal segment offers only nationally-endorsed home and auto insurance through the AARP® Insurance Program. The Hartford sells its products mainly through a network of independent brokers and agents. 
The company is also a 12-time honoree for the world's most ethical companies according to The Ethisphere Institute. It delivers the name recognition and reputation of an experienced insurance carrier.
Best For
Those looking for an experienced insurance provider
Multiple coverage options with 1 carrier
Pros
More than 200 years of insurance experience
Provides online quotes
Has a solid financial rating
Offers a wide range of commercial insurance products
Cons
Pricing is entirely quote-based
2. Liberty Mutual
Liberty Mutual offers full general liability insurance protection for businesses of all stripes, whether you are a small firm or a major multinational corporation. Not only do you get coverage for lawsuits including bodily injury, property damage, personal injury and advertising injury, but you get access to the Data Insure cyber-liability suite of products from Liberty international underwriters. This coverage helps protect you against hacking, data breaches and privacy violations.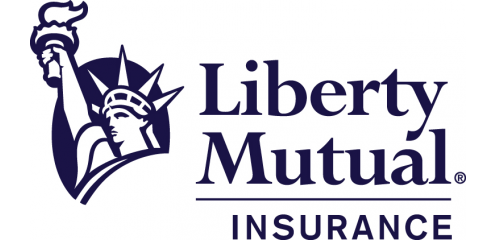 1 Minute Review
Business owners who are looking for a wide range of coverage options are likely to find everything they need through Liberty Mutual. From worker's compensation coverage to protections against acts of terrorism, there are very few coverages that Liberty Mutual isn't able to offer. While you might pay a bit more for your coverage with Liberty Mutual than you would with a smaller insurance provider, you might appreciate the company's wide range of local branches and easy-to-operate mobile offering.
Best For
Any type of company that needs specialized protections
Companies that need multiple coverages
Companies looking for help customizing their policy
Pros
Massive list of coverages and coverage options
Top-quality customer service
Ability to work with independent agent
Cons
Premiums may be more costly
3. Thimble
Thimble provides flexible small business insurance. You can buy liability insurance policies by the month, the day or even by the hour. Even better, you can apply in under 60 seconds. Choose from general liability, professional liability or drone insurance. Thimble got its start as Verifly Drone Insurance, and you can still purchase drone insurance through the Verifly app. 
Thimble is also rolling out event insurance. This is a type of liability coverage for those who are organizing a special event or participating in one as a vendor or exhibitor. It includes coverage for bodily injury and property damage to a 3rd party and coverage for legal fees and damages related to alcohol consumption for BYOB or open bar events. If you're selling alcohol, you can add retail liquor to your policy. 

get started
securely through Thimble Business Insurance's website
1 Minute Review
It's not often that you see something new in the insurance space but Thimble has come up with something unique — flexible small business insurance. You can buy liability insurance policies by the month, the day or even by the hour. Even better, you can apply in under 60 seconds. In this Thimble review, we'll dive into how it works and how it can benefit your business. 
Best For
Handymen, landscapers and contractors
Self-employed individuals
Seasonal business owners
Freelancers who do multiple types of work
Pros
Flexible general liability and professional liability policy options
Fast application process
Ability to pause monthly coverage
High-quality mobile apps
4. Next
We believe that Next's simple, straightforward approach is helpful to those who are trying to figure out what needs coverage and how best to handle it. The website is easy to navigate and to understand, and you can find your answers in minutes regardless of the question.
Next insures a wide variety of professions, including architecture and engineering, beauty, commercial maintenance, consulting, fitness, health, home services, marketing, property and therapy. Even if your own profession does not fall under one of these categories, Next can still help you get the coverage you need when you need it.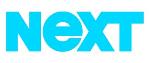 get started
securely through Next Business Insurance's website
1 Minute Review
NEXT is a business insurance provider dedicated to helping small business owners find affordable, customized policies that fit the unique risks of their industry. NEXT offers a complete suite of the most common business insurance protections that you might need, and you can apply for a policy entirely online.
Getting insurance through NEXT takes less than 10 minutes — simply choose your business type, answer a few questions about your experience and history and purchase coverage. You can adjust your policies and coverage limits to balance cost and protections with just a few clicks. 
Though NEXT's 100% online model might not be right for everyone, it can be a strong contender for digital natives in search of affordable insurance. 
Best For
Small business owners looking for quick, affordable coverage available online
Pros
Apply for a policy in as little as 10 minutes
Policies customized to industry type and need
Discounts available on bundled policies
Cons
No option for paper policy application
May need to connect with a representative if your occupation isn't listed
5. B2Z
B2Z is a digitally-native solution that offers insurance plans explained in plain language, an easy application, digital quotes, and mobile claims. These services and their on-the-go access to Customer Experience advocates and policy documents delivered on a mobile device set B2Z apart from traditional insurance companies.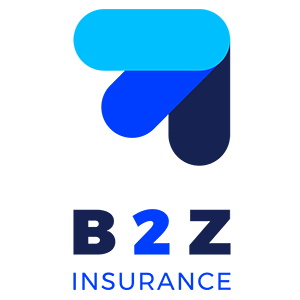 Disclosure: B2Z is available in the following states: Arizona, Colorado, Georgia, Idaho, Illinois, Indiana, lowa, Kansas, Kentucky, Michigan, Minnesota, Missouri, Montana, Nebraska, Nevada, North Carolina, Oregon, Pennsylvania, Tennessee, Texas, Utah, Virginia, Washington, Wisconsin.
1 Minute Review
Tired of buying insurance for your small business the old-fashioned way? Forget about waiting around for that insurance agent to call you back. Now, B2Z has launched a full suite of insurance policies, including cyber insurance, workers' compensation, professional liability and business owner's policies (BOP). The B2Z platform uses AI to create personalized coverage just for you—all in as little as 5 minutes.
B2Z offers small business insurance in a language everyone understands. Easy applications, mobile claims and digital quotes are just a few of the ways B2Z makes buying insurance for your business fast and easy. Affordable, too.
Best For
One-Stop-Shop Coverage
Shopping Online
Hassle-Free Cancelation for Old Policy
Pros
User-friendly online portal
Multiple products
Digitally-based
AI-driven
Data sourcing
Cons
No phone call needed
No brick and mortar
Too fast-paced for some
What is General Liability Insurance?
General liability is a type of coverage for businesses that offers protection against claims for which you and your company could otherwise be found directly liable for. This type of insurance usually offers protection against things like bodily injuries or property damage that occur while on your business property or as a result of your product.
What Does General Liability Insurance Cover?
Regardless of your type of business, you likely have a need for general liability insurance. This covers property damage as well as bodily injury and is also referred to as business liability insurance.
Specifically, these policies offer coverage for the following expenses associated with risk:
Medical expenses
Legal fees
Your expenses should you be held liable for damages to your employer's property
Advertising injury
Damage to your premises
General liability insurance does not cover:
Car accidents
Quality of workmanship
Punitive damages (in most states)
Employee injuries
Professional errors
Intentional damage
How Much is General Liability Insurance?
According to the U.S. Chamber of Commerce, general liability insurance averages less than $800 annually in most cases, with less than 15% of small businesses paying in excess of $1,000 annually.
Discounts are available with multiple policies and other individual factors. Don't be afraid to ask what discounts and bundling are available for your business.
Who Needs General Liability Insurance?
You may be wondering if you need general liability insurance. In a nutshell, it is crucial for contractors and small-business owners to protect themselves and their assets by obtaining coverage. Keep in mind that it only takes one incident to bring about a lawsuit that could irrevocably damage what's taken you so long to build.
Regardless of your type of business, you likely have a need for this type of coverage. Also, you may find that clients or managers might want you to carry a given amount of coverage as a condition of employment.
How to Compare General Liability Insurance
When you're buying this type of insurance, make sure you understand the difference between the 2 types of policies: claims-made and occurrence. The former covers a specific period of time, including claims made during that period even if the inciting event didn't take place then. Occurrence is more strict and does not cover claim events that took place prior to the policy being in force.
You may also choose to supplement your general policy with other coverage. One type addresses financial-reporting mistakes and omission plus protection against damages made by company officials. Another is employment practices liability coverage, which addresses claims of wrongful termination, discrimination and sexual harassment. 
How Can I Get the Best General Liability Insurance Available?
We've pulled together the best providers in the industry for your consideration. Before you do that, though, make sure that you have the right documentation in hand, including all pertinent business information. We'll help you take care of the rest. 
Frequently Asked Questions
What types of claims are covered by general liability coverage?
Usually, general liability insurance provides protection from bodily injury, personal or advertising injury and property damage claims.
Answer Link
What is the difference between standard general liability and commercial general liability?
Where general liability insurance protects you against claims brought against your business for causing bodily, personal or advertising and property harm, commercial general liability provides coverage for the physical property and equipment associated with your business.
Answer Link