Benzinga Money is a reader-supported publication. We may earn a commission when you click on links in this article.
Learn more.
It's now easier than ever before to buy, sell and hold cryptocurrencies. You can even trade from your smartphone.
As more and more investors begin to pay attention to crypto, the demand for fast and convenient mobile solutions continues to grow. Whether you're an Android user or you prefer using an iPhone, you can find plenty of simple ways to get started with cryptocurrency.
Get started with our review of the best cryptocurrency apps.
Best Cryptocurrency Apps:
Best Online Brokers for Cryptocurrency
What's a Crypto App?
A cryptocurrency app is a cellphone app that allows you to manage your cryptocurrency portfolio. When you get started investing in cryptocurrency, it can be useful to invest some phone space in an app. Apps usually have easier setup and login features than desktop platforms, which makes them a less intimidating introduction to cryptocurrency.
Here are a few separate types of cryptocurrency apps.
Exchanges
By far the most popular type of cryptocurrency app, exchanges allow you to buy and sell cryptocurrencies. You may be able to connect your bank account or credit card to buy your first set of crypto.
Some of the larger exchanges (like Binance) don't allow you to buy cryptocurrencies directly but instead, focus on exchanges between currencies only. As a result, you might need more than 1 exchange, depending on which coins you want to buy or hold.
Wallets
A crypto wallet is a type of storage for your cryptocurrencies. Unlike an exchange, you can't buy or sell cryptos with a wallet app. Wallets focus on very high-level security features to keep your coins safe. Most expert traders don't recommend holding your coins in an exchange if you don't plan to short them, so you may need 2 separate apps for your exchange and your wallet if you want to hold cryptos long term.
Every wallet is designed to work with a specific type or subset of cryptocurrencies, so make sure that you've chosen the right one for your portfolio. If you aren't sure which network your coins work on, try sending a small amount of cryptocurrency to your new wallet. You should see it within 10 to 15 minutes in your wallet.
News
Unlike the stock or forex market, cryptocurrency exchanges are open 24 hours a day, 7 days a week, including holidays. This makes it especially important to keep up with news on a daily basis. A good cryptocurrency news app focuses on some of the most important cryptos (like Bitcoin and Ethereum) as well as smaller coins that make unusual movements.
Trackers
A cryptocurrency tracker is a type of app that shows your real-time information on cryptocurrency prices. Any exchange will feature this information but having an individual tracker app can also be beneficial.
For example, if you prefer to store your crypto in a hard exterior wallet but you still want to keep up with price movements throughout the day, choosing a simple tracker app is less complicated than signing up for an exchange.
What to Look for in a Cryptocurrency App
No matter which type of cryptocurrency app you need, there are a few things you should look for when you compare all of your options.
High-Level Security
Bitcoin and other cryptocurrency transactions are very difficult to trace. Once you initiate a transaction between wallets, it's virtually impossible to cancel or get your money back. Due to the decentralized nature of the blockchain, it's also almost impossible to tell who owns which wallet.
An unauthorized transaction from your exchange could have gone down the street or all the way to Australia — there's no way to tell exactly who's responsible. This makes cryptocurrency the perfect market for criminals, hackers and scammers. Before you download any exchange or wallet app, review the company's safety features. Look for 2-factor authentication and back-end encryption to keep your coins as safe as possible.
Real-Time Data
Cryptocurrency markets are always moving. It's possible to go to sleep and see a single coin skyrocket by 25% — or lose half of its value. Keeping your finger on the pulse of the cryptocurrency market means up-to-date, minute-by-minute information because crypto data becomes obsolete much faster than information on stocks or fiat currencies.
Whether you want a comprehensive cryptocurrency trading platform or a simple tracker that lets you know how your favorite coins are doing, look for real-time data and information. This ensures that you're not using outdated information to inform your trading and investing decisions.
Availability in Your Area
Availability isn't much of a concern if you're just interested in learning more about cryptocurrencies with a news app or tracker. However, if you want to actively buy and sell cryptocurrencies, make sure that the app you're interested in is available in your area.
The legality of Bitcoin and other cryptocurrencies is a hotly debated topic thanks to its decentralized nature and tax difficulties. A number of countries and states have banned unregulated and easily manipulated exchanges, while others have instituted limitations on the type of cryptos that can be bought and sold. Before you get too invested in a good-looking app, double-check that it's available where you live.
Best Crypto Apps
Ready to get started with a cryptocurrency app? Check out some of our top choices.
Commissions
Depends on security and leverage
Account Minimum
$50 for US and Australia; $200 everywhere else
1. Best for Global Users: eToro
eToro lets you connect, share strategies and talk markets with a vast community of users who already use eToro. When you open a new account, eToro gives you $100,000 to practice trading cryptocurrency in a virtual portfolio so you can improve your skills.
In addition to eToro's ever-expanding variety of cryptocurrencies and crypto/crypto pairs, you'll also enjoy over 30 tools and indicators.
Another perk from eToro: You can tap into unlimited withdrawal amounts and a streamlined deposit feature. Get started today and see where crypto trading can take you!
Commissions
. 25% or less
Account Minimum
0.00001 BTC
2. Best for Simplicity: Gemini
Stay on top of market trends, build your crypto portfolio and execute your trading strategy with Gemini's easy-to-use tools. The Gemini app puts the industry's best crypto exchange and wallet in your hands.
You can track asset prices and real-time market prices anytime, anywhere. The app makes it simple to set price alerts so you can act fast on price movements for individual assets. Schedule recurring buys on bitcoin and other cryptocurrencies to go long on the crypto markets.
And Gemini boasts superior cybersecurity and custody solutions. Create a free account and make your buy in as little as 3 minutes.
Commissions
0.50% per sale
3. Best for Absolute Beginners: Coinbase
Who's it for? Absolute cryptocurrency beginners who want to make the jump and learn more about some of the most popular options — or buy a little bit of crypto just for fun.

Price: Free — Try Coinbase!
Don't know the difference between a bitcoin and blockchain? Downloading the Coinbase app is an excellent place to begin your journey. Coinbase is a beginner-friendly cryptocurrency exchange that allows you to buy and sell cryptocurrencies.
After you complete the verification, you can use your bank account or a credit card to buy some of the most popular cryptocurrencies. Coinbase even has a new education section that you can use to earn free cryptocurrencies — just by learning more about the coins you want to buy.

Coinbase isn't available everywhere — the app currently operates in 32 countries but has plans to expand. However, if you've never bought or sold cryptocurrency before, Coinbase is a great place to start learning.
Account Minimum
$10.00 USD
4. Best for iPhone: Voyager
Who's it for? Intermediate traders who want to complete more trades and explore the cryptocurrency frontiers beyond Bitcoin and Litecoin.

Price: Free — Get a free $25 bitcoin credit for signing up
Want to start getting serious with your cryptocurrency investments? You need a comprehensive exchange app that allows you to view charts and buy more than the largest coins on the market. Voyager is a safe and secure exchange that features a number of unique charting tools, commission-free exchanges and access to more coins than most beginning exchange apps.
A combination app that includes exchange capabilities, a solid and secure wallet and even a market newsfeed, Voyager includes a full set of tools that any serious cryptocurrency investor needs that also includes the simplicity of a more beginner app.

5. Best for Privacy: Crypto Pro
The Crypto Pro app is compatible with Mac, iPhone, iPad and Apple watch. It's free to download and features the following:
Line and candlestick charts
Custom app icons and widgets
Live price alerts and advanced notifications
Exchange APIs
Wallet imports and tracking
iCloud with sync
TouchID and FaceID lock
You can create custom widgets on the Crypto App for all traded cryptocurrencies, metals and fiats and all major exchanges. Crypto Pro is best for users concerned with privacy because they don't track any user activity including portfolio size, viewing habits or coins favorited.
User data is encrypted and stored locally on each device with the option to securely sync and backup via iCloud across all your Apple devices.
6. Best for All-in-One Software: BlockFi
Whether you're a native crypto user or curious enough to start investing, BlockFi seeks to bring institutional-grade financial products to crypto markets that often face restricted access. It strives to bring clients low-cost, simple applications designed to maximize the potential of crypto assets.
It's an independently-owned lender, but BlockFi clients benefit from backing by financial giants like Fidelity and SoFi. This means a roster of products mirroring those you'd find at a large corporate bank are available to you.
BlockFi goes the extra mile to protect its clients by adhering to U.S. law and financial regulations. It stays independent to provide the best rates but works with well-established institutions to ensure your crypto assets consistently perform at optimal levels.
It's diversified approach means your assets are safe. Because they are secured by a large amount of collateral, BlockFi guarantees you can always easily access your funds.
7. Best Sign Up Bonus: Crypto.com
Crypto.com offers not only an app, but its own Crypto Pay, Crypto Earn, Crypto Credit and the Crypto.com Exchange and DeFi Wallet. Crypto.com wants to accelerate the world's transition to cryptocurrency, and its wide range of products can help you start your own process.
It recently partnered with Visa to offer its Crypto.com Visa Card, so you can spend your crypto anywhere Visa is accepted and earn up to 8% back. You verified in less than 5 minutes, and it's free to open an account. The platform offers 24/7 customer support.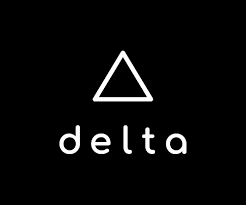 Pricing
Free download. Delta PRO subscription with additional available. Get two months of free PRO thanks to Benzinga with code BENZINGA2.
8. Best Crypto Tracker: Delta
Supported on both iOS and Android, the Delta Crypto app is the best tracker for your bitcoin and other cryptocurrencies. The app is free and allows you to track over 7000 altcoins. You'll be able to see coin prices and market charts in the currency of your choice.
With Delta, you can also connect to your crypto wallets and exchanges. You'll be able to view transactions and exchange fees on any number of your exchanges. Some more notable functions:
Personalized notifications
Market overviews
Watchlists
Detailed trading analysis
Ability to have multiple portfolios
Up to 2 devices synced
Get started with Delta today.

9. Best Rewards: Wirex
You can exchange 18 traditional and cryptocurrencies in the Wirex app. You'll have access to exclusive OTC and interbank rates with 0 fees on all fiat-to-fiat exchanges.
Wirex also delivers major benefits like a crypto debit card and Bitcoin cash back through Cryptoback™ Rewards. Once you start using the platform, you'll be able to order the debit card free of charge and can use it anywhere Mastercard or Visa is supported.
You'll get 24/7 customer support on the crypto exchange and your wallet functionality, all with reasonable fees.
Starting Price
Starting at $79.00 for a 365-day license
10. Best for High-Frequency Traders: ACCOINTING.com
With over 300 exchanges and blockchains supported and more than 7500 tokens available for tracking, ACCOINTING.com is the ultimate crypto portfolio tracker, regardless of your level of experience. Whether you're a hobbyist or a high-frequency trader, we provide you with all the features you need:
Portfolio overview: Review the worth of your entire Bitcoin and altcoins portfolio from the palm of your hands, understand how is it distributed and compare yourself to over 55,000 app users

Wallets: With support for over 36 exchanges via API and 72 wallets, the app allows you to keep your information automatically synched all the time. You can also add your personal purchases at any time on the go.

Market: Deep-dive on the stats of the current market or your favorite token's performance like PNL and average buys price. Add tokens to your personal watchlist. Compare the different crypto industry sectors like NFTs and DeFi with our ACCOINTING.com Lists.

Alerts: Set up alerts for your tokens' price and decide when to buy or sell your crypto assets. Get a sense of the market with our bullish/bearish sentiment index.

ACCOINTING.com also allows you to set up your tracker on "incognito" mode where people can see your portfolio performance but only with percentage values and not actual currency numbers. Allows you to freely share information without revealing much detail. The ACCOINTING.com app is absolutely free and is available on Android and iOS.
Get Started in Crypto
There's never been an easier time to get started investing in cryptocurrency. Cryptocurrency represents a new frontier of investment potential but it's important to remember that the realm of cryptocurrency is also very volatile. Cryptocurrency is decentralized by nature, and few coins are currently regulated by any overseeing authority.
This means that it's possible to lose a large amount of money very quickly when you invest in cryptocurrency. Remember to only invest what you're prepared to lose and diversify your portfolio if you're planning to buy and sell cryptocurrency.
Want to learn more about crypto trading? Check out Benzinga's guides to the best crypto exchanges, the best bitcoin wallets and how to file cryptocurrency taxes.
Try Gemini
Gemini builds crypto products to help you buy, sell, and store your bitcoin and cryptocurrency. You can buy bitcoin and crypto instantly and access all the tools you need to understand the crypto market and start investing, all through one clear, attractive interface. Gemini Crypto Platform offers excellent account management options. You can manage your account at a glance, view your account balance 24-hour changes and percent changes. Get started with Gemini now.