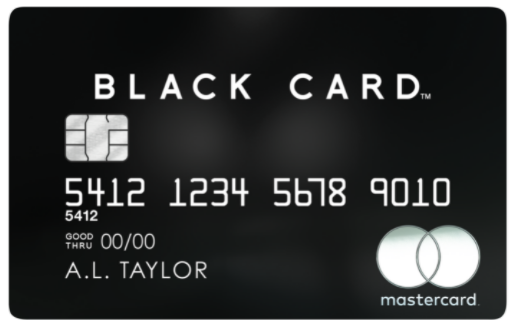 apply now
securely through Luxury Card's website
Disclosure: Terms and Conditions apply*
Annual Fee
Annual Fee: $495 ($195 for each Authorized User added to the account). Terms and conditions apply*.
1 Minute Review
There's something uniquely satisfying about the crisp click a weighty credit card makes when you set it down on the counter to pay. It just feels like luxury.
Weighing in at 22 grams (the heaviest cards out there), Luxury Card's heavy metal credit cards deliver a VIP experience to its cardholders 24/7. Unlike other executive-level cards, anyone can apply for 1 of its 3 cards instead of waiting for an invitation.
With premium rewards, industry-high airline and cash back value redemption, dedicated concierge-style customer service and more, the Luxury Card Mastercard® Gold Card, Mastercard® Black Card and Mastercard® Titanium Card will make you feel like a million bucks (even if you're still working on that 1st million).
Terms and Conditions apply.*
Specs
Annual Fee: Annual Fee: $495 ($195 for each Authorized User added to the account). Terms and conditions apply*.
Regular APR: 15.24% APR
Minimum Deposit: N/A
One Time Fee: N/A
Intro APR: N/A
Rewards: N/A
Welcome Bonus: N/A
Pros
Earn one point for every dollar spent
Industry-high reward redemption values
Top-tier customer care with Luxury Card Concierge
Flexible rewards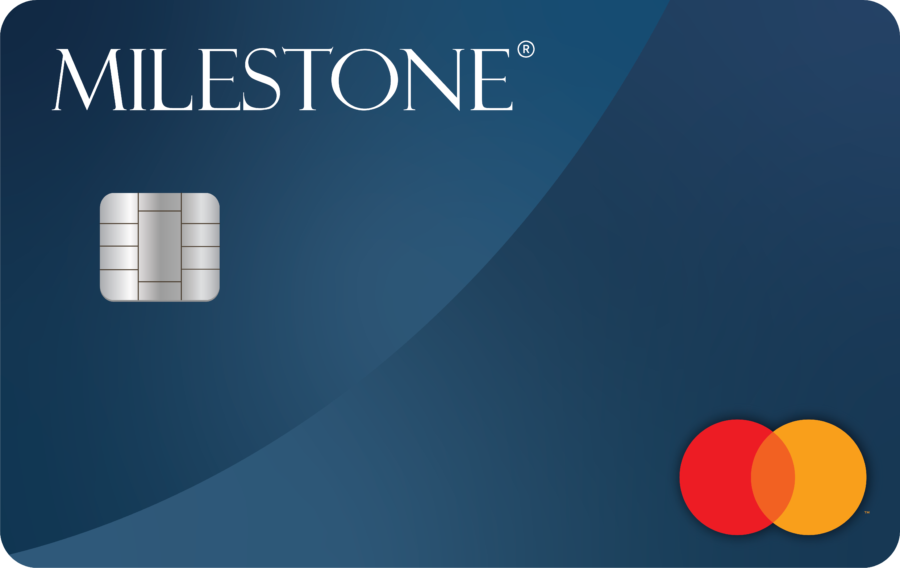 get started
securely through Milestone Gold Card's website
Annual Fee
$35 to $99 based on credit worthiness
1 Minute Review
The Milestone Mastercard comes from Mastercard. Mastercard, located in New York, works to integrate new technology with banking. The APR rates are around 24.9% for credit lines of $300. However, the card has no stated rewards or bonuses and charges higher APR fees with limited benefits.
Specs
Annual Fee: $35 to $99 based on credit worthiness
Regular APR: 24.90%
Minimum Deposit: No security deposit
One Time Fee: None stated
Intro APR: None stated
Rewards: N/A
Welcome Bonus: N/A
Pros
Reports monthly statements to three different credit bureaus
Offers 24/7 account access
No minimum security deposit
Allows people to be pre-qualified
Cons
Annual fees
No rewards or bonuses
Credit cards can help you earn cash rewards, pay off other debt or invest in a big purchase. Credit cards can also serve as a tool to build credit and boost your credit score. 
In the market for a card to help you build your credit? Check out Benzinga's guide to the best credit cards to help build credit to learn more about the different tiers of credit scores and the benefits of specific cards.  
Credit Score
What exactly is a credit score? Your credit score is a calculation based on your financial history. Factors of your financial history, such as the debt you carry and how diligently you have paid your bills, help estimate how likely you are to handle credit in the future. 
The table below gives you a quick snapshot of how your credit score is perceived.
| Credit Rating | Category |
| --- | --- |
| 760 to 850 | Excellent |
| 700 to 749 | Average to Very Good |
| 650 to 699 | Fair |
| 600 to 649 | Poor |
| Below 599 | Bad |
Lenders check your credit score to determine the risk involved in giving you a loan, the terms of a loan that works best for them and the loan's interest rate. The higher your score, the better the terms of a loan will be for you.
Best Credit Cards for Building Credit
Each card has its own qualities and associated perks that can help you towards your financial goals. Keep reading to find the best credit card for you that can help you build your credit.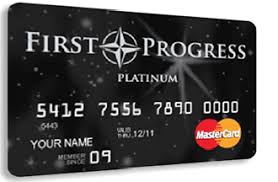 1. Best Overall: First Progress Platinum Prestige Mastercard® Secured Credit Card
The First Progress Platinum MasterCard® is a full-featured credit card with a revolving credit line based on a refundable security deposit. The credit limit is determined by the amount of your security deposit, not your credit score or history.
It's accepted for car rentals, hotels and millions of other transactions worldwide. This card offers the protection, convenience and prestige of the worldwide Mastercard system.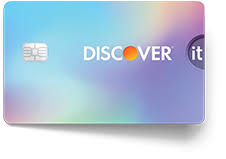 Regular APR
No APR for 6 Months, 12.99% to 21.99% thereafter
2. Best for Students: Discover It® Student Cash Back Credit Card
The Discover It Student Cash Back Credit Card is made with college students in mind. And the card is popular — it has more than 500,000 new cardmembers referred by friends.
You or the student in your life can earn cashback rewards for practicing responsible credit habits during your routine grocery store or CVS trip. And with the Good Grade Reward, you can also earn a $20 statement credit each school year for a 3.0 minimum GPA for up to the next 5 years.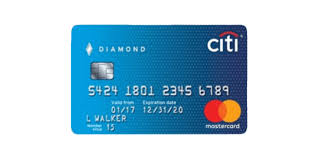 3. Best for Fraud Protection: Citi® Secured Mastercard®
Citi's Secured Mastercard is a great option if you have little or no credit history. The card provides free access to your online FICO score, so you can track your progress as you manage and grow your credit.
Identity theft can happen to anyone, but Citi's Identity Theft Solutions can help solve the issue in a snap and get your life back on track. You're completely protected against unauthorized charges on your card, and you won't be responsible for any charge that you didn't authorize, whether it happens online or in-store.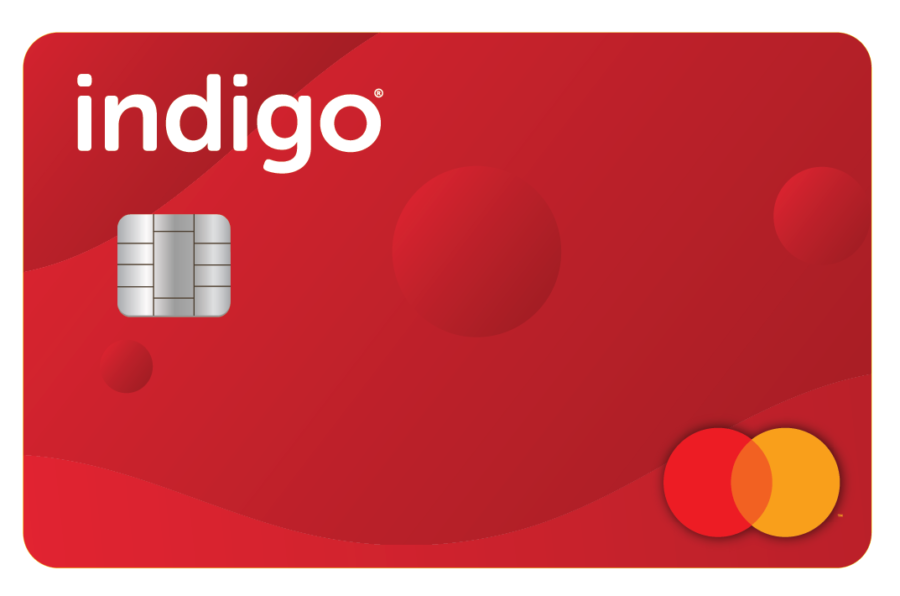 Annual Fee
$0 to $99 based on credit worthiness
4. Best Online Access: Indigo Card
The Indigo Platinum Mastercard is a great opportunity if you have less-than-perfect credit. It's designed for you to demonstrate responsible use of credit. The Indigo credit card also offers a customer experience equal to or better than major credit card issuers. 
Best known for its accessibility, you can access your Indigo Platinum account at any time from your smartphone, desktop or tablet. Monitor your account activity, pay your bill, view transactions and check your balance all on the Indigo Platinum Account Management site. You can even activate your new Indigo Platinum card online before your 1st transaction.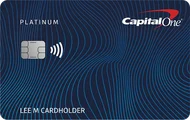 Regular APR
Variable rate of 26.99%
Minimum Deposit
Yes; minimum refundable deposit
One Time Fee
No one-time fee
Rewards
No stated rewards
5. Best for a Low Deposit: Secured Mastercard® from Capital One®
Capital One's Secured Mastercard has a flexible, low deposit that lets you get the funding you need without stress. You can pick your own monthly payment date and method: check, online or at a local branch — all with no fee.

You can also share your line of credit and its benefits with another person when you add them to your account. They'll have their own card and card number, so you can see who spent what on 1 simple statement. 
You're also automatically be considered for a higher credit line in as little as 6 months after opening your secured Mastercard. This can help you up your credit building game more quickly than most cards.
Other Ways to Build Credit
If you find that you want to explore other ways to build credit, there are other options out there!
It's a great idea to use the relationship you have with your bank to get a loan to help build your credit. A personal loan will likely do the trick. After you get a loan with reasonable terms, you can repay that loan on time to build creditworthiness.
Another option is to choose another responsible individual to cosign a loan with you. This can be any creditworthy adult, including your parents or significant other. When you have a cosigner with good credit history, you're more likely to get approved.
Once approved, you can start to build your own credit with responsible on-time payments. Keep in mind that whoever cosigns on the loan is taking on a big financial responsibility. They'll also be responsible for the debt if you run into issues down the road. 
Causes of Bad Credit
Bad credit can prevent you from getting approved for loan applications, credit cards or signing on rented living spaces. Common causes of bad credit are late payment of bills, filing for bankruptcy, charge-offs and defaulting on loans.
Build Good Credit in a Snap
When used responsibly, credit cards can help you create a reputable credit history, earn rewards on everyday purchases, pay off debt or get funding for your next big purchase. Start with Benzinga's list of recommended credit cards to build credit to find the right fit today.
Methodology
Benzinga analyzed over 60 credit cards to determine the top 5 for building credit. The most important factors in determining the best credit cards are APR, annual fee and rewards. The credit card also has to report to all 3 credit bureaus.