Want to save money on your car insurance? Find and compare free custom quotes here.
Insuring a car like a Corvette is a big responsibility and you need to make sure you're 100% covered in the event of a loss. Whether you currently own or you're considering purchasing a Corvette, take a look at how your annual insurance premium can change based on model year and car insurance company.
5 Best Car Insurance Companies for a Corvette:
Model Year: 2010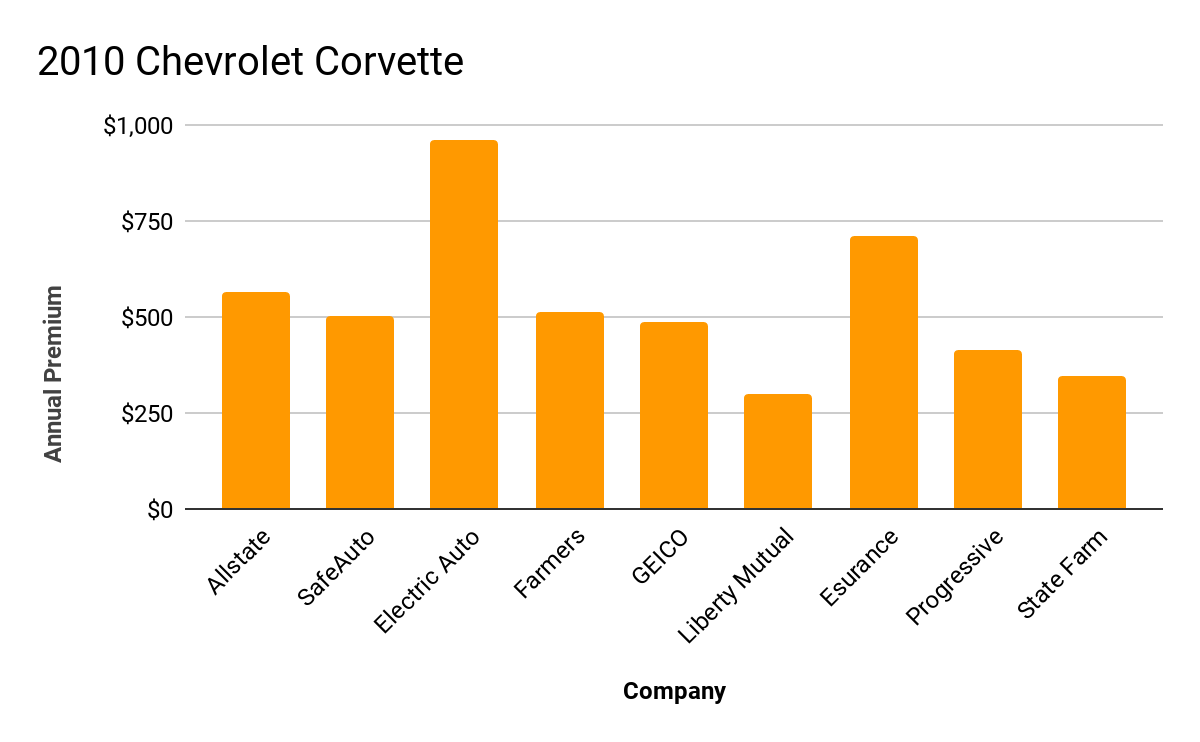 Model Year: 2011
Model Year: 2012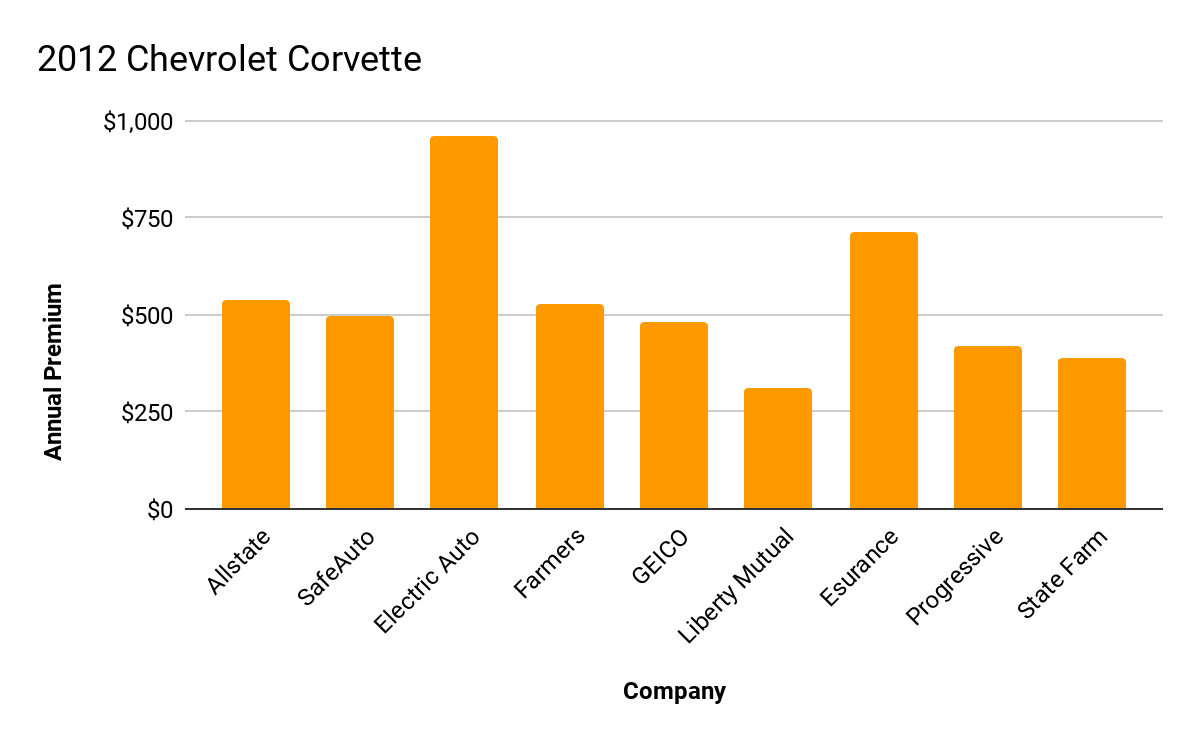 Model Year: 2013
Model Year: 2014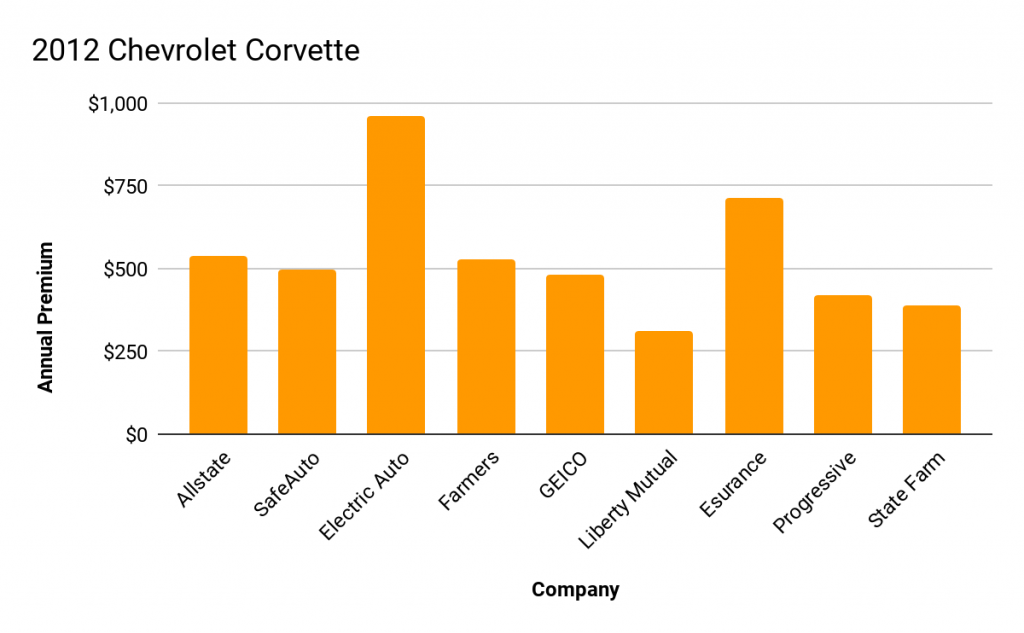 Model Year: 2015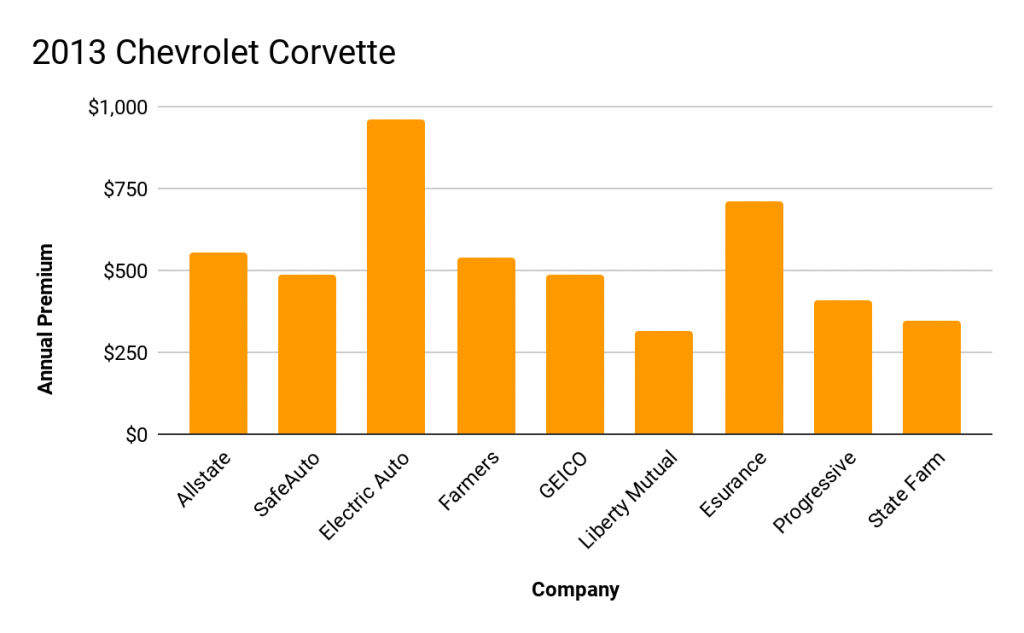 Model Year: 2016
Model Year: 2017
Model Year: 2018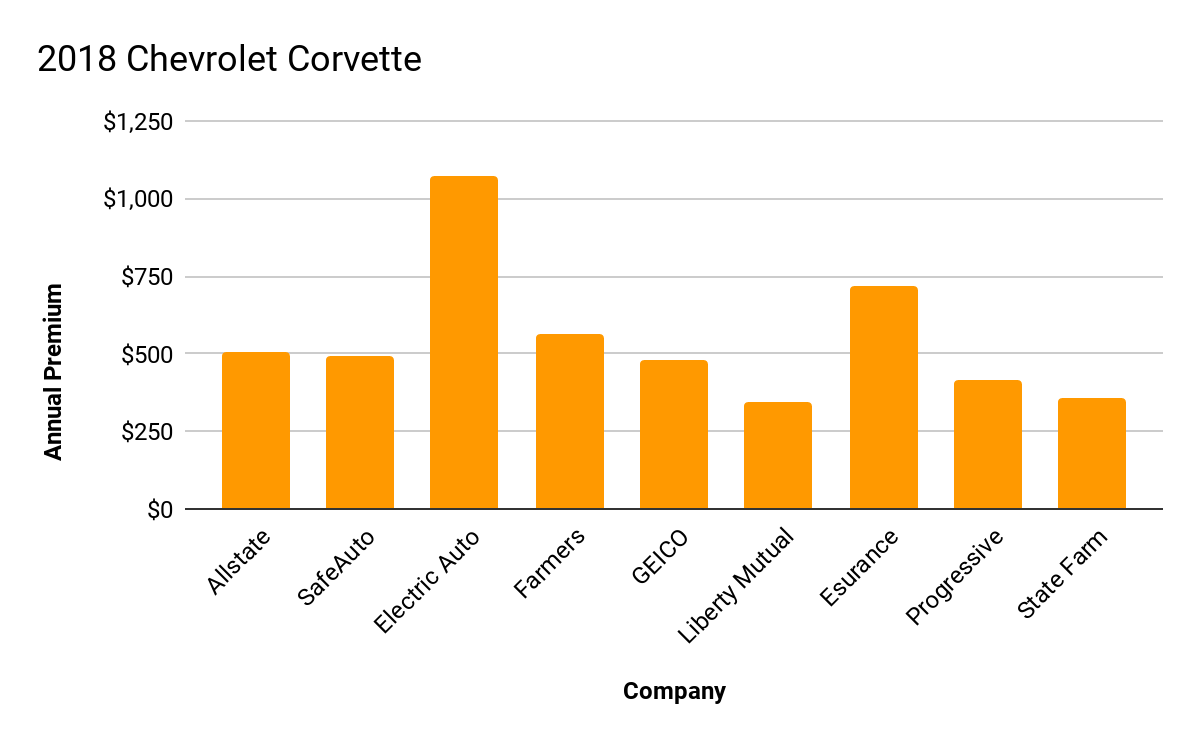 Model Year: 2019
Model Year: 2020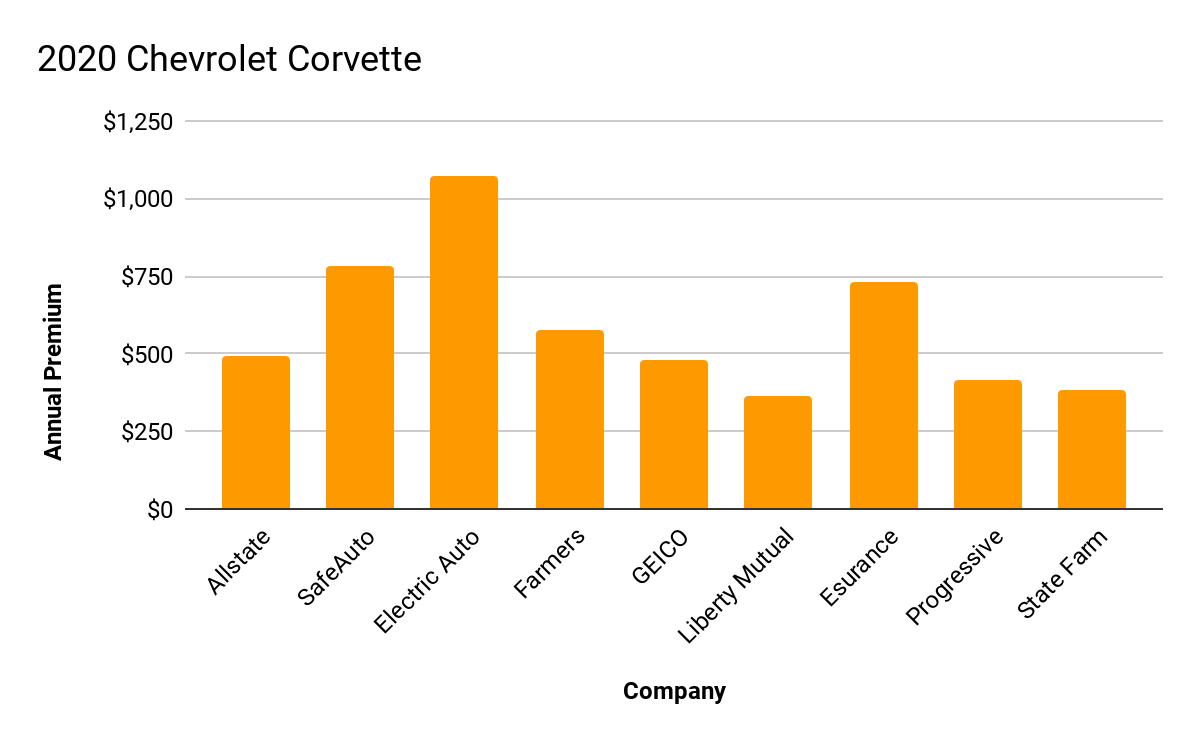 Best Corvette Car Insurance
Here's your chance to look at the best car insurance companies for a Chevrolet Corvette. These options should be at the top of your list if you're making a switch or even just shopping around.
1. Best Overall: Allstate
Allstate is one of the largest car insurance providers in the United States — and its coverage options are impressive. It offers basic state-minimum coverages as well as comprehensive, gap, collision and a number of other optional protections.
Allstate also has over 10 individual discounts that you can use to save. You can quickly file and track your claim online. Allstate is our top choice for the best overall car insurance for a corvette because of its coverage options, plenty of discounts and easy claims process.
2. Most Affordable: Liberty Mutual
Liberty Mutual offers a wide range of insurance coverage options as well as a vast array of discounts. Liberty Mutual has the policy that you need — from state minimum coverage to full coverage and even rental car coverage.
It also offers a vanishing deductible policy that reduces your deductible by $100 for every year you go without an accident. There's also an optional new car replacement policy, which can be especially beneficial if you own a new vehicle you want to fully protect – like a corvette.
3. Best Customer Service: Progressive
Progressive offers accident forgiveness protection as soon as drivers sign onto their policy, which stops your premiums from increasing after certain unavoidable claims if the claim is worth less than $500.
Another benefit of choosing Progressive is its multi-policy discounts. Progressive offers a wide range of insurance types, including homeowners insurance, motorcycle insurance, travel insurance and even wedding insurance.
If you're involved in an accident, claim reports with Progressive are quick and simple. Progressive's Photo Estimate tool allows you to take snapshots of your damage with your smartphone and quickly upload them to a claims specialist. You can also easily track the status of your claim online, which can help ease stress in the immediate aftermath of a collision.
4. Best for Discounts: State Farm
State Farm gives you a suite of discounts for family and finances. You can opt for an accident-free discount, a good driving discount, a vehicle safety discount and more. You can even cut costs and avoid a high premium if you have a good driving record. State Farm offers a discount once you've completed a defensive driving course. Obeying traffic laws and avoiding accidents for 3 years will also lower your rate.
State Farm offers deep discounts and affordable insurance plans, whether you're looking for state minimum, standard or full coverages.
5. Best for Bundling: Esurance
Esurance can offer you additional discounts just by maintaining state-minimum coverage. Its Switch & Save discount knocks money off your premium just by switching from your current provider to Esurance.
Esurance also offers a unique DriveSafe mobile app that monitors your driving habits and offers you discounts if you operate within your local driving laws. With photo claims, easy discounts, and more ways to save, Esurance can make insurance more affordable. Bundle other products like home, renters or another vehicle to save even more.
Frequently Asked Questions
How does my personal credit play a role?
Insurance carriers run an insurance credit score to help determine policy premiums.  This number runs in tandem with your credit score.  Your insurance rates will likely be lower if you have an excellent credit score. On the other hand, your insurance rates may be higher if you have a poor credit score. Insurance companies believe credit scores are an indicator of whether you'll make your insurance payments on time and credit scores combined with other data can be predictive of risk. Check out the best companies for all credit scores now.
Answer Link
What kind of discounts are usually available?
The most common discounts available are multi-policy and auto-pay, but every company is different. Other discounts that are widely available are loyalty, good student and anti-theft device discounts. See our top providers with the best discounts and get a unique quote.
Answer Link
By law, what types of car insurance do I have to have?
(almost all — not NH) All states require you to carry liability insurance on your vehicle. Your state may require additional auto insurance coverage. Limits are expressed: Amount for injuries per person/amount for injuries total per accident/amount for property damage per accident.
Answer Link
* Quotes were obtained using the following profile: single male, 40-years-old, Kansas residence with a good driving record. Policies reflect state minimum coverage options. We make every effort to provide the most accurate quotes based on the profile above. Due to the many combined variables involved in insurance quotes, the only way to get an accurate quote is to enter your own information through our partners' secure websites.