Want to jump straight to the best? Most of our users prefer Interactive Brokers for stock trading.
Anyone from online brokers to robo advisors offer free stock trading for new account holders. And now, with Robinhood finding wild success, you'll find another new class of online brokerages looking to compete in the free stock trading world. With new brokerages and free stock trading promotions popping up, they can be hard to keep track of.
Every month, Benzinga hunts down where you can trade for free and puts the brokers in the list below. You can check back on the 1st of each month for more exclusive deals, promotions and other opportunities for free trades. If you're looking for a new brokerage, it's also worth it to check out Benzinga's picks for the best online brokers to compare services, fees, and other features.
Best Broker Apps
Take a look at the best broker apps that are free to download.
1. Webull
Webull is a mobile app-based brokerage that features commission-free stock and exchange-traded fund (ETF) trading. It's regulated by the Securities and Exchange Commission (SEC) and the Financial Industry Regulatory Authority (FINRA).
Webull offers economic calendars, ratings from research agencies, margin trading and short-selling. Its intuitive trading platform is complete with technical and fundamental analysis tools. Its a solid option for active intermediate and advanced traders.
You'll enjoy commission-free trading for more than 5,000 different stocks and ETFs. There are no maintenance or software platform fees, and no charge to open or maintain an account.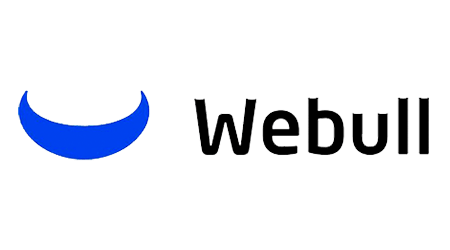 Best For
Intermediate Traders and Investors
1 Minute Review
Webull, founded in 2017, is a mobile app-based brokerage that features commission-free stock and exchange-traded fund (ETF) trading. It's regulated by the Securities and Exchange Commission (SEC) and the Financial Industry Regulatory Authority (FINRA).
Webull offers active traders technical indicators, economic calendars, ratings from research agencies, margin trading and short-selling. Webull's trading platform is designed for intermediate and experienced traders, although beginning traders can also benefit.
Webull is widely considered one of the best Robinhood alternatives.
Best For
Active traders
Intermediate traders
Advanced traders
Pros
No account maintenance fees or software platform fees
No charges to open and maintain an account
Intuitive trading platform with technical and fundamental analysis tools
Cons
Does not support trading in mutual funds, bonds or OTC stocks
2. Axos Invest
Formerly known as WiseBanyan, Axos Invest aims to be both affordable and easy to use. Traditional investors can automate their investments here for the first time, pay low fees and learn more about investing at the same time. If you don't have time to manage your investments personally, Axos automates everything using a strategy of your choosing. If you want to go one step further, you can also open a rewards checking account to centralize your finances. You might even try a high-yield savings account.
With a $500 minimum deposit and a maintenance fee of just 0.24%, you can get started today. Tax-loss harvesting, IRA automation, selective trading and an auto deposit feature make the platform a good place for all investors to build wealth and save money.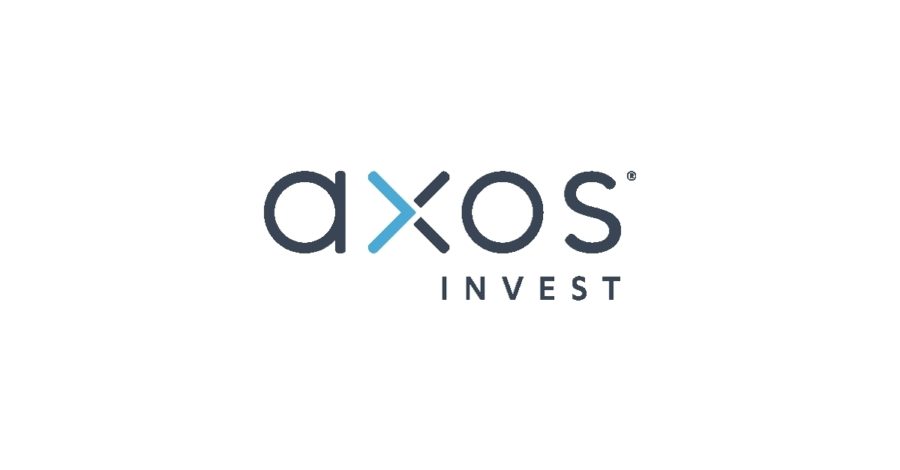 1 Minute Review
It seems like new digital investment management platforms are sprouting up left and right, and for good reason — there's a great need for easy, straightforward investment management that doesn't cost an arm and a leg in fees or to get started. If you're new to investing or an old hat who wants to make the switch to a virtual manager, deciding which features you need can be confusing if not overwhelming.
If you want a no-frills financial management platform, Axos Invest (formerly WiseBanyan) takes a traditional but sophisticated approach to automated online investing.
Best For
Traditional investors trying out an automated investor for the first time
New investors that want to take a hands-off approach to portfolio management
Pros
Straightforward automated investing
Relatively low account minimum and automated investing fee
A solid roster of available investment account types
Cons
Not a stand-out from other services if you're someone who likes all the bells and whistles with your digital financial platform
No direct relationship with a human financial advisor
3. Interactive Brokers
IBKR is geared primarily toward experienced investors. The platform offers limited assistance and can be a challenge for new users to become acclimated to. The broker's tiered pricing strategy can also be frustrating for traders who focus on hourly or daily price movements.
IBKR has always been a top choice for professional brokers, but its new IBKR Lite accounts can appeal to new investors looking to test the waters of trading. However, IBKR still maintains its host of professional tools and charting software. Outside of its trading platform, Interactive Brokers offers a wide range of educational tools and resources you can use to learn more about trading. Let's take a look at a few of the free resources it offers to help you learn more about the markets.
Interactive Brokers offers trades full access to the U.S. stock market on both its Pro and Lite platforms. You can even access stocks listed on European and Asian stock exchanges to buy and sell foreign securities. Most traders will pay $0 on all of their commissions, but high-value Pro account holders may pay a fraction of 1 cent per share.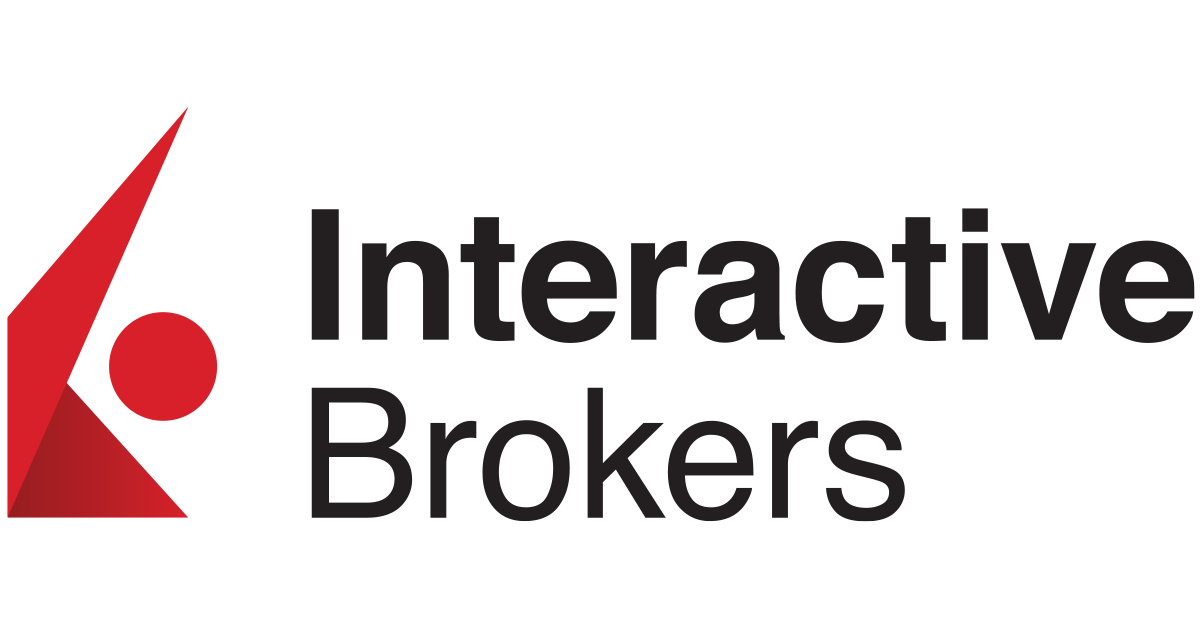 get started
securely through Interactive Broker's website
Best For
Global and Active Traders
1 Minute Review
Interactive Brokers is a comprehensive trading platform that gives you access to a massive range of securities at affordable prices. You can buy assets from all around the world from the comfort of your home or office with access to over 135 global markets. Options, futures, forex and fund trading are also available, and most traders won't pay a commission on any purchase or sale.  
IBKR is geared primarily toward experienced traders and investors but now with the availability of free trades with IBKR Lite, casual traders can also acclimate to IBKR's offerings.
Best For
Access to foreign markets
Detailed mobile app that makes trading simple
Wide range of available account types and tradable assets
Pros
Comprehensive, quick desktop platform
Mobile app mirrors full capabilities of desktop version
Access to massive range of tradable assets
Low margin rates
Easy-to-use and enhanced screening options are better than ever
Cons
Trading platform may be intimidating for new investors
4. eToro
With eToro, you gain access to crypto and stocks, allowing you to build a diverse portfolio in your own time. While eToro is known for helping investors buy into the crypto market, stocks are also available.
With the eToro app, you can purchase U.S. stocks and ETFs and add them to your existing crypto portfolio. As part of the new stock offering, you can:
Invest in full stocks or fractions for as little as $10
Engage with real, experienced investors about strategies
Combine your crypto and stocks investments
View detailed prices charts
Pay zero commissions
As always, you may also invest in cryptocurrencies like Bitcoin, Ethereum, Litecoin and many more. You may also upgrade your portfolio with CFD trading when you're ready.
Disclosure: eToro USA LLC; Investments are subject to market risk, including the possible loss of principal.
1 Minute Review
eToro is a broker that offers access to over 25 of the world's most popular cryptocurrencies, forex and over 1600 stocks. They have a few unique education and useability tools. Traders can begin buying and selling in as little as 10 minutes.
eToro's unique CopyTrader feature allows new investors to "copy" the buy and sell orders of professional investors, while the company's eToro Club feature provides investors with a range of additional education tools and resources. 

Best For
Traders looking for an easy-to-use platform
Traders who want to practice their trades using a virtual account before entering the market
Pros
Simple platform that is easy to master
CopyTrader feature that allows new traders to copy the same strategies used by professionals
Virtual dummy account that gives you $100,000 to practice trades
5. Moomoo
Moomoo's powerful app, complete with an intuitive investing platform, isn't just for first-time investors. In fact, you can get Level 2 market data, charts and technical indicators, 3rd-party ratings and insights, capital flows, graphs and more.
Don't miss out on conditional alerts, its customizable stock screener and more. It'll improve your trading experience. Don't miss out on Moomoo's great deals on U.S stocks, ADRs, ETFs and options. Learn more.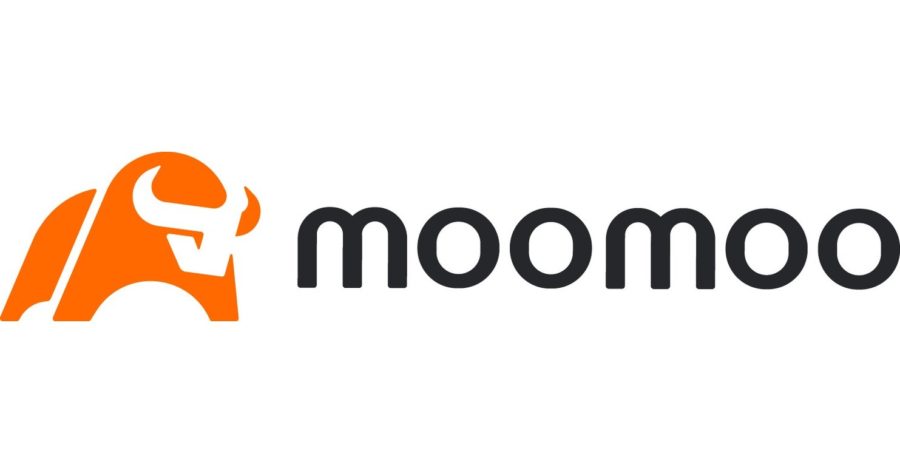 1 Minute Review
Moomoo is a commission-free mobile trading app available on Apple, Google and Windows devices. A subsidiary of Futu Holdings Ltd., it's backed by venture capital affiliates of Matrix, Sequoia, and Tencent (NASDAQ: FUTU). Securities offered by Futu Inc., regulated by the Securities and Exchange Commission (SEC) and the Financial Industry Regulatory Authority (FINRA).
Moomoo is another great alternative for Robinhood. This is an outstanding trading platform if you want to dive deep into smart trading. It offers impressive trading tools and opportunities for both new and advanced traders, including advanced charting, pre and post-market trading, international trading, research and analysis tools, and most popular of all, free Level 2 quotes.
Get started right away by downloading Moomoo to your phone, tablet or another mobile device.
Best For
Cost-conscious traders
Active and Advanced traders
Pros
Over 8,000 different stocks that can be sold short
Access trading and quotes in pre-market (4 a.m. to 9:30 a.m. ET) and post-market hours (4 p.m. to 8 p.m. ET)
No minimum deposit to open an account.
6. Charles Schwab
Charles Schwab's primary desktop trading application, StreetSmart Edge, is a customizable trading platform you can use to chart, track and place informed trades. The platform is responsive, updating market data on a second-by-second basis. StreetSmart Edge is completely customizable.
You can set individual stocks, funds or watchlists to populate immediately when you load up your app. You can also customize your layout by dragging and dropping different windows into specific areas of your screen.
Charles Schwab offers traders both online and in-app education tools you can use to improve your trading strategies and learn how to more effectively save for retirement. Let's take a look at 3 unique education tools offered by Charles Schwab
Charles Schwab offers you full access to the U.S. stock market, allowing you to buy and sell over 11,000 stocks and 2,000 ETFs with no commissions. Charles Schwab's SmartStreet Edge includes a number of screening tools, including average expert rating, daily movement, average daily trading volume, price, beta rating and much more.
In addition to U.S.-based equities, traders can also invest in 30 foreign markets and a separate set of screening tools are available for foreign and developing markets. Charles Schwab also offers access to over 3,000 mutual funds — though few funds come with $0 commissions.

1 Minute Review
Charles Schwab is a solid choice for traders of all skill levels. It offers full access to the U.S. equity and options markets as well as 30 international markets. Traders can create a diverse portfolio with $0 commissions and no account minimums. Schwab's margin trading is expensive but Schwab makes up for it with affordable futures and options trades, along with a comprehensive mobile offering.
Best For
3 trading platforms perfectly in sync makes matching your platform to your skill level a snap
Excellent futures trading education for new traders
$0 account minimum means anyone can start trading
Pros
Wide range of available assets to trade, including futures and 30 global markets
SmartStreet Edge platform is powerful enough for advanced traders, yet easy enough for new traders to utilize
Unique educational resources (like infographics and podcasts) make learning fun
Cons
Margin rates are more expensive than competitors
More limitations on available margin than competitors
Expensive mutual funds
7. E*TRADE
E*TRADE leverages multiple platforms, 2 different mobile apps and a variety of account types and financial services to provide an inclusive brokerage experience. Most brokers aim their platform toward a specific type of investor, but ETRADE offers a little something for everyone. Does this overburden the trading system? Not at all.
E*TRADE offers 3 main avenues for providing clients with research and education to improve not only their trading acumen, but to better understand investing and markets. E*TRADE will walk you through the process of trading on their platform in a way no other broker does.
Stocks, ETFs, and (most) mutual funds are free to trade on E*TRADE, but that doesn't stand out much anymore. Mutual fund and ETF screeners are also free, even if you don't have an E*TRADE account. Search through over 2,300 ETFs and 9,000 mutual funds, sorted by asset allocation, leverage, expense ratio, Morningstar rating and more.
Use the advanced search feature to look for securities based on risk profiles and technical indicators. E*TRADE's standard E*TRADE mobile app and Power E*TRADE are free to clients on both iOS and Android, but they serve different purposes. E*TRADE Web mobile is aimed at the buy-and-hold, "set-and-forget-it" type of investor, while Power E*TRADE mobile seeks out the day trading and derivatives crowds.

1 Minute Review
E*TRADE is an online discount trading house that offers brokerage and banking services to individuals and businesses. One of the first brokers to embrace online trading, E*TRADE not only survived both the dot-com bubble and Recession — it thrived. You can choose from two different platforms (one basic, one advanced). E*TRADE is a suitable broker for traders of most skill levels, whether you want to buy mutual funds and hold them for decades or dabble in options swing trading. E*TRADE offers a library of research and education materials to help you out.
Best For
Active traders
Derivatives traders
Retirement savers
Pros
Sophisticated trading platforms
Wide range of tradable assets
Exceptional customer service
Cons
Limited currency trading
Higher margin rates than competitors
No paper trading on its standard platform
8. M1 Finance
M1 Finance uses Pies, which allow you to show your holdings as slices of a pie. All you need to do is assign a percentage to each slice, fund your Pie and you have a portfolio of stocks. You also have the option to take advantage of M1's 'Expert Pies' feature.
M1 Finance has an in-house asset management team for those who prefer to invest passively but maximize returns. This feature is great for investors who are transitioning from a robo-advisor.
M1 really introduces something more than passive investing and other brokers might adopt the same or similar concept. Its strategy is based on a vision of its founder, who believes that in the future customers are not going to compare brokers based on fees. Instead, they are going to compare platforms. If this vision becomes a reality, investing is going to become more approachable and a lot more fun for retail investors.
It is difficult to diversify small accounts if you are trading with brokerage firms that allow only whole shares investing. M1 Finance offers fractional shares investing. When you receive a dividend or when you add a small amount of money to your account, you don't have to wait until you have enough to buy a whole share. M1 allows you to put your money to work immediately.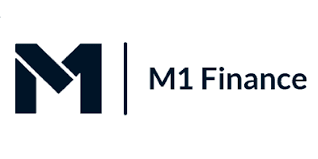 Best For
Customizable Robo Investing
1 Minute Review
M1 Finance is a unique investing platform that allows investors to allocate their funds through a strategy called "pie investing." When you open an account with M1, you can choose from 1 of 80 expert portfolio allocations, which the platform calls "pies." Each pie is made up of a unique mix of stocks and ETFs and each represents a "slice" of your overall account.
Pies distinguish themselves by their asset allocation and investment choices. For example, investors who want to hold onto their investments until they retire might choose a pie with a focus on slow, steady growth, while investors who value corporate responsibility may want to choose M1's socially responsible investment portfolio. 
You can also create your own pie by selecting individual stocks and ETFs. Every time you make a deposit into your M1 account, the broker will automatically divide your funds between your investments.
M1 offers only basic educational tools and its customer support leaves much to be desired. However, if you're looking for a way to put your investments on autopilot, M1 Finance might be the right choice for you. 
Best For
Don't want to take an active role in portfolio management
Need a large amount of hand-holding when it comes to selecting investments
Want the option to invest in a socially responsible portfolio
Pros
Pie investing system offers a unique visual component to investing
Streamlined mobile app offers full functionality of the desktop platform, plus access to M1's banking components
Socially responsible portfolio option is perfect for investors who want to invest only in companies that offer positive business practices
Cons
No access to mutual funds, futures, forex or options investing
Limited charting tools and indicators
Poor customer service selection
Basic educational offerings cater only to very new investors
9. Robinhood
Robinhood is the broker for traders who want a simple, easy-to-understand layout without all the bells and whistles other brokers offer. Though its trading options and account types are limited, even an absolute beginner can quickly master Robinhood's intuitive and streamlined platform. On the other hand, more advanced traders might be frustrated by Robinhood's lack of technical analysis tools, a feature that's now nearly universal across other platforms.
Robinhood only offers basic research tools. Though the brokerage has been making an effort to improve its options in recent months, the level of fundamental and technical analysis tools still pale in comparison to almost every other competing broker.
Robinhood gives traders access to the U.S. equity markets, so you can buy and sell over 5,000 individual stocks and ETFs. You can also buy and sell over 250 stocks listed on foreign exchanges — though the platform doesn't give you access to full foreign markets like some competitors. All trades are made with $0 commissions, whether you're using Robinhood Gold or a standard Robinhood account.
One of Robinhood's strongest assets is its mobile app. Like the desktop platform, Robinhood's mobile app is streamlined, so even new traders can quickly buy and sell on the go.

1 Minute Review
Robinhood is a broker designed for traders who want a simple and easy-to-use platform. It takes out all the bells and whistles that can be confusing to the modern day trader, serving as the perfect place for beginners to learn the markets. The interface is intuitive and easy to master, streamlined to ensure you don't get distracted as you build a portfolio. Though advanced traders might like more thorough analysis tools, Robinhood gives you everything you need to start trading and learn the ropes.
Best For
Beginner traders
Mobile traders
Pros
Streamlined, easy-to-understand interface
Mobile app with full capabilities
Can buy and sell cryptocurrency
Cons
Fewer analysis tools than most
Only taxable, non-retirement accounts are available
10. TradeZero
Using TradeZero is a great idea if you want to try a powerful trading platform that allows you to download and get started for free. Yes, you might want to step up to the ZeroPro plan that's $59 per month, but you can get a taste of what TradeZero has to offer during your free first look.
With this app, you also get 24/7 customer support, level 2 trading access and affordable fees.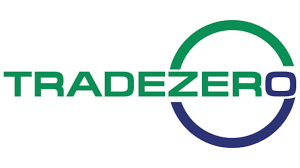 1 Minute Review
TradeZero is an online broker and free stock trading platform that provides everything you need to successfully share and trade, including round-the-clock customer support. TradeZero provides four different trading state-of-the-art software programs with its services, a locator for sourcing shares for shorting, commission-free trades, and real-time streaming, to name a few of the features promoted on their website. The software is a unique and (potentially) affordable option for anyone interested in stock trading.
Best For
Traders seeking high transparency and mobility in a stock trading program
Those attracted to commission-free trades
Those seeking a free version of a high-quality trading program
Pros
24/7 live customer support
Uses ZeroWeb technology, a powerful level 2 online platform with direct market access
Mobile app allows users to access stocks and trade in real-time while on the go
Cons
Enforces Pattern Day Trading restrictions (accounts need to maintain a daily equity balance of at least $25k)
Mobile app could offer more features
With Robinhood's ever-increasing popularity, you may be curious where else you can trade stocks for free. Luckily, there are a number of new online brokers and robo advisors that offer free stock trading.
Robo advisors, like Acorns, offer managed accounts with zero commissions and low account minimums. These may be a great option for you if you're looking to venture in the investing world and have goals, but might be too intimidated to pick your investments.
Other online brokers that offer self-directed trading accounts, like Webull, M1 Finance, Firstrade and Matador, give you the power to make their own trading decisions. These brokers aren't bare-bones, either. They're equipped with news feeds, great mobile experiences and investor education.
All Free Stock Trading Promotions for New Account Holders
While some brokers are completely free, a number of larger, more traditional online brokers offer free trades through other means. These free trades or cash bonuses through promotions for new customers or commission-free electronic funds transfers (ETFs) for the life of the account.
The 1st offer is free stock trading for new account holders. The free stock trading windows will last anywhere from 2 to 6 months. While the free trading period doesn't last forever, it can help users learn the platform, take time to absorb educational content and get more comfortable executing trades. After the period is up, account holders will be charged the standard commission rates.
Some brokers may even offer cash bonuses for initial deposits. Some brokers like Ally Invest will offer up to $3,500 for a large deposit. The bigger your deposit, the higher the cash bonus. The bonuses are usually deposited directly into your account.
Outside of the 2 offers above, many brokers offer commission-free ETFs from iShares, Wisdom Tree and other popular ETF providers. In some cases, ETF fees can be as high as $20, so the savings can make a serious impact over time.