California is the most populous state in the U.S. with over 39 million residents. For that reason, you're bound to find an endless list of banks in the state.
Benzinga's done the homework to end your search. We've searched the state and found some of the finest banks so that you can get the best financial institutions to help you handle your hard-earned money.

Current APY
Premium Checking: 0.05%
Minimum balance
$4,000 balance to waive $19 service fee
Best for Low Fees: BBVA
BBVA operates with 61 branches in 49 different cities and towns in the state of California. The bank also has 577 more offices in 6 states.
BBVA is among the most popular banks in the U.S. with over 2.2 million customers. With BBVA Online Checking, you can save a lot with its free monthly service. You also receive a free BBVA Visa® Debit Card packed with cash back rewards.
Worried about incurring ATM fees? You will not be charged for transactions at more than 64,000 BBVA U.S. and participating non-bank ATMs.
The bank has an award-winning mobile banking app, which lets you carry out most of your daily financial tasks seamlessly. You also get complimentary features such as online banking, mobile deposit and bill pay.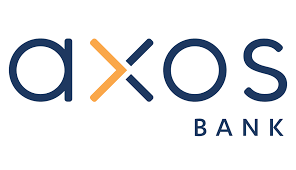 Minimum balance
No minimum balance after opening $50 deposit
Best for Range of Accounts: Axos Bank
Axos Bank is an FDIC-insured bank with branches in California and Nevada. The bank offers personal and business banking services, loans and mortgages.
It offers a range of checking accounts, designed for multiple customers. These checking accounts are broadly classified into 2 — Standard and Specialized accounts.
Standard accounts include:
Rewards Checking: Designed for frequent debit card and direct deposit users
Essential Checking: Ideal for those who want a simple, no-fee checking account
Cashback Checking: Crafted for customers who prefer cash back rewards from a debit card
Specialized accounts include:
Golden Checking: Designed for frequent check writers who make occasional ATM withdrawals
First Checking: Crafted for parents and teens who want the security of a joint account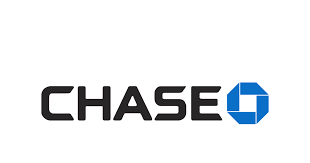 Minimum balance
No minimum balance required
Checking Fees
$0 to $25 monthly depending on your balance
Disclosure
*We won't charge an overdraft fee if you are overdrawn $50 or less at the end of the business day.  Chase may pay, for a $34 fee, overdraft transactions at our discretion based on your account history, deposits and  transaction amount. If you've enrolled in  Debit Card Coverage, everyday debit card purchases like groceries,  may be approved at our discretion when you don't have enough money in your account.
Best for Mobile Banking: Chase
Chase Bank operates with 979 branches in 395 different cities and towns in the state of California. The bank also has 3,916 more offices in 31 states.
Chase offers a mobile banking app that uses cutting-edge technology to manage your credit card and banking activities. Available on the App Store and Google Play, some of the features of the Chase Mobile App include:
Fast and secure sign-in: You can sign in via facial recognition and fingerprint scanning.
Easy view: See up to 24 months of transactions and up to 7 years of credit card and bank statements.
Card lock/unlock: Instantly block new purchases, cash advances and balance transfers if you misplace your card or suspect fraud.
Send and receive money: Use Chase QuickPay with Zelle® with almost anyone who has a mobile number or email address.
Bill pay: Pay rent, mortgage, utilities, credit card, auto and other bills.
Check deposits: Just snap a picture of your checks to securely deposit them.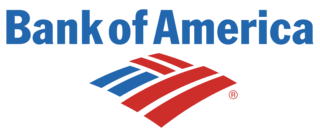 Current APY
0.01% to 0.06%
Checking Fees
$0 to $25 but can be waived
Best for Flexible Checking Account: Bank of America
Bank of America operates with 854 branches in 382 different cities and towns in California. The bank also has 3,363 more offices in 36 states. It offers a flexible checking account known as the Bank of America Advantage Banking. The account comes with 3 settings to match every need:
Advantage SafeBalance: Checkless banking that helps you stay within your balance
Advantage Plus: Everyday banking with more ways to waive the monthly fee
Advantage Relationship: Perks for higher balances, like fee waivers and interest
With each type of account, you get fraud protection, mobile deposits, debit card controls, custom alerts and a fast and secure sign-in.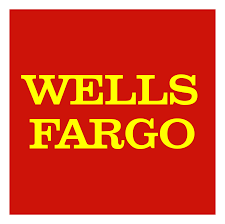 Current APY
Up to 0.03% on savings accounts
Best for Security: Wells Fargo
Wells Fargo Bank operates with 987 branches in 401 different cities and towns in the state of California. The bank also has 4,332 more offices in 36 states.
Wells Fargo is a popular bank in the U.S. serving 1 in 3 households. The bank has over 7,400 locations and 13,000 ATMs. Its mobile app is used by over 24.4 million customers and lets you conveniently pay bills, send money or check balances.
If security is a concern, you have nothing to worry about. Wells Fargo monitors for fraud 24/7 using proven technologies and security measures. Its debit card comes with 0 liability protection at no extra cost, which means that you will be reimbursed for any unauthorized card transactions that you report promptly. The debit card's chip technology creates a unique security code to help protect against counterfeit fraud.
Frequently Asked Questions
Q: What is the difference between a checking account and a savings account?
A: A checking account is where you can deposit a paycheck or cash or make withdrawals and payments. On the other hand, a savings account is ideal if you're looking for a place to earn interest on savings or park cash you would otherwise be tempted to spend.
Q: Is it possible to open an account for a minor?
A: Yes, most banks have a dedicated account for teenagers that can be opened with a parent. As a parent, you can monitor the bank accounts as well as set ATM limits.
Choose the Right Bank in California
Every bank will offer a long list of products and services. Ensure that you choose ones that meet your financial status and goals. You must also make sure that you communicate your relevant financial information effectively so that the banker can help you choose an account that would suit you best.
Methodology
To determine the best banks in California, Benzinga analyzed over 100 banks and financial institutions. We gave weight to banks in California with co-op ATMs and cash-back options. We also gave greater rankings to banks that offer the following: checking and savings accounts, online banking, personal loans, mortgages, educational resources and a mobile app.
Frequently Asked Questions
Who regulates the banks in California?
What are some excellent banks in California?
Benzinga recommends Chase, Axos Bank and BBVA.
Answer Link
Hire a Pro: Compare Financial Advisors In Your Area
Finding the right financial advisor that fits your needs doesn't have to be hard. SmartAsset's free tool matches you with fiduciary financial advisors in your area in 5 minutes. Each advisor has been vetted by SmartAsset and is legally bound to act in your best interests. If you're ready to be matched with local advisors that will help you achieve your financial goals, get started now.