Want to save money on your car insurance? Find and compare free custom quotes here.
Looking for the best cheap car insurance in Arkansas? Learn more about Arkansas auto insurance laws here, different rates for different user profiles and get the best Arkansas auto coverage.
What is Auto Insurance?
Car insurance protects you from the financial risk of owning and driving a car. Typically, car insurance policy includes some combination of personal liability coverage, medical expenses coverage and collision coverage, although policies vary by provider, location and policyholder. You'll need to be aware of your state's minimum car insurance requirements to be sure you have the right coverage.
Best Arkansas Auto Insurance
Arkansas Auto Insurance Law
At minimum, Arkansas drivers need the following requirements to get auto insurance:
$25,000 in bodily injury per person per accident
$50,000 in bodily injury for all persons per accident
$25,000 in property damage liability
Bodily injury insurance helps you out if you're in an accident where someone else is injured. It'll help pay for:
Medical expenses cover the costs of hospitalization that follows an accident. It can also be applied to follow-up doctor visits and other costs associated with an accident, such as crutches, prescriptions, wheelchairs and more.
Lost income and wages cover lost time from work if for injuries sustained in an accident. It also covers physical therapy and extended hospital stays and can also help provide monetary compensation if someone cannot perform their job functions any longer.
Legal fees cover attorney and court costs after an accident.
Property damage liability will help you pay for damage to someone else's vehicle or property. For instance, if you hit a car and it skids into someone else's property and destroys their fence, property damage liability will ensure fair compensation, especially if it wasn't that person's fault.
Get Auto Quotes Instantly
Tip: Compare 2-3 Companies
Arkansas Auto Insurance Law Explained
You could face fines and even jail time in Arkansas if you don't keep your proof of car insurance and registration on you at all times. It's $50–$250 in fines for a 1st offense, $250–$500 for a 2nd offense and $500–$1,000 for a 3rd. You could end up going to jail for a year if you continue to violate this law.
Arkansas maintains a database that holds all drivers' insurance info and conducts random checks to ensure that people have their insurance up to date — and meet all minimum requirements.
Your license plate can be impounded and registration suspended if you end up failing one of these random checks. You'd need to pay $20 to have your plate reinstated at a regular traffic stop, but you'd pay $50 if it happens electronically.  
There's no requirement for uninsured or underinsured motorist coverage, personal liability insurance, comprehensive or collision insurance.
Car Insurance Coverage Terms to Know
Uninsured motorist coverage helps pay for medical bills and car repairs when you're in an accident with someone who doesn't have car insurance.
Underinsured motorist coverage is a built-in protection that pays for expenses if you're in an accident with someone whose coverage has liability limits that aren't enough to cover bills following the accident, or the liability limits are the same as or less than the driver's uninsured motorist coverage limits.
Personal liability insurance ensures financial protection for you and your family following an accident. It provides defenses if you're sued and would include coverage for medical bills, legal fees and more.
Comprehensive insurance covers anything that happens to your car that doesn't include an accident: theft, fire, vandalism, damage from natural disasters, falling objects, damage from animals and civil disturbances.
Collision insurance ensures that your car is covered in the event of an accident with another vehicle or an object and you'll be compensated to repair or replace your car, depending on the extent of the damage.
Arkansas Traffic Laws You Should Know
Keep an eye out for specific traffic laws. Don't be surprised, for instance, if an officer issues you an electronic traffic ticket, though they must provide you with a printed copy of it.
Know there is a ban on any handheld devices for drivers between the ages 18–20. No novice drivers are allowed to use their phones while driving and there's a law stating that all drivers cannot text and drive.
When drivers see Arkansas State Highway and Transportation Department vehicles or their contractors' vehicles, you must move to the farthest lane to avoid them. This includes any utility or emergency vehicles — those with flashing green, white, amber, red or blue lights. You can be fined up to $500, see possible jail time, do community service and/or see a suspended license.
Arkansas Auto Insurance Rates per Vehicle
The GMC Sierra 1500 is the most popular vehicle in Arkansas, which could play right into your insurance premiums. Certain vehicles are riskier for insurance companies because data shows may show that these vehicles have more accidents or owners file more claims. A higher theft rate, purchase price, repair costs, accident rate and failed safety tests can all lead to insurance rate increases. Cars that have safety features like anti-lock brakes and airbags or other features like anti-theft protection can receive discounts on auto insurance.
Auto Insurance Rates by Insurance Credit Score
Insurers run an insurance credit to determine whether you're a high-risk or low-risk driver. You might need to raise your credit score to lower your insurance rate. Many insurers believe you'll be more likely to file claims, inflate claims and/or commit insurance fraud if you have a credit score under 600 — that's why they'll often charge you a higher premium if your credit score is low.
| Credit Score | Cheapest Provider | Rate for State Minimum Coverage |
| --- | --- | --- |
| Poor 300–579 | AAA | $2,046 |
| Fair 580–669 | 21st Century | $1,888 |
| Good 670–739 | Dairyland | $1,452 |
| Excellent 740+ | Hanover | $1,184 |
Insurance for Drivers with a Clean Record
A clean driving record means you've avoided getting tickets or other traffic infractions. You could get a safe driver discount through your insurer since they'll view you as a low-risk driver. Larger violations, such as avoiding a police officer or getting a DUI, can inflate your insurance up to 100%.
| Insurance Company | State Minimum Insurance | Standard Coverage | Full Coverage |
| --- | --- | --- | --- |
| Farmers | $730 | $1,308 | $2,029 |
| GEICO | $1,104 | $1,369 | $2,113 |
| USAA | $977 | $1,312 | $2,436 |
| Progressive | $988 | $1,691 | $1,836 |
| Allstate | $1,081 | $1,790 | $2,580 |
Insurance Rates with Driving Infractions
Multiple driving infractions will most likely raise your insurance rates. You could also receive points on your license, which means you've admitted guilt for a moving violation. Moving violations include speeding, driving under the influence or while intoxicated, reckless driving, making an illegal U-turn, driving in the wrong lane or area and more.
| Insurance Company | At-Fault Accident | Speed Violation | DUI |
| --- | --- | --- | --- |
| Nationwide | $2,917 | $1,313 | $6,093 |
| Farmers | $2,253 | $1,766 | $4,724 |
| American National | $2,344 | $1,503 | $4,959 |
| Esurance | $3,256 | $1,611 | $5,112 |
| State Farm | $2,614 | $1,690 | $6,213 |
Best Auto Insurance Providers in Arkansas
Lowering your auto insurance can be a bit difficult since there are so many available provider choices, but Benzinga has done the hard work for you. Here are some of the cheapest and best insurers you can find in Arkansas.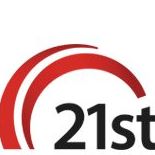 Pros
Serves all states
Mobile App
Offers SR-22 coverage
1. Best Overall: 21st Century Insurance
Not only does 21st Century (under Farmers Insurance Group) offer plenty of perks and discounts, it's at a competitive rate of $1,054 for a 1-year policy quote. It also offers complimentary roadside assistance.
Some of the discounts available are good student discounts, multi-policy discounts, anti-theft discounts, defensive driving discounts and safety device discounts. You can also get a new car replacement under 21st Century if needed.
2. Cheapest Auto Insurance in Arkansas: Hanover Insurance
Hanover offers the cheapest insurance option in Arkansas at $984 for a 1-year policy quote. You'll be able to get the following discounts: anti-theft, multi-policy, good student and safety device discounts.
There are also options for original equipment manufacturer (OEM) and newer car replacement perks.
Best For
Roadside assistance
Pros
Serves all states
Mobile app
Emergency roadside assistance
Cons
Have to be an AAA member
Policies not available in every area
3. Best Coverage for Multiple Autos: AAA
A multi-policy plan is the right choice for you if you have multiple cars in your household. The best option for multi-policy providers is AAA — it's $1,101 for a 1-year policy quote. Roadside assistance, new car protection, accident forgiveness and a variety of discounts are included in this plan.
No-fault coverage and comprehensive and collision coverage are all available options through this plan as well. If you're an AAA member, you can receive discounts such as its renown trip planning and OEM perks.
Pros
Complete line of insurance, banking, and investment services
Easy online forms to quote and bind policies
Top-rated customer satisfaction
Cons
Very few physical locations
Only available to select groups, generally tied to military service and the relatives of members
4. Best for Military Personnel: USAA
USAA only insures active, retired and honorably separated officers and enlisted military personnel and offers outstanding coverage and pricing. This also applies to those who are in the Academy, ROTC, OCT/OTS and other programs. At $948 for a 1-year policy quote, this is also one of the cheapest available insurance options in Arkansas.
Find the Best Auto Insurance Rates for You
Here are a few other things you can do to get the cheapest rates possible:
Compare costs and benefits among the available options to ensure you're getting the best deal.
Request higher deductibles so you can lower your costs.
Consider getting rid of comprehensive and collision insurance on older cars.
Keep your credit score up.
Look into low mileage discounts and keep the mileage on your vehicle low so you can apply.
Consider applying for a group insurance policy.
Frequently Asked Questions
What kind of discounts are usually available?
The most common discounts available are multi-policy and auto-pay, but every company is different. Other discounts that are widely available are loyalty, good student and anti-theft device discounts. See our top providers with the best discounts and get a unique quote.
Answer Link
How do I bundle my car insurance with another policy, and should I?
An agent can help you bundle your car insurance with another policy. You can get a discount on your premium by bundling your home and auto together, for example. Check out the top providers here.
Answer Link
Is there any way I can lower my insurance premiums?
You can often get a lower premium by maintaining coverage without any gaps in coverage. You can also lower your premium with discounts like bundling your policies with one carrier.  Get a customized quote to see if you can lower your premiums.
Answer Link
*Quotes were obtained using the following profile: base 2015 Toyota Camry, male, 40-years-old. Policies reflect state minimum coverage options. We make every effort to provide the most accurate quotes based on the profile above. Due to the many combined variables involved in insurance quotes, the only way to get an accurate quote is to enter your own information through our partners' secure websites.