Get the right amount of coverage you need to protect your valuables with Lemonade Home.
Damaging your aircraft or injuring a passenger are two of a pilot's biggest nightmares. If you've been piloting your aircraft without aviation insurance, an accident could cause a major financial catastrophe — not to mention legal jeopardy. Protect yourself and your aircraft by reading our comprehensive crash-course on aviation insurance.
Best Aviation Insurance:
Best for Aircraft and Drone Insurance: BWI Fly
USAA
Falcon Insurance
Wings Insurance
Travers and Associates Insurance
The Best Aviation Insurance Policies
After you estimate how much coverage you need, it's time to start comparing policies and plan providers.
1. BWI
Whether you're looking to insure your private jet, seaplane or helicopter, BWI Fly is the best aviation insurance provider on the market. If you own any of these aircrafts then you're fully aware how expensive they are. It's imperative you choose an aviation insurance company that offers full coverage.
What else can you expect from BWI? Honesty. Speed. Knowledge.
BWI Fly is a company that puts clients first and makes getting in contact easy. You can talk to a representative from 6AM-4:30PM Monday through Thursday and 6AM-4PM on Fridays. If something happens to your aircraft outside of those hours, they also have a dedicated emergency line to solve any problems.
Head over to BWI Fly and get a custom quote in minutes.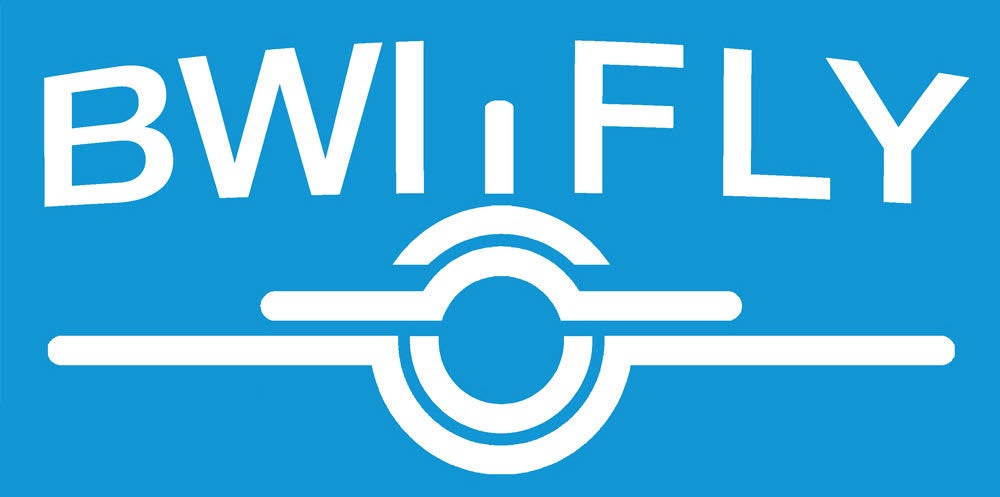 Best For
Aviation and drone insurance
1 Minute Review
BWI Fly is an aviation insurance solution, providing specialty coverage since 1977. Get a quick quote for aviation, drones and even hangar insurance online or by phone at 877-568-5049. BWI offers both private and commercial coverage.
Best For
Aviation and drone insurance
Pros
Specializing in aviation insurance since 1977
Text message customer support
Multiple payment options, including monthly financing
2. USAA
If you're a current or former member of the armed forces, you might recognize the name USAA. The Fortune 500 company is well-known for providing a host of insurance and investment services to military personnel and their families, and its coverage even extends to aircraft. Aviation insurance policies are competitive in price, and a team of experts assists pilots in understanding how much coverage they need.
Getting an insurance quote through USAA is easy and can be done online with just a few simple steps. USAA's aviation policy offerings are diverse, ranging from personal hangar insurance to commercial and passenger insurance for flight instructors. You need to be a current or former member of the armed forces to insure your aircraft with USAA, but competitive rates and easy-to-understand policies earn USAA a spot on any list of top aviation insurance providers list.
3. Falcon Insurance
Falcon Insurance's motto is, "If it flies, Falcon insures it," and its insurance offerings certainly live up to its corporate claims. Falcon Insurance provides pilots with one of the most diverse insurance offering lists. It's one of the few aviation insurance providers to service seaplanes and vintage aircraft, and it also offers drone and UAV insurance as well. You can buy pilot life insurance through its website for one convenient low rate alongside insurance for your personal or commercial aircraft.
To get a free quote, you'll need to fill out a form and wait for contact from an insurance agent. Falcon Insurance is a top choice because of over 40 years of experience insuring pilots only.
4. Wings Insurance
Another insurance provider that specializes in aviation insurance, Wings Insurance has over 30 years of experience serving and protecting pilots. Wings Insurance works directly with aviation underwriters and assists pilots in getting the coverage that they need at the lowest price possible.
Wings Insurance's policies may be especially useful for commercial pilots. Its team not only assists business owners in insuring their aircraft, but they're also one of the few aviation experts to also offer workers compensation insurance as well. Equipped to serve you if you're a hobby pilot and if you're a pilot who needs to insure his team of aviation experts as well, Wings Insurance is an especially adept aviation insurance provider.
5. Travelers and Associates Insurance
Travers and Associates is an aviation insurance agency that's been insuring pilots for over 50 years. Another aviation insurance broker, Travers and Associates can assist you in meeting your state's minimum insurance requirements. Travers and Associates even provides property and hangar insurance, which can be essential for pilots who own a flight school or multiple hobby planes and need improved ground protection.

With partnerships with some of the top names in aviation insurance (like Allianz and Global Aerospace Insurance) and insurance for pilots of all skill levels, Travers and Associates makes getting insurance and a free quote convenient and easy.
What Does Aviation Insurance Cover?
There are multiple types of aviation insurance policies, though most insurers offer several insurance types and bundling discounts. Like auto insurance, you'll need to consider your unique budget and situation when you decide how much insurance you need. Some of the most common types of aviation insurance include:
Public Liability Insurance
Public liability insurance policies, sometimes referred to as third-party liability insurance, protects you against claims made by property owners and other third parties who may have their home, land, crops, cars or other property damaged if your aircraft is forced to suddenly land or is involved in a collision.

This type of insurance doesn't provide any form of protection for you or your aircraft, and only compensates individuals outside of your aircraft who you injury or otherwise harm while flying.
Passenger Liability Insurance
Passenger liability insurance provides compensation if passengers on your aircraft are injured or killed during a flight. Passenger liability insurance is usually sold on a per seat basis and depends on how many passengers your aircraft can hold.
Combined Single Limit Insurance
Combined single limit policies include passenger and public liability insurance under one premium. This type of policy provides more flexibility when paying out claims, especially if passengers are injured and there is not much damage done to property during a crash or emergency landing.
Ground Risk Hull Insurance Not in Motion
This type of insurance provides coverage and protection for aircraft damaged when not in flight. For example, most ground risk hull insurance not in motion policies would cover damage from a hangar fire, hurricane, wind, theft or vandalism. Most ground risk hull insurance includes a small deductible to discourage non-essential claims.
Ground Risk Hull Insurance in Motion
Ground hull insurance in motion is similar to ground hull insurance not in motion but covers the period in which the plane is moving but not in flight. This type of insurance covers the aircraft when it's taxiing but does not provide coverage for when the plane takes off, lands or flies.
Due to disputes between insurance companies and pilots over whether the aircraft was damaged during flight or before take-off, this type of insurance has been discontinued or converted into in-flight insurance by many insurance companies.
In-Flight Insurance
In-flight insurance is a comprehensive policy that protects the aircraft at all stages of use. Contrary to its name, most in-flight insurance policies don't limit coverage to accidents that occur during flight, and also provide coverage for incidents that occur when the plane takes off, is parked or stored. In-flight insurance is the most expensive type of aviation insurance available because the most expensive damage done to most aircraft occurs during flight.
Aviation Insurance Requirements
The specific amount and type of aviation insurance you'll need in order to stay within the bounds of the law varies depending on the type of aircraft you're flying, the aircraft's construction and where you fly. Public liability insurance is mandatory in most states and countries, and you may need to carry a specific level of public liability insurance depending on the size and value of your aircraft.

In many countries, passenger liability insurance is also required for commercial airlines and aircraft. The average domestic public liability policy sold in the United States has a limit of $100,000 in compensation per passenger or injury. Just like with auto insurance, regulations and minimum liability insurance varies by state, so make sure to research your specific state laws before you choose a policy.

If you plan to fly your aircraft outside the United States, be prepared to pay for much more insurance than the average domestic pilot. In Canada and the European Union, pilots must carry at least $1 million worth of insurance. This insurance liability increases as the weight of the aircraft increases. Insurance minimums for the heaviest commercial aircraft can even reach up to $116 million. If you're a commercial pilot who's been signed to fly outside of the United States, check with your employer to make sure that you have enough coverage to legally fly.
Features of a Great Aviation Policy
Some of the features you should look for in an aviation insurance policy include:

A clearly defined payout policy. Understanding what exactly is and isn't covered with your insurance plan is an absolute must — especially when most insurers will only provide compensation under specific flying circumstances. Look for an insurance provider that clearly explains what's covered under your policy and what isn't. You don't want to be left with a massive bill because you didn't realize your coverage didn't extend beyond takeoff.
An insurer who understands your minimum legal insurance requirements. Aircraft insurance laws are complicated. Look for an insurance provider that knows exactly how much insurance you must have before "upselling" you on additional coverage.
Definitions for all acronyms. Aviation insurers often use acronyms to refer to industry and insurance-specific terms. Look for an insurance provider who makes it easy to understand acronyms, what they mean and the most common insurance terminology.
When It's Worth It to Get Covered
You need to maintain at least enough liability insurance to meet your state's minimum requirements. But beyond that, how much aviation insurance do you really need? It's impossible to give a single answer to this question because the amount of insurance you should have depends on how you're flying, how much experience you have as a pilot, how often you fly and where you fly.
As a general rule of thumb, aviation experts recommend that most hobby pilots choose a policy that includes coverage for at least $1 million per occurrence for property damage and at least $100,000 per occurrence for passenger injuries.

As the weight (and value) of your aircraft increases, your liability and passenger insurance should as well — this is because larger aircraft have the potential to do much more damage and usually cost much more to repair than smaller hobby planes.
Fly Safer This Season With Aviation Insurance
As a pilot, you know that safety is your number one concern when you get ready to head into the sky. But protecting yourself and your passengers isn't just about making sure that you're following all required aviation procedures and ensuring your aircraft is up to code — it also means working with an aviation insurance agency to effectively compensate you and your passengers in the event of an emergency.

Thoroughly read every policy you're offered before you sign on with a particular company and don't be afraid to "shop around" for quotes like you would when you look for car, home or life insurance. Above all else, remember to always "fly the plane" in every situation.
Does aviation insurance cover large aircraft?
Yes, aviation insurance covers large aircraft, but you may need to work with a specialty carrier to get the coverage you need.
Answer Link
Does aviation insurance protect passengers?
You can use aviation insurance or protect passengers, but you should review the guidelines of your policy with your agent.
Answer Link