You probably already understand that you need to have car insurance if you want to stay on the road. However, you may be surprised to learn that the minimum car insurance required in most states doesn't actually provide any protection for the driver.
Most states require that drivers only hold bodily injury and property damage liability coverage up to a certain dollar amount. Both of these coverages only compensate someone you injure or whose property you damage during a collision. It won't help you pay for your medical bills after an accident, nor will it help repair your car if your teen crashes your vehicle.
There are a number of different auto insurance coverage recommendations that can help extend your coverage. These coverages can be added to your state minimum insurance requirements for a small extra monthly fee. Let's learn more about car insurance by examining optional coverages from some of our favorite insurance providers. 
Explore Auto Insurance Quotes
Tip: compare 2-3 companies
Collision Coverage
Collision coverage is a type of optional insurance protection that helps you pay for repairs after your vehicle is damaged in an accident. Collision coverage will pay for vehicle damage resulting from:
A collision with another vehicle
A collision with a stationary object, like a telephone pole or fence
A single-vehicle accident that involves your car rolling over
State governments don't require you to hold collision coverage on your own vehicle. However, if you rent or lease your car, your lender will typically require you to hold a certain level of collision coverage as a term of your lease.
Collision coverage includes a separate deductible, which you'll pay after an accident. A deductible is the set amount of money you need to contribute to your vehicle repairs before your insurance kicks in and starts making payments. Your deductible might be as high as $1,000 or it could be as low as $0, depending on your policy.
Collision insurance also includes limits. The limit is the total maximum amount that your insurance provider will pay for vehicle repairs. If you're going to purchase collision coverage, we recommend insuring your ride up to the actual cash value of the vehicle minus depreciation. This will ensure that you're totally covered if you need a repair.
Comprehensive Coverage
There are plenty of things that can damage your vehicle besides a collision. Comprehensive coverage extends your auto insurance policy to include coverage for damage beyond accidents. A comprehensive policy will typically include damage from:
Fire
Natural disasters
Striking an animal (like a deer)
Airborne objects (like rocks, hail or falling tree branches)
Theft and vandalism
You might hear your insurance provider refer to comprehensive coverage as "other than collision" coverage, which refers to the fact that your insurance will likely pay for damage from any source besides an accident.
Like collision coverage, your comprehensive coverage also includes both a deductible and a limit. We recommend insuring your vehicle up to its current market value minus depreciation. This will keep you covered in the event of a total loss.
Uninsured and Underinsured Motorist Coverage
Unfortunately, not every driver you'll see on the road is carrying the legally required car insurance they need to be driving. If you happen to get involved with an uninsured driver, you could be out thousands of dollars for medical bills and repair expenses.
In other cases, you might be involved in a serious accident with a driver who does have state-minimum coverage — but whose coverage still isn't enough to cover the total cost of your health and vehicle repair bills.
Uninsured and underinsured motorist coverage can help you pay for medical and vehicle repair bills if you're involved in an accident with a driver whose insurance can't cover your total expenses. Uninsured and underinsured motorist coverage is available in 2 forms:
Uninsured motorist bodily injury coverage helps you pay for your medical bills after a collision.
Uninsured motorist property damage liability coverage helps you pay for your property (most often, your vehicle) repair bills after an accident.
Most insurance providers sell both types of uninsured motorist coverage together as a package.
In some states, you may be required to purchase 1 or both types of uninsured motorist coverage. Check your state's specific requirements with your insurance provider before you get a quote — you might have this coverage already and not realize whether it's included in your state minimum coverage.
Research common repair bills for your vehicle's make and model and purchase a policy based on what you learn. As a general rule, the more expensive your vehicle is, the more money it will take to repair it after an accident.
Medical Payments Coverage
Like uninsured motorist coverage, medical payments coverage is required in some states and optional in others. Medical payments coverage (or "med pay" coverage) will help you pay for medical bills and healthcare costs that aren't covered by the other driver's insurance after an accident.
Your health insurance will typically go into effect first when you receive medical care after a collision. However, your medical insurance usually won't cover everything you need to pay. From your deductible to your coinsurance percentage, you'll typically be left with a bill even if you have insurance. Medical payments coverage would help you pay for your deductible and any copays that aren't covered by your insurance.
The amount of medical payment coverage you'll want to buy will heavily depend on the health insurance you already have. If you have a $0 deductible and a low coinsurance percentage, you might not need medical payment coverage. You'll typically want to buy coverage up to your deductible. If you don't have health insurance, you may want to purchase a higher level of coverage.
Gap Coverage
You might want to purchase gap insurance coverage if you're renting or leasing a vehicle. Gap coverage helps pay for the difference between the actual market value of your vehicle and what you still owe on your loan. Gap coverage is intended to be used in conjunction with collision and comprehensive coverage. Let's take a look at an example.
Let's say you purchased a new car for $20,000 and you owe $18,000 on the auto loan. You get into a major collision, and your vehicle is totaled. You have collision insurance, but only up to the market value of the vehicle — in this case, let's say your vehicle is worth $16,000.
In this example, your collision insurance pays for $16,000 of your loan — but you must cover the remaining $2,000 out of pocket. Gap coverage would pay for this on your behalf.
New vehicles are notorious for depreciating quickly, so you may want to purchase gap coverage if you've recently bought a new car and don't have much in savings. If you own your vehicle or you bought used, you probably don't have much of a need for gap coverage.
Best Auto Insurance Company Recommendations
Now, it's time to collect a few quotes from competing providers. Let's take a look at a few of our favorite car insurance providers that offer more than state minimum policies.
Pros
Extensive agent network
Easy sign-up process
Many customer service options
Cons
Drivewise and Milewise aren't available in all states
1. Best Overall: Allstate
Be sure to get a quote from Allstate if you're looking for the best choice for recommended coverages. Allstate provides drivers with a wealth of insurance options and offers everything from uninsured motorist coverage to gap coverage, medical payment coverage and total loss replacement coverage.
You can even find coverage for rental cars and classic cars through Allstate. With availability in almost every part of the country and a wealth of recommended coverage options, Allstate is our top choice if you want to extend your coverage.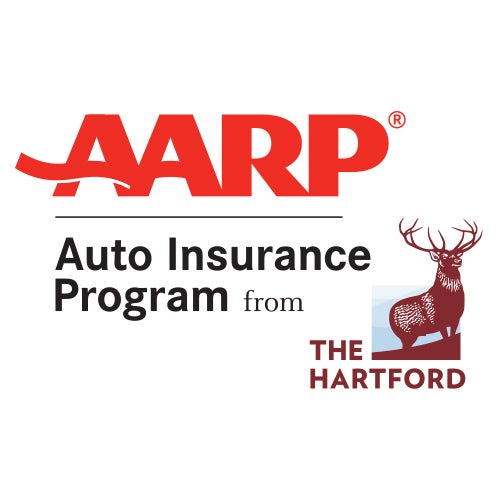 2. Best for Drivers Over 50: The AARP® Auto Insurance Program From The Hartford
If you're over 50, becoming an AARP member nets you some pretty cool perks — like access to great car insurance through the AARP® Auto Insurance Program from The Hartford.
Not only will you benefit from discounted insurance rates, you'll also get exclusive benefits specifically designed for AARP® members. These include (but are not limited to) new car replacement coverage, lifetime car repair guarantees if you use one of their selected repair shops and the ability to easily file claims 24/7 by phone or The Hartford Mobile app.
This program even offers RecoverCare, which will help pay for any costs incurred should you be injured in an accident. And there's a ton more extras you can add on, too, like roadside assistance and a disappearing deductible.
Check out your personalized quote and get started today.
Pros
More welcoming to less-experienced drivers
Great website and mobile app functionality
Driving based discounts can be generous
Cons
Relatively smaller agent network may leave some without a local agent
Rates can increase at renewal based on driving data from Progressive's Snapshot.
3. Best for Adjustable Deductible: Progressive
Balancing your deductible and your monthly premium can help you keep your household budget in line with your income. Progressive's Name Your Price tool allows you to choose a higher deductible in exchange for a lower monthly premium and vice versa.
Progressive also provides a ton of ways to save, including discounts for maintaining continuous coverage, bundling auto and home insurance and even paying your premium online.
Pros
Complete line of insurance, banking, and investment services
Easy online forms to quote and bind policies
Top-rated customer satisfaction
Cons
Very few physical locations
Only available to select groups, generally tied to military service and the relatives of members
4. Best for Military Families: USAA
USAA offers low-cost car insurance policies to service members and their families. The insurance provider also offers a wide range of affordable recommended policies in addition to state requirements.
Through USAA, you can purchase a special gap insurance policy for a new vehicle, reimbursement for towing and roadside assistance and even insurance policies that cover the cost of storage while you're deployed or stationed away from home. USAA is one of the consistently highest-rated insurance providers in the country and its team offers a wide range of discounts for service members as well.
5. Best for Imperfect Driving Records: The General
You might have trouble finding affordable car insurance if you have an at-fault accident, DUI or other mistake on your driving record, you might have trouble finding affordable car insurance.
The General specializes in insuring drivers with imperfect records and offers low rates and accident forgiveness for drivers who can't find cheap coverage elsewhere. The General is one of the only companies that even insures drivers after a DUI conviction, and you can save on your quote by completing a safe driving education course.
In addition to state minimum coverage, The General also offers a wide selection of additional coverages, including medical payments, coverage for funeral services if you're killed in an auto accident, collision and comprehensive coverage, income loss and more. You can find affordable coverage through The General if you're working on building a better driving record.
Claim Your Free Quote Today
No one wants to overpay for car insurance. Thankfully, it's never been easier to get a quote and find the best deal for insurance online.
Whether you're looking for the state minimum or a full, comprehensive set of coverages, be sure to get a quote from a few competing insurance providers. Knowing and comparing all of your options can help you find the best deal possible.

Related Link: DO YOU REALLY NEED GAP INSURANCE?