Trump Reneges On His Steadfast Claim Of A Self-Financed Campaign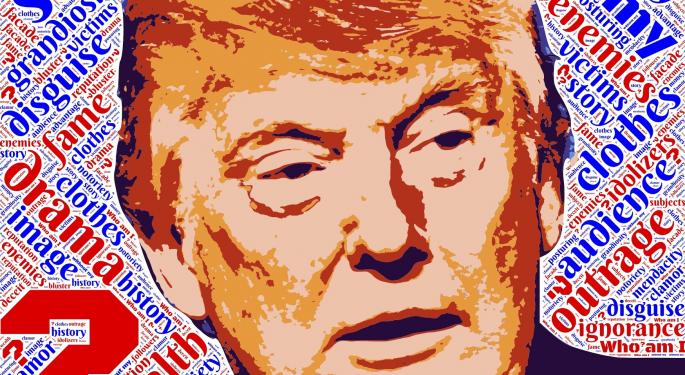 Press release last July: "As of this date, Mr. Trump's net worth is in excess of ten billion dollars" as reported by the Wall Street Journal. Trump has flip flopped on one of his core rules: self-financing his campaign.
In order to ensure that his campaign can compete with Hillary Clinton's campaign, Trump has decided to start raising money through donations.
A net worth that's "in excess of ten billion dollars" should allow an individual to finance their campaign with ease. Barack Obama spent $721 million in 2012 up to the election, and Mitt Romney spent $449 million. Trump's decision shows that he might not have enough liquid cash on hand as he claims.
Related Link: The Man Who Saw Donald Trump's Tax Returns
Legal changes after 2012 have made it possible for political parties to raise more money for individuals through joint fundraising with presidential candidates. Trump said in May he plans on taking this path for raising more money.
The Wall Street Journal has done an in depth analysis of Trump's 170 assets or businesses that were included in his financial disclosure, filed last summer. The Journal estimates he will have a meager $160 million of income this year — nowhere near the amount he needs to close the gap between himself and Clinton through self-financing alone.
Trump's statement of having liquid assets "in excess of ten billion dollars" seems questionable after looking at the numbers.
Posted-In: 2016 Presidential Elections Donald Trump Hillary Clinton presidential candidates Wall Street JournalPolitics Media General Best of Benzinga
View Comments and Join the Discussion!