The Price Of Produce Is Sky Rocketing – Here's How To Save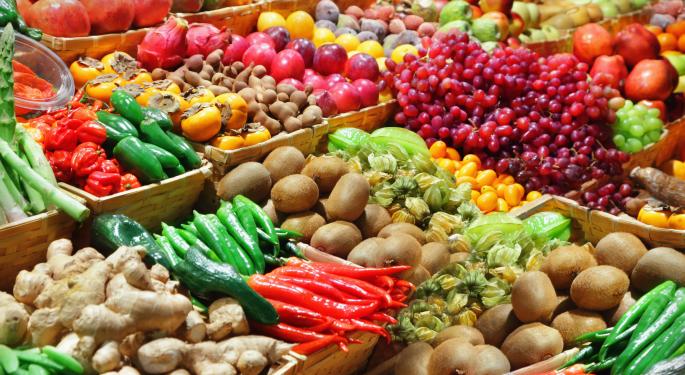 According to the Wall Street Journal, the price of produce is rising fast. Lettuce is projected to jump more that 30 percent in the coming months, avocados will rise 28 percent, and broccoli—22 percent.
Why? The California drought, now in its third year, isn't expected to break this year. The summer is likely to be another challenging growing season, causing everybody to pay more for not only produce, but food in general.
How do you save?
Farmer's Markets
You already know about farmer's markets. They've exploded in popularity but what you may not know is the trick of shopping late. While everybody is flooding the market early, farmers would rather make deals than pack everything back up at the end of the day. Figure out when they close and head over there 30 minutes earlier.
Related: 18 Ways to Lower Your Grocery Bill
Buy What's in Season
Certain produce is seasonal. If it's out of season you'll pay for it. In-season produce is cheaper.
Price Match
Check out all of the local grocery store ads and take them to your local Wal-Mart Supercenter where they'll price match. Target will price match as well.
Use Coupons
There aren't a lot of coupons for fresh produce but there are exceptions. If you buy those (overpriced) bags of salad mix, you're likely to find coupons for those. Coupons plus price matching can mean big savings.
Buy Frozen
Frozen produce has just as many nutrients as fresh—and they last longer. Compare prices of both. Often you'll save money on frozen. (And you'll find coupons)
Shake off the Water
You've seen the occasional mist that falls to keep your produce fresh. If you're being charged by the pound, shake the water off. It may seem minor but every penny counts, right?
Weigh Everything
For produce that is packaged by volume instead of weight, use the scale. Purchase the heaviest bag to get a little more. Again, a small difference, but every little bit adds up.
Grow it Yourself
You probably don't have time to purchase a couple of hundred acres of land and a whole lot of farm equipment but purchasing a basil plant, and maybe a few others, will save on herbs.
If you have a green thumb, a small vegetable garden in the backyard could be fun while saving even more money. Growing from scratch isn't for everybody but if you're into it, there's money to be saved.
View Comments and Join the Discussion!
Posted-In: farmer's market produce Wall Street Journal Wall Street JournalMedia Personal Finance Best of Benzinga