If You Thought 2013 Was a Lost Year for Tech, 'Grow Up' Says WSJ Columnist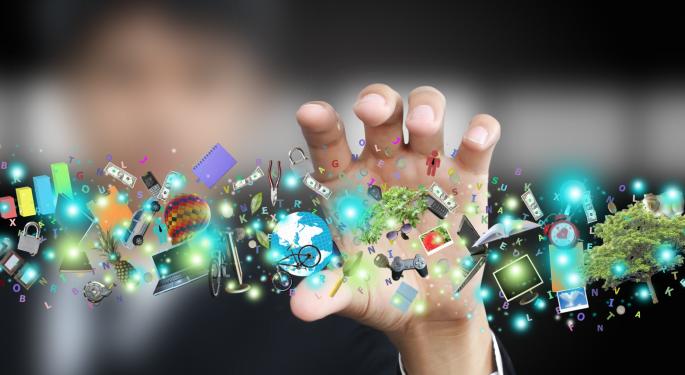 If you're in the camp of Quartz writer Christopher Mims who wrote that 2013 was a lost year for tech, Wall Street Journal columnist Farhad Manjoo has two words for you: "grow up."
If one of the basic rules of journalism is to strike up anger from time to time, words like that may just accomplish the goal but reading his story, it's hard to argue that he's wrong.
His basic point is this: We've lived in an era where we witnessed the emergence of technology that changed the world. Much like penicillin changed medicine or the airplane changed travel, these are innovations that come along once in a generation or sometimes less.
That's what happened with the cell phone and the tablet and for those who are expecting companies like Apple (NASDAQ: AAPL) to produce the next world-changing product every couple of years, they need to "grow up."
If you judge innovation by a more realistic standard, 2013 was far from a dud year.
One could look at any number of companies but what about Apple? First, there was iOS 7. Sure, it has its haters but there are far more people hailing it as a giant leap forward in mobile OS. It also proved that CEO Tim Cook isn't trying to live in the shadow of Steve Jobs because there's little chance that Jobs would have liked it, according to most people who knew him well.
Related: A Possible $4 Billion Contract for Apple In the Works
Then there was the iPhone 5S complete with a fingerprint sensor and the A7 processor that makes a mobile device nearly as powerful as that bulky desktop that once took up way too much space in our office. Those two innovations alone are pretty impressive by realistic standards.
Then there's the fact that Apple bought 15 tech companies in 2013 including three map-related firms. There was also the hiring of former CEO of Burberry Angela Ahrendts to run its retail operations, Adobe CTO Kevin Lynch to run "a special project," and a bunch of people who helped developed Nike's FuelBand.
Still not satisfied? How about the success of Tesla, the proliferation of the phablet, Bitcoin, Candy Crush, Snapchat, and that Amazon drone-thing that will fly your order to your door.
All of these are seem pretty innovative by realistic standards.
The verdict: Manjoo has a strong argument so if you're disappointed that there was no iWatch, iTV or a robot driving to Starbucks to pick up your coffee, "grow up."
Disclosure: At the time of this writing, Tim Parker was long Apple.
Posted-In: Apple Candy Crush Quartz SnapChat Tesla Wall Street JournalTech Media Best of Benzinga
View Comments and Join the Discussion!