Need A Reason To Avoid Bitcoin? Cramer Has 5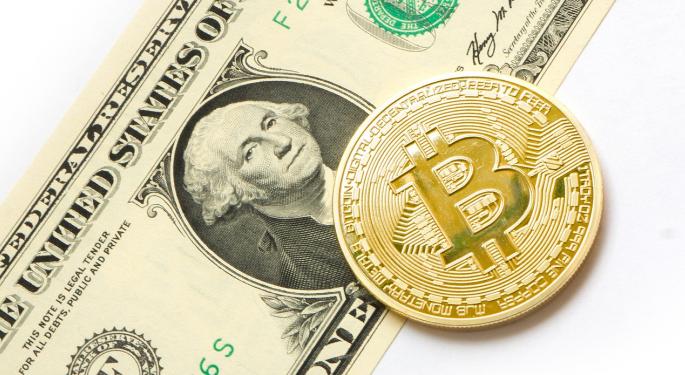 Bitcoin's surge from $1,000 to over $18,000 in 2017 has many investors tempted to jump in without fully understanding what they're buying into.
The Expert
CNBC's Jim Cramer advises viewers to "wonder how long it will be before it bursts."
The Thesis
Bitcoin is not an investable instrument; rather, it's akin to gambling in Vegas, Cramer said Wednesday. It's a thesis on which which he doubled down on during his daily "Mad Money" show. Bitcoin is nothing but a "casino table game" that, while profitable for many, could change in the blink of an eye, he said.
"Whenever any security runs from $5,000 to $10,000 to $15,000 to $19,000 in a matter of weeks or even hours, you've gotta wonder how long it will be before it bursts," he said.
Cramer followed up with five reasons why he said bitcoin could burst:
No one knows who created bitcoin.
The creator could have kept "tons" of bitcoins that are "sitting on the sidelines" waiting to be sold.
The overall bitcoin system has "virtually no transparency."
No military or government exists to protect and support the bitcoin system.
The bitcoin software, like any other software platform, is insecure.
"With those five considerations, sooner or later, this thing's going to run out of steam," he said.
Price Action
The price of bitcoin briefly traded above $18,000 Friday morning before moving lower.
Related Links:
1 Concerning Inequity Weighing On Bitcoin Investors
Leon Cooperman, Bill Gross On Bitcoin: 'I Don't Get It,' 'Lava Needs To Cool'
Posted-In: Bitcoin Bitcoin Security Mad Money Jim CramerCryptocurrency Media Best of Benzinga
View Comments and Join the Discussion!