Ulta's Stock Threatened By One 'Destructive Force,' According To Cramer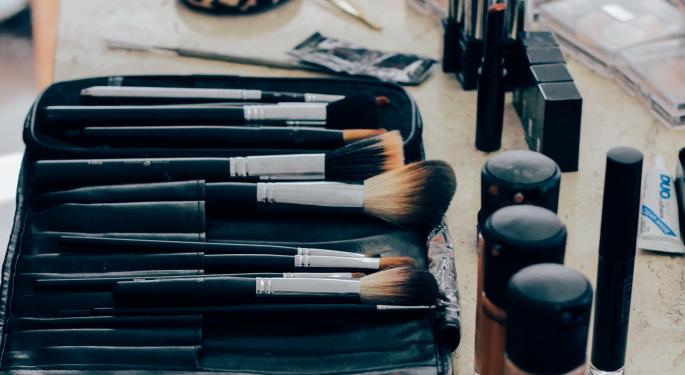 Jim Cramer's bullish stance on Ulta Beauty Inc (NASDAQ: ULTA) has been based on the premise that the "selfie generation" is spending a lot of money to make sure they look their beset anytime a picture makes its way to social media. But Cramer's position on Ulta has slightly changed due to one destructive factor: competition.
Ulta's business isn't in any real danger and is run by Mary Dillon, one of the best CEOs in retail, Cramer acknowledged on Tuesday's "Mad Money." But lately, department stores are in desperation mode and slashing prices on products that compete head-on with Ulta's beauty products. This new competition might be great news for consumers, but "nasty" news for investors as it impacts profitability.
"Most investors don't even realize it or understand it, this is the competition that is playing havoc with the stocks of a few very highly visible companies in this market right now," Cramer said.
Ulta's Stock Under Pressure
Ulta's stock peaked at $314.86 earlier this year and is now trading lower by more than 15 percent over the past month alone. Despite the notable decline, investors shouldn't be rushing to buy the stock.
Ulta's stock is still selling at 30 times earnings -- a multiple that's reserved for companies without any direct competitors, Cramer emphasized. Now that Ulta tackles with the new threat competition, investors who loved the stock north of $300 will hate it close to the $250 level.
"At $314 the world was Ulta's oyster, but at $256 it's competitors have figured out that they need to start cutting prices if they are going to stop losing market share," Cramer said. "Can Ulta's stock can pull out of this tailspin? Yes, but not until it trades at a more reasonable valuation."
Related Links:
Ulta Shares Still Pricey After The Pullback?
Many Retailers Are 'Incredibly Bad' At Offering Compelling Shopping Experiences, New Survey Finds
Posted-In: Beauty Products Mad Money retail retailers Selfie Generation Jim CramerMedia Best of Benzinga
View Comments and Join the Discussion!