Cramer Talks About Merck's 'Fabulous News' And Why The Market Can't Rally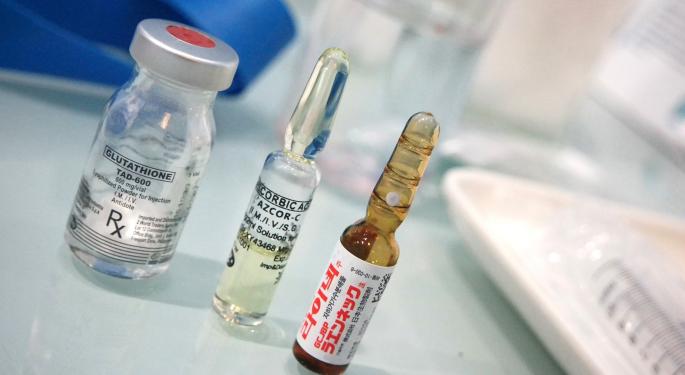 Shares of Merck & Co., Inc. (NYSE: MRK) were trading higher by nearly 2 percent after the company reported positive data from a Phase 3 study evaluating its KEYTRUDA drug in patients with previously untreated advanced non-small cell lung cancer whose tumors expressed high levels of PD-L1.
Merck announced its Phase 3 study met its primary endpoint as KEYTRUDA was superior compared to chemotherapy for both the primary endpoint of progression-free survival (PFS), and the secondary endpoint of overall survival (OS).
Jim Cramer commented on Merck's "fabulous news" during his daily "Stop Trading" segment.
"That stock [Merck] should be higher," Cramer suggested. "This is a breakthrough for Merck. So watch that if you think the market is going to turn it is going to reach for Merck first."
"That is what will happen," he added.
Cramer also suggested the stock market is unable to rally on Thursday because the price of oil was trading lower by more than $1 per barrel or roughly 3.50 percent. He added that the market "just can't" rally at a time when oil is trading lower regardless of any bullish news coming from the Federal Reserve or the Brexit voting outcome.
Posted-In: Keytruda Oil oil prices Stop Trading Jim CramerMedia
View Comments and Join the Discussion!