Cramer Admits He Misjugded The Effect Of The Health Care Reform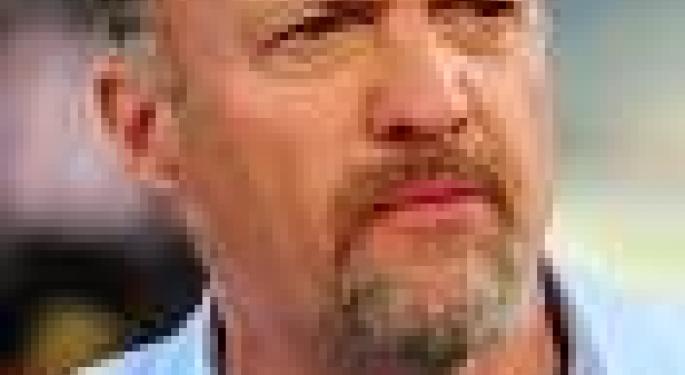 Jim Cramer said on CNBC's Mad Money that he made a mistake when he recommended investors to sell their stocks ahead of voting for the health care bill.
He analyzed where did he go wrong, and named ten mistakes he made in the process of making the decision.
His first mistake was believing that the health care reform will hurt earnings of the companies. Caterpillar Inc. (NYSE: CAT) announced that this bill will cost them approximately $100 million, but the stock is trading near its 52-week high.
He also thought that many money managers believed that the bill will not pass, and after realizing the mistake they would turn to panic selling. That didn't happen either.
Cramer also thought that the market would be sophisticated enough to realize that stocks needed to be sold ahead of the tax changes coming. But tax changes are not coming until the next year, and nobody is thinking that far away, although that would be a rational thing to do.
He made his fourth mistake because he thought that the passing of the bill would reunite Obama's anti shareholder, pro labor agenda.
Additionally Cramer believed that the health care bill would be so expensive that it would increase the budget deficit to the level where people would want to bail out of stocks, and not just bonds like that did today.
Cramer knew that the earnings season would produce some great results, and he thought that after the sell-off, caused by passing of the health care bill, he would buy at low prices. He didn't know that a lot of investors really wanted to get in this market and they didn't mind paying current prices.
He believes that there is a strong anti business rhetoric coming from Washington, but what he didn't know is that the market became immune. Cramer named
bank stocks as a good example.
His next mistake is that he didn't want to be greedy. Health care story became his excuse to take profits, and he now thinks that he was too cautious.
Cramer also thought that health care reform will cause some damage to small and medium businesses and potentially increase unemployment. Now, he thinks that it won't happen because economy is too strong.
His final mistake was the fact that he allowed the news and media hype to influence what he does best, and that is estimating earnings and linking them to the stock movements.
Cramer added that he made a mistake, but he wouldn't be surprised if his fears turn to be legitimate. But he did sell too soon and he regrets letting the viewers down.
Posted-In: CNBC Jim Cramer Jim CramerMedia
View Comments and Join the Discussion!