Market Drop Fueled By 'Technical And Quantitative' Selling, Says Clearnomics' James Liu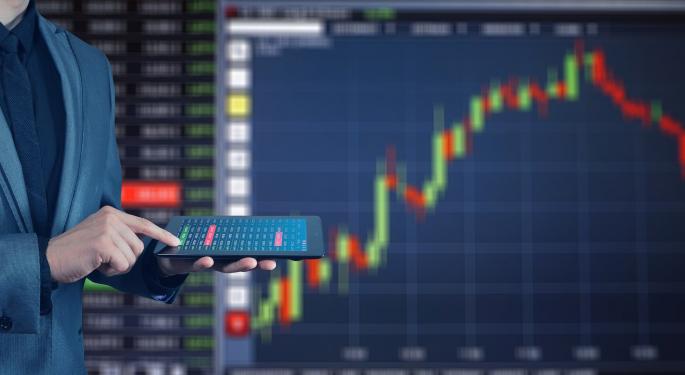 Heading into Wednesday's session, Dow futures implied the stock market would open with another triple-digit loss. By midday, the Dow was up about 130 points to 25,045.
The Experts
James Liu, head of research at Clearnomics, and CNBC's Jim Cramer.
Liu: Long-Term Investors Should Be Buyers
The market sell-off could be underpinned by "technical and quantitative" selling from large automated trading systems and quant shops, Liu said as a guest on CNBC's "Squawk Box" Wednesday. Nothing has changed from a fundamental point of view aside from an increase in interest rates, which are moving higher "for the right reasons," Liu said. The market is showing a combination of earnings power, geosynchronous growth and the benefits of a tax cut, he said.
"If you have a company that is growing earnings and interest rates are going up, I don't think it's a bad thing," Liu said.
Granted, companies dependent on leverage are going to be in trouble due to rising interest rates, Liu said. Investors can instead focus on sectors that may see outsized benefits, like financials or home improvement retailers.
Long-term investors should take advantage of the sell-off to add to their positions, Liu said. Even if the sell-off expands and the Dow index loses another 2,000 points in the near-term, it would prove to be a prudent move over a three-year period, he said.
Cramer Talks Volatility Index
One of the bigger stories in the market sell-off is the near-collapse of Credit Suisse AG - VelocityShares Daily Inverse VIX Short Term ETN (NASDAQ: XIV), Cramer said during his "Mad Money" show Tuesday. The product is designed to trade in the inverse direction of the volatility index, so it's logical for it to decline — but the severity of the decline is "absurd," the ubiquitous CNBC host said.
The inverse ETN directly contributed "a ton of additional pressure," Cramer said. The product is intended for investors to take the opposite side of the volatility index's movement, and after it collapsed, many investors — especially those who bought this "junk" on margin — took action. The investors had a reason to sell S&P 500 futures to cover their losses, which intensified the overall market decline, Cramer said.
Perhaps now that the ETN's demise has been made clear, the market could be closer to bottoming than investors think — although it is a mistake to assume that "happy days are back," Cramer said.
Related Links:
Correction Territory: Putting It Into Perspective
The ProShares Short Volatility ETF Lives To Fight Another Day
View Comments and Join the Discussion!
Posted-In: Clearnomics CNBC James Liu Mad Money Volatility volatility index Jim CramerMedia Best of Benzinga