Kevin O'Leary Asks: Are Sustainable Investments Good Investments?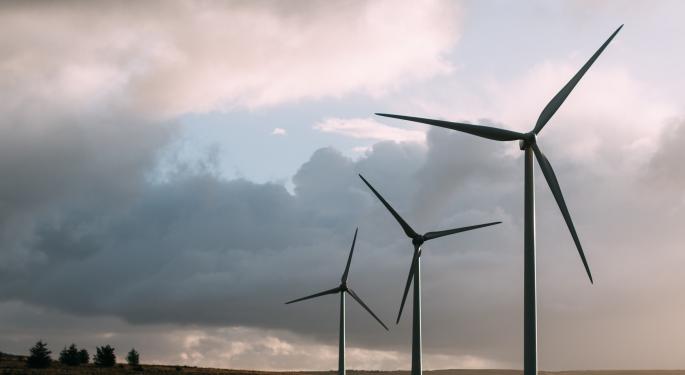 Cisco Systems, Inc. (NASDAQ: CSCO) topped Barron's ranking as the most sustainable company located in the U.S. and for good reason. The technology giant has slashed its Scope 1 and Scope 2 greenhouse-gas emissions by 41 percent since 2007 and derives 80 percent of its electricity from renewable sources.
But the biggest question at hand, according to notable investor and "Shark Tank" personality Kevin O'Leary, is: does this really matter for investors?
The Thesis
Barron's worked with Calvert Research and Management to develop a ranking of the 100 most sustainable companies in the U.S.
O'Leary, guest host for CNBC's "Squawk Box," asked Barron's editor-at-large Jack Otter on Monday: "Is there any evidence that sustainable anything is a good way to put your money to work?"
The answer is a straightforward yes with lots of evidence, Otter said. Sustainably-focused managed investment funds as a whole have outperformed standard actively managed funds, he said. But this answer wasn't good enough for O'Leary, who said that tobacco companies are a great investment — if someone is "stupid enough to smoke, I deserve to make money off you," he said.
"I want to invest in people's stupidity."
The concept of corporate sustainability has moved beyond vice stocks, said Otter.
"Instead of no guns, beer or tobaco, they're saying look at these elements that are not only good for the world, but tend to help companies outperform."
Exxon Mobil Corporation (NYSE: XOM) made a year 30-year paper offering in 2016, Otter said, questioning whether investors are fully confident that consumers will be filling their cars with gas in 2046.
"I bet you 30 years from now they are still smoking and shooting bullets at each other," O'Leary said.
Related Links:
Standpoint's Ronnie Moas Explains Ethical, Emotional Downgrades
3 Reasons Philip Morris Could Still Receive FDA Approval For Its 'Safer' Cigarette
View Comments and Join the Discussion!
Posted-In: CNBC Jack Otter Kevin OLeary Shark Tank Squawk BoxTop Stories Media Trading Ideas Best of Benzinga