Leon Cooperman, Bill Gross On Bitcoin: 'I Don't Get It,' 'Lava Needs To Cool'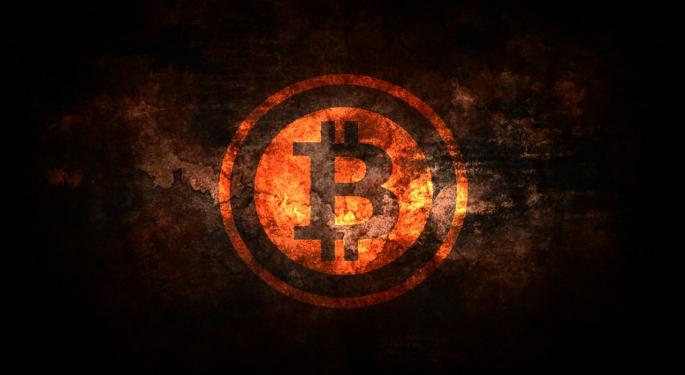 The price of bitcoin traded north of $15,000 on Thursday yet the parabolic move and the tremendous momentum throughout 2017 isn't compelling enough for some major Wall Street hedge fund managers to jump in.
The Experts
Leon Cooperman, Omega Advisors chairman & CEO and Bill Gross, Janus portfolio manager.
The Thesis
When asked in an CNBC interview if he can explain the surge in bitcoin's value from $1,000 to $15,000 in 2017 alone, Cooperman's answer is simple: "I don't get it." Not only does he have zero allocation towards the cryptocurrency, he doesn't even want to task some of his analysts to look into it.
Gross expressed a similar viewpoint in a CNBC interview that bitcoin isn't a suitable investment tool at this point in time. Bitcoin will have a place in the future of society as it satisfies the main requirements of a currency: a store of value and a medium of exchange. But before this could be accomplished, the "lava needs to cool."
Also important to note, at its peak there will only be 21 million bitcoins in circulation versus the $52 trillion in M2 and M3 money supply across the world, Gross said.
"If you divide $52 trillion by 21 million... I don't want to tell you what that number is but its not 18,000 [the approximate price of bitcoin on Thursday] its much higher than that," Gross explained. "If bitcoin ultimately, and I'm not saying it will, becomes a global currency and replacement for some of the currencies that we have now then it has some ways to go in terms of its value."
Related Links:
$70 Million In Bitcoin Stolen From NiceHash
Standpoint Raises Bitcoin Target To $28,000, Encourages Crypto Diversification
View Comments and Join the Discussion!
Posted-In: Bill Gross Bitcoin CNBC Leon CoopermanForex Top Stories Markets Media Best of Benzinga