Bitcoin Will 'Easily' Trade At $40,000 By The End Of 2018, Fund Manager Says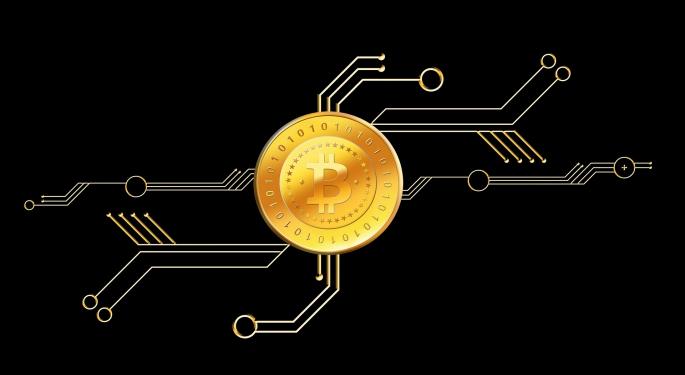 The price of bitcoin continues to flirt with the $10,000 mark, but this may be prove to be a small fraction of its true value by the end of next year, according to one expert.
The Expert
Michael Novogratz, a hedge fund manager with Galaxy Digital Assets, which invests in cryptocurrency-related assets.
The Strategy
The entire valuation of every cryptocurrency stands at $300 billion, which is essentially "nothing," Novogratz said.
The Thesis
As bitcoin flirts with the $10,000 mark, its value could increase another four-fold by the end of 2018, Novogratz said as a guest on CNBC's "Fast Money" show Monday. Bitcoin's value will continue surging due to the ongoing "wave of money coming" from all of the world, he said.
Unlike the oil market, where producers can drastically increase production at any point, there is no "supply response" in Bitcoin, Novogratz said.
Bitcoin is limited to just 21 million coins.
"It's a speculator's dream in that, as buying happens, there's no new supply response that comes up," he said. "So every price move gets exaggerated. It's going to get exaggerated on the way up."
If the price of bitcoin is "exaggerated on the way up," it also holds true that the price would be "exaggerated on the way down," Novogratz said. Investors should be aware that a 50-percent correction could be seen in the future, but there's little doubt the price could "easily" hit $40,000 by the end of 2018, he said.
Price Action
The price of one bitcoin is trading higher at 1.43 percent at $9,878.18 and is topping $10,000 at bitcoin exchanges.
Related Links:
Bitcoin Survey Reveals Polarized Investing Community
Will Bitcoin Investors Embrace Diversification? This ICO Is Betting On It
Posted-In: Bitcoin CNBC Galaxy Digital Assets Michael NovogratzCryptocurrency Forex Markets Media Best of Benzinga
View Comments and Join the Discussion!