Did You Just Win $700 Million? Cramer Has Some Free Advice For You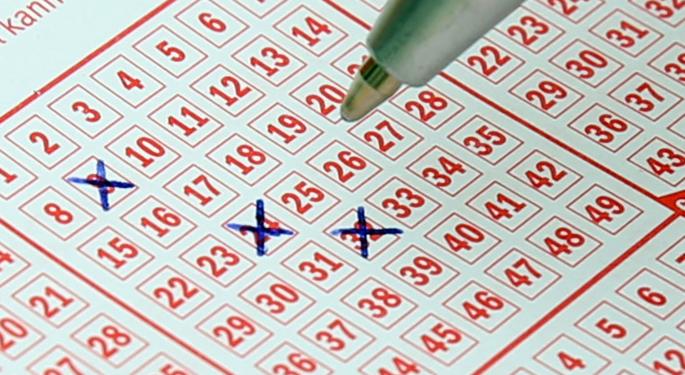 CNBC's Jim Cramer has some free advice for the person who is $700 million richer thanks to the Powerball lottery. During his daily "Mad Money" show Wednesday Cramer offered some valuable pieces of advice that can also apply to anyone who finds themselves in a substantially better financial position overnight.
First piece of advice is to accept the lump sum payment option that Powerball offers. Lottery ticket winners are offered a choice to receive an up-front payment or 30 installments over 29 years. By accepting the payment upfront the individual benefits from the time value of money but will also have to pay taxes on the full amount.
Second piece of advice is obvious: Pay the taxes immediately and unconditionally.
Moving on, after receiving a life-changing amount of money, it would be foolish to get reckless and a low-earning U.S. Treasury bond won't be seen as a stupid move. Unfortunately, a side consequence of this would be friends, family and even strangers will want a piece of the winnings.
"If you don't listen to me on this, you will end up getting scammed left and right," Cramer said. "That's what happens to people who suddenly got rich. I'm urging you not to fall for it."
Obviously, this thinking doesn't apply to charities and people are obviously free to give as little or as much as they prefer. Cramer would feel comfortable with giving 10 percent of any hypothetical winning, preferably to a local charity.
And now the fun part: Splurge on yourself. Have fun and do something bold like "buy an older mansion with lots of land and then fill it with masterpiece art."
Related Links:
Unsound Financial Advice For Unknown Winner Of $447.8 Million Powerball Lottery
Posted-In: CNBC financial advice lotteryNews Events Success Stories Media Personal Finance Best of Benzinga
View Comments and Join the Discussion!