Analyst: This Should Be Under Armour's 3-Step Plan To Fix Itself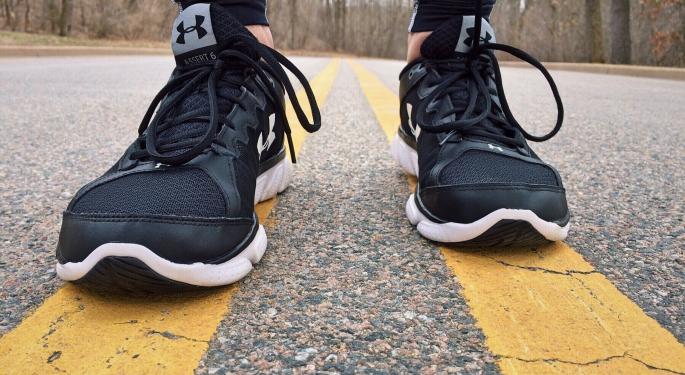 Under Armour Inc (NYSE: UAA)'s earnings report on Tuesday signals to investors that the company is going through a transition phase, Camilo Lyon of Canaccord Genuity said during CNBC's "Squawk Box" segment.
Over the past 10 years, Under Armour's growth rate was a standout within the overall retail and apparel space, the analyst explained. But the company has now "succumbed" to the highly promotional and competitive environment which likely contributed to its restructuring announcement. As such, the company is now entering a "transition phase" so it can better focus on returns and profit business.
"That happens when the maturity curve starts to reach another level in its life cycle," he added. "And that's where I think Under Armour is right now."
The analyst identified what should be three top transition priorities for Under Armour moving forward. First, Under Armour needs to transition from a North American focused company to a global business. Second, the company needs to ditch its profile as being a "performance focused apparel maker" and become a "broader lifestyle apparel maker." Third, the company needs to put an end to its reliance on sporting goods stores to push its merchandise and evolve into a multi-channel company.
Finally, the transition phase requires fixing and changing many aspects of its business, which "led to its stumbling last year," the analyst emphasized. Needless to say, it will take some time for Under Armour to recover.
At last check, shares of Under Armour were down 6.82 percent at $18.66.
Related Links:
Under Armour's Concerns Likely To Be Ongoing Post Q2 Results
Consumer Preferences Rotating Away From Under Armour's Style; Analyst Downgrades Stock To Sell
Posted-In: Apparel Camilo Lyon Canaccord Genuity CNBCSports Movers Media General Best of Benzinga
View Comments and Join the Discussion!