Kohl's CEO: While Competitors Are Closing Stores, We Are Investing In Ours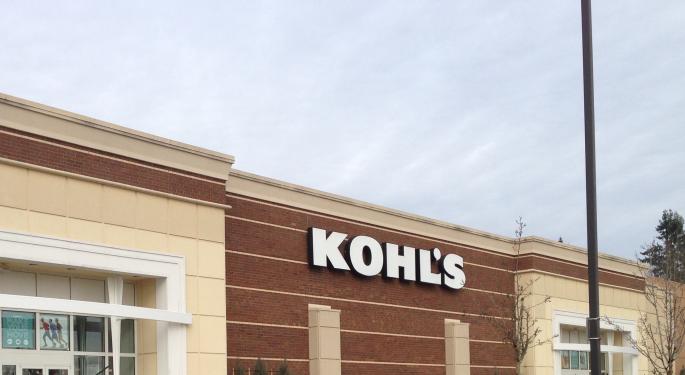 Kohl's Corporation (NYSE: KSS) has a reputation as being grouped within the troubled "mall store" category but in fact around 95 percent of stores are not located inside traditional malls, the company's own CEO Kevin Mansell said in a CNBC interview on Tuesday.
The retailer may also have a reputation among some as being in the build-out stage of its online channel but this is also not the case as the company is "already there" and ready to meet the customer online and offline. The executive may have taken a shot at online-only retailer Amazon.com, Inc. (NASDAQ: AMZN) and touted his store base as an asset that provides a far superior shopping experience.
"We have a physical presence, they don't," he emphasized.
Almost every single location is operating at a profit cash which doesn't add any stress of making the difficult decision of closing stores, the executive added. In fact, over $1 billion was spent in the past three years to improve and modernize its store base and from a technology standpoint over $2 billion was spent in stores.
Meanwhile, as rival retailers are closing hundreds of stores, Kohl's is gaining the foot traffic it otherwise wasn't seeing. But that isn't merely enough as the executive wants Kohl's to win over "more than our fair share" of traffic other retailers have since lost out on.
Related Links:
A Look At Traditional Retailer Promotions Amid Amazon Prime Day
If The Economy Is Improving, Why Are Dollar Stores The Only Retailers With Positive Trends?
________ Image Credit: By MB298 (Own work) [CC BY-SA 4.0 (http://creativecommons.org/licenses/by-sa/4.0)], via Wikimedia Commons
Posted-In: kevin mansell malls online retailers retail retailersCNBC News Media Best of Benzinga
View Comments and Join the Discussion!