El-Erian: The Trump Trade Has Been Replaced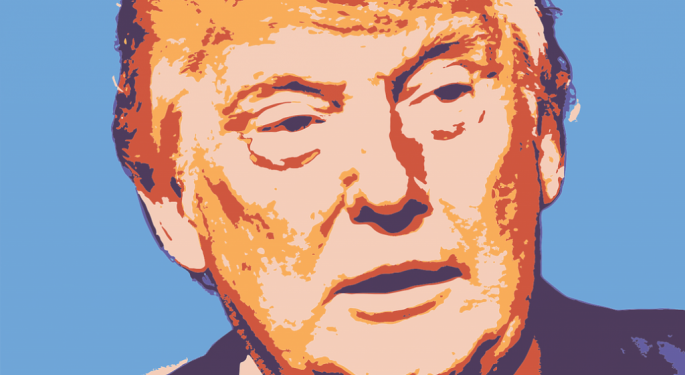 Economist Mohamed El-Erian was a guest on CNBC Wednesday to explain why the "Trump trade" is over and what it has been replaced with.
The Trump trade refers to investors buying stocks under the assumption that President Trump's administration will implement favorable policies to support stocks, including tax reform and repatriation of foreign cash. But many months into the "Trump rally" and this narrative has come to an end and is now replaced with a combination of a reflation trade and much more importantly a liquidity trade.
El-Erian explained that the market is driven by "ample liquidity" but it would be preferred the narrative switches to more of a reflation trade.
"I have underestimated the strength of the liquidity injections," El-Erian acknowledged. "Not just from the Fed, but I think the increase in [income] inequality has meant there's been less consumption and more investing in the market. And the profit share is so high that the companies are putting the money back into the marketplace. So this is so far more of a liquidity trade than it is a reflation trade."
The economist continued to explain that current monetary policies in both the U.S. and abroad has resulted in investors buying riskier assets. As such, central banks are guilty in "distorting" the market and forcing investors to take action they may not necessarily want and will likely regret in the future.
But if the White House succeeds in bringing in the business friendly policies it promised, El-Erian thinks reflation trade will finally take over as the biggest driver of stocks.
See Also:
The 'Trump Dump' Might Already Be Priced Into The Market
Strategist: Watch Out For These 3 'Clear-Cut' Bearish Signs In The Market
View Comments and Join the Discussion!
Posted-In: CNBC Donald Trump Federal ReserveFutures Politics Markets Media General Best of Benzinga