Steve Ballmer's New Project Shows Where Government Money Comes From - And Where It Goes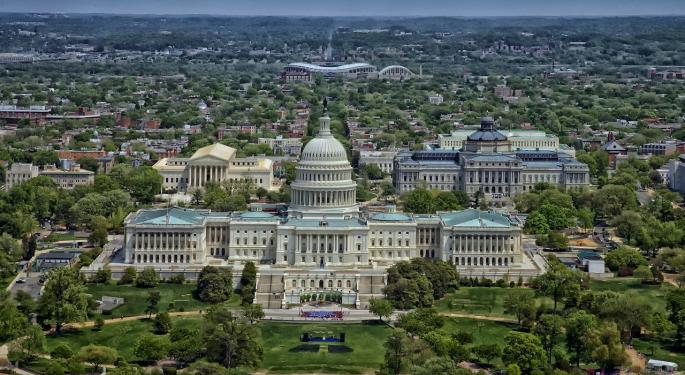 Steve Ballmer, the former Microsoft Corporation (NASDAQ: MSFT) CEO once told his wife that it is the job of the government to "take care of the poor, the sick, the old."
According to a New York Times report from Andrew Ross Sorkin, Ballmer's wife disagreed with her husband which prompted the retired tech executive, university lecturer and owner of an NBA-franchise to dedicate some time toward better understanding what the government really does with the money it collects from tax payers.
Ballmer went on to lead a small team of economists and exports to crease a database called USAFacts that breaks down revenue and spending across federal, state and local levels.
Where Is The Government's 10-K?
Speaking as a guest on CNBC's "Squawk Box" segment on Tuesday, Ballmer said that the government is lacking in financial disclosures to the public and should release its own version of a 10-K filing.
"No such document really exists — at least not the way I want to see it which says where does the money come from, where does the money go and what kind of outcomes does governments get," Ballmer explained. "We decided to take a public company point of view."
Ballmer went on to explain that USAFacts released its own version of an annual letter to shareholder (in this case, to taxpayers). A short-term version is 50 pages while a long-form version spans 300 pages.
In addition, USAFacts essentially copied a standard 10-K format with similar section headings. The purpose is not to get political or sides, rather to give people a "common set of facts on which even people with opposing points of view can agree."
But Ballmer isn't satisfied just yet and promised future reports will be more detailed as some of the government's own reports are years old.
Related Links:
Steve Ballmer's Quick Advice To Dorsey: Quit Square
Copyright Issues Posted On Facebook Are Apparently More Important Than Violent Crime
Posted-In: Andrew Ross Sorkin CNBC CNBC New York Times Squawk BoxEducation Media General Best of Benzinga
View Comments and Join the Discussion!