JC Penney's Response To The 'Great Apparel Slump'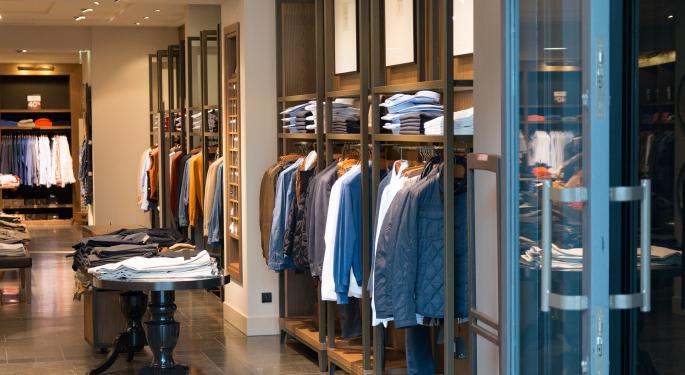 Retailers and department stores are struggling in the "great apparel slump," but that doesn't mean companies are going down without a fight, according to a CNBC report.
For example, struggling department store J C Penney Company Inc (NYSE: JCP) has opened up its showrooms to appliances to limit its exposure to apparel sales. This may be the right move for the company as consumers are spending less money on what used to be the company's core offerings of t-shirts, jeans and other apparel items.
CNBC, citing a report from Cowen, noted that back in 2000 consumers spent around 5 percent of their budget in apparel. However, this figure has fallen steadily since then and dropped to just 3.3 percent in 2015.
JC Penney CEO Marvin Ellison even acknowledged this trend. He was quoted as telling investors during the company's most recent earnings call that the move to sell appliances is a way to "pivot our retail strategy towards nonapparel and growing categories."
Beauty Products
Just because consumers aren't spending as much on jeans and t-shirts as they have years ago doesn't mean they aren't buying anything. In fact, JC Penney is now placing a greater emphasis on another hot category, especially among millennials - beauty products.
The "selfie generation" means that millennials need to look their best at all times as their selfies and other memories will make its way to social media platforms. Recognizing this trend, JC Penney is undergoing to revamp of its salons to reach younger customers and will also continue opening new Sephora locations inside its stores.
See Also:
10 Retailers Poised To Perform In The Digital Retail Revolution
Total Number Of Store Closures In 2017 To Break 2008's Record Of 6,200: Does This Even Matter?
Posted-In: Apparel Apparel Sales Appliances CNBC jc penney Marvin Ellison retailMedia Best of Benzinga
View Comments and Join the Discussion!