So What If Corporations Pay Dividends With Repatriated Cash?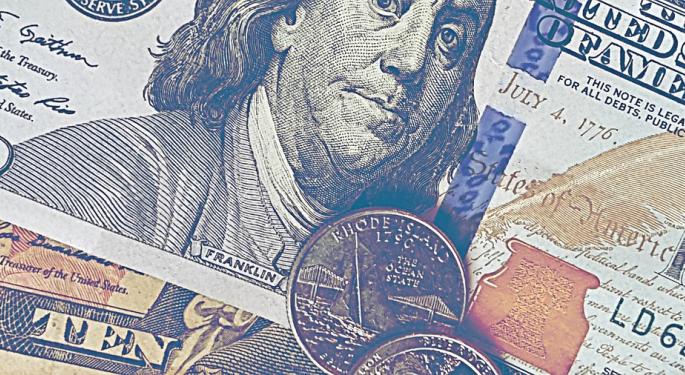 One of the biggest arguments against President Donald Trump's plan to make it more favorable for U.S. companies to repatriate foreign cash at a cheaper tax rate is that the money will simply be passed along to shareholders in the form of dividends.
So what's the problem with that?
According to Jamie Dimon, CEO of JPMorgan Chase & Co. (NYSE: JPM) and chair of the Business Roundtable, the repatriation of possibly trillions of dollars in cash is a positive. The executive was quoted by CNBC as explaining to reporters that repatriating cash will be beneficial for the economy, regardless of how it's used.
'Fuel To The System'
Dimon said that even if every last penny was passed on shareholders or used to repurchase stock, then it will have the same outcome as the Federal Reserve's multi-year long friendly monetary policy. Or as Dimon suggested, it will be "QE4" but far cheaper. After all, the shareholders will then decide how to spend their new cash.
"It's not like it disappears after that," Dimon added. "It is fuel to the system."
Dimon also argued that even handing out dividends to American shareholders is a complete reversal from the past when American companies invested capital overseas in factories or acquisitions.
See Also:
Tech Companies Aren't Sitting Around Waiting For Friendly Cash Repatriation Legislation
BlackRock's Fink Isn't Lending His Support To Trump's Plan To Repatriate Trillions Of Dollars
Posted-In: CNBC Donald Trump Jamie Dimon repatriation Tax PoliciesPolitics Media General Best of Benzinga
View Comments and Join the Discussion!