Trump's Proposed Border Tax Is Misunderstood By Many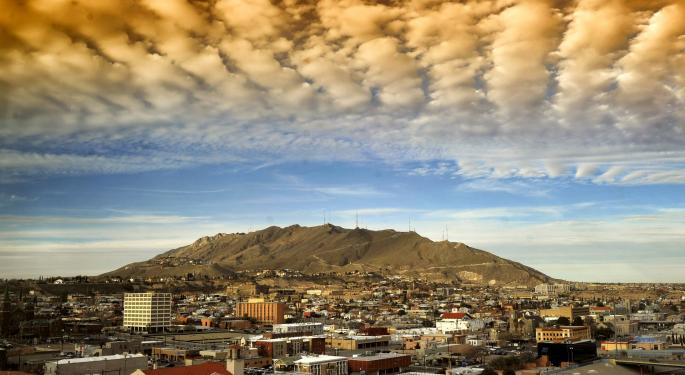 President Donald Trump's proposed border tax adjustment is considered by some a tax that will kill many industries and set the consumer back thousands of dollars a year. But that isn't necessarily the case, at least according to Martin Feldstein, a professor of economics at Harvard University.
Speaking as a guest on "Bloomberg Daybreak: Americas," the professor reiterated what he said in a Wall Street Journal op-ed that the idea of a border tax has been "under siege" by critics who don't understand its effects.
Feldstein further explained during the Bloomberg segment that the border tax is indeed "the most misunderstood tax proposal" he has ever seen. Specifically, consumers won't be footing the bill and corporate taxes won't fall under the plan. What the tax will accomplish is raising around $1 trillion over a 10-year period.
Related Link: Trump's 20% Border Tax Could Be A Tactic Referenced In 'The Art Of The Deal'
"The purpose of the border tax adjustment is plain and simple — raise a lot of revenue and that revenue doesn't come from American tax payers," he explained.
Feldstein continued and further argued that the tax is levied on foreign companies selling their products to the United States at an expected appreciated dollar rate, which means it is converted back to their home currency at a now less-than-favorable rate. As such, it is the foreign producers who will be bearing the tax.
Here is how the economist explained his position in The Wall Street Journal:
"Consider a product that costs $100 to import today. A 20 percent border tax alone would raise its selling price in the U.S. to $125. (At this price, the importer would pay the tax of 20 percent of that $125 and have $100 left to pay for the cost of the import.) But a 25 percent rise in the dollar would reduce the import cost to $80 — that is, $100 divided by 1.25. The border tax would then raise the domestic selling price to the original $100, so the importer could pay 20 percent of that and have $80 left to cover the cost of the import."
View Comments and Join the Discussion!
Posted-In: Bloomberg Border Tax CNBCNews Politics Events Media General Best of Benzinga