Warren Buffett's Behind-The-Scenes Look At The Failed Kraft Heinz, Unilever Merger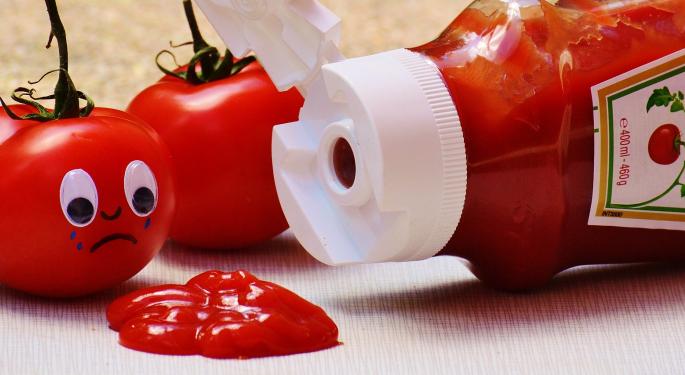 Warren Buffett explained during a CNBC interview on Monday why Kraft Heinz Co (NASDAQ: KHC)'s proposed $143 billion acquisition of Unilever plc (ADR) (NYSE: UL) ultimately failed.
Buffett played a large role in the merger, which brought together Kraft and Heinz and recently teamed up with Kraft's chairman Alex Behring and 3G Capital in offering a friendly offer to acquire Unilever.
Buffett continued that Behring traveled to Unilever's home base of England around four weeks ago and met with Unilever's CEO Paul Polman to discuss various items, one of which was an acquisition offer. The outcome of the meeting wasn't a yes, nor was it a no; so, Behring returned home to work on a game plan.
Two weeks later, Behring presented Polman with a letter, which contained an outline for a proposed acquisition. The meeting ended with a similar neutral response from Unilever's executive.
Related Link: Here's What Makes America Great, According To Warren Buffett
A Diplomat Or A Lady
Buffett added that Polman's neutral response reminds him of a favorite saying, highlighting the differences between a diplomat and a lady:
"If a diplomat says 'yes' — he means 'maybe,'" Buffett explained. "If he says 'maybe' — he means 'no.' If he says 'no,' then he's no diplomat. And if a lady says 'no' she means 'maybe' and if she says 'maybe' she means 'yes' and if she says 'yes' she is no lady."
All this means is Buffett and Behring were unsure if Polman's neutral response means yes, the company is interesting in fielding acquisition offers or no it is not.
Buffett continued that it soon became very apparent that Unilever did not want to be acquired and the billionaire investor also confirmed there was never any intention to go hostile with its offer so any perceived drama and hostility between the two entities faded very quickly and may come down to a big misunderstanding.
Bottom line, Buffett stated that Polman may have been overly polite in the initial discussions which can be attributed to European culture. Also, Behring's second language is English, so something may have been also lost in translation along the way. This also adds to Buffett's conviction that acquisitions are best done his way: straight up asking if a company if they want to be acquired and if so at what price.
View Comments and Join the Discussion!
Posted-In: 3G Capital Acquisitions Alex Behring CNBC Kraft Heinz UnileverM&A News Media Best of Benzinga