CNBC's 'Squawk On The Street' Crew Discusses The Reported Verizon-Charter Combination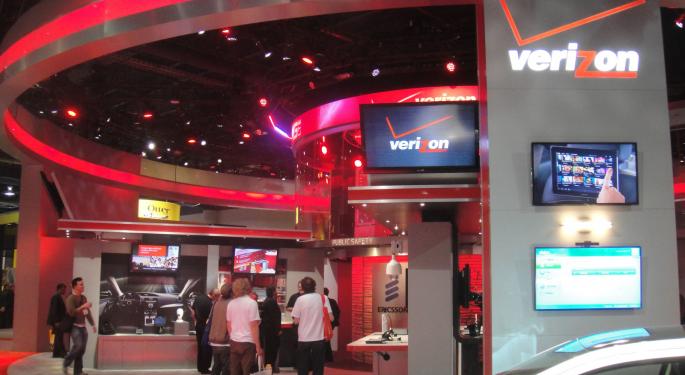 Shares of Charter Communications, Inc. (NASDAQ: CHTR) were trading higher by around 5 percent Thursday morning following reports that the company is in talks with Verizon Communications Inc. (NYSE: VZ) over a business combination.
CNBC's Jim Cramer offered his take on a potential deal during Thursday's segment of "Squawk on the Street."
'Significant' Combination
According to Cramer, a business combination would be "significant" for Verizon as it just came off "the worst quarter of any of the Dow stocks." He added that there has been a lot of chatter this week, which suggested that Verizon may need to pursue a large-scale deal.
The show's co-host David Faber jumped in and pointed out that Charter has a large shareholder in John Malone and Liberty Media Group (NASDAQ: LMCA), and this alone poses a set of challenges for any deal.
Faber continued that the combination of Verizon and Charter would be different from other M&A deals in the sector such as AT&T Inc. (NYSE: T) expanding into content and content offerings with the acquisition of Time Warner Inc (NYSE: TWX).
In Verizon's case, an acquisition of Charter would be more of an expansion of its footprint in terms of infrastructure.
Faber then suggested that a deal could be constructed in which Verizon divests its Fios and wireline business and then merge with Charter. However, Cramer countered that doing so would create a stock with a higher multiple but the "big" dividend payout may be discontinued.
Bottom line, Faber suggested that there will be big deals happening this year within the communications space and a Verizon Charter combination "might be one of them," but he isn't running to "bank on it."
Image Credit: By The Conmunity - Pop Culture Geek from Los Angeles, CA, USA (CES 2012 - Verizon) [CC BY 2.0], via Wikimedia Commons
Posted-In: Charter Verizon Acquisition CNBCM&A News Rumors Tech Media Trading Ideas
View Comments and Join the Discussion!