Will 2017 Be A Kinder Year For IPOs?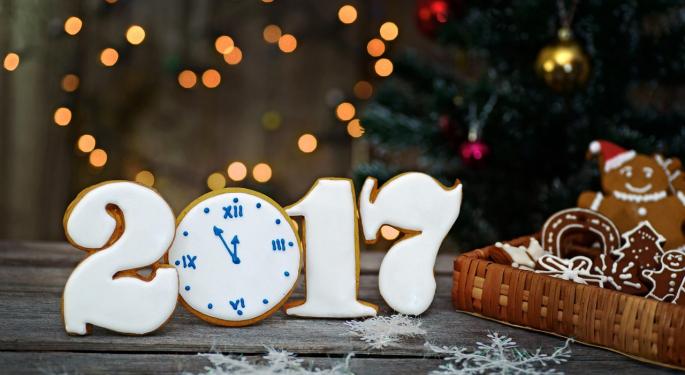 Tom Farley is the president of NYSE Group and was a guest on CNBC's "Squawk Box" segment on Friday to discuss what 2017 has in store for IPOs.
According to Farley, 2016 was "almost a wash-out" for companies looking to list stocks on the exchange. In fact, he acknowledged that 2016 was among one of the worst years for IPOs dating back two decades.
Farley was then asked by the show's co-host Joe Kernen why the IPO market was so poor in year eight of a bull run. The executive offered two explanations.
Explanation No. 1
First, back in August 2015 many companies were in the final stages of planning their IPO but various global headwinds kicked in, which spooked the market. One of the more notable headwinds include the sudden devaluation of the Chinese yuan and created some of the most volatile trading days in history. It also prompted companies to rethink their IPO plans — at least in the near term.
Explanation No. 2
Second, volatility returned to the market throughout January and February of this year, which merely added to the uncertainty. Once the market got passed the volatility of the early months, a new form of uncertainty presented itself in the form of the U.S. election.
Conclusions
Farley continued that his exchange hosted around 35 IPOs throughout 2016 as opposed to 130 in 2014. Nevertheless, 2017 "looks really good" based on the backlog of companies looking to list their stock.
"A lot of those companies that went on file originally back in August 2015 are still on file and are now saying we want to set a date for our IPO," he said. "It feels next year will be good for IPOs and IPOs are good for everyone."
Posted-In: China CNBC CNBC IPO IPO marketIPOs Markets Media Best of Benzinga
View Comments and Join the Discussion!