Bank Of Japan Has Turned Into 'Control Freaks'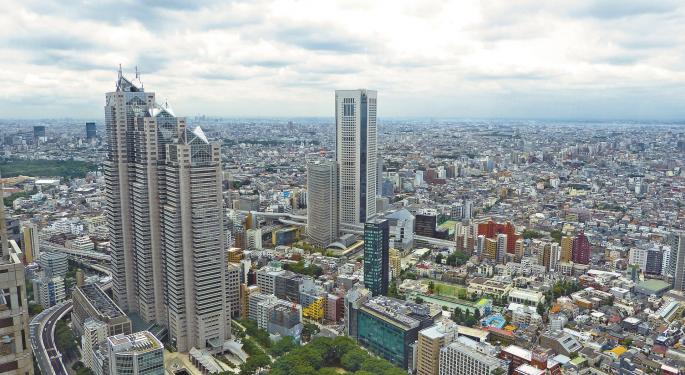 The Bank of Japan announced a shift in its monetary easing policy whereby it will buy as much or as little Japanese bonds as necessary to maintain a yield on 10-year bonds at zero.
At the same time, the Bank of Japan maintained its existing policy of increasing its government-bond holdings by around $785 billion a year.
According to The Wall Street Journal, the central bank's two-pronged approach essentially contradicts each other. WSJ offered an example of a banana trader who pledges to buy as many or as little bananas as necessary to maintain a price of $0.50 a pound. At the same time, the banana trader is also buying 80 tons of bananas a year from farmers.
"One day, high demand drives the price up to $1 a pound, before the trader hits the 80 ton target," WSJ noted. "Then what? If the BOJ truly tries to carry out both its new and existing policy, it will eventually run into a similar dilemma."
Related Link: It's Fed Decision Day: Here Is What You Need To Know
"Control Freaks"
Vincent Chaigneau, global head of rates and foreign exchange strategy at Societe Generale, told CNBC early Wednesday that there is "no better way to kill rate volatility" than to keep rates near zero percent.
Chaigneau added that while volatility across the market has picked up since September's lows, the Bank of Japan's action isn't going to "encourage anyone to buy volatility."
"They are turning into control freaks," Chaigneau said in reference to the central bank's policy plan. "I'm not sure they are going to reassure anyone about the fact that they are running out of ammunition."
Finally, Chaigneau suggested that the Bank of Japan's goal of "overshooting" its prior target of 2 percent year-over-year inflation growth is more of a "dream than a policy."
View Comments and Join the Discussion!
Posted-In: Bank of Japan Bank Of Japan InflationNews Global Econ #s Top Stories Markets Media Best of Benzinga