After Brexit: Dexit, Nexit Or Swexit Could Be Next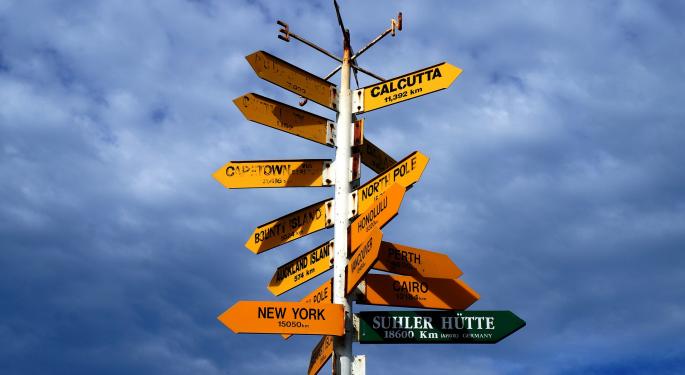 British voters voted in favor of leaving the European Union Thursday, sending global equity futures and the British pound into a downward spiral. In the essence of keeping things real, do not bet on the iShares MSCI United Kingdom ETF (iShares Trust (NYSE: EWU)) or the Guggenheim CurrencyShares British (NYSE: FXB) closing higher Friday.
The vote is not legally binding, but it obviously tells parliament what their constituents want. Politicians are politicians, and the smart ones, of which there are few here in Washington, D.C., listen to their constituents. It remains to be seen how many members of parliament will put their careers on the line to keep Great Britain in the European Union (EU).
Related Link: So That Happened...What's Next After Brexit?
What is not up for debate is human nature, and that nature is to wonder who will be next. In this case, that means what other countries could be the next to consider departing. In this space, that also means considering the ETF impact of such moves.
Who's Next?
Apparently, there are several countries that could wave goodbye to the EU and they are accessible via ETFs.
"Sixty-nine percent of Swedes believed it was likely there would be further exits from the EU 'post-Brexit,' with 66 percent of Danes and 57 percent of Norwegians feeling the same way," according to CNBC.
According to those data points, a Dexit, Nexit or Swexit could be possible. Year-to-date, EWU has outperformed the iShares MSCI Sweden ETF (NYSE: EWD), the lone Sweden ETF. However, the Global X Norway ETF (Global X Funds (NYSE: NORW)) has been boosted by rebounding oil prices because Norway is one of the largest developed markets producers of crude in the world. NORW is up 12.1 percent year-to-date. The iShares MSCI Denmark Capped ETF (BATS: EDEN) is up 2.4 percent this year and recently hit an all-time high.
Nothing Is Rotten In The State Of Denmark
EDEN's ascent also comes against the backdrop of growing concerns about weakness in the export-driven Danish economy.
"Denmark slashed its estimate for economic growth this year to 1.1 percent from the 1.9 percent it forecast in December," Reuters reported last month. "The government also cut its growth forecast for 2017, to 1.7 percent from 2.0 percent."
Related Link: Brexit: Cameron Resigns, European Stocks Tank And Pound Hits 30-Year Low
Although Denmark is far from the largest European economy (it is not even the largest Nordic economy), it can be a tell on the economic health of the broader region because a combined quarter of Danish exports go to Sweden and Germany, the eurozone's largest economy. Sweden also has negative interest rates.
Carsten Nickel, a political risk analyst at Teneo Intelligence, told CNBC the Netherlands could be another country to watch as a possible EU departure. The iShares MSCI Netherlands Investable(ETF) (NYSE: EWN) is up 4.9 percent this year.
Interestingly, Denmark, the Netherlands, Norway and Sweden share something in common: They all hold AAA credit ratings from Standard & Poor's.
View Comments and Join the Discussion!
Posted-In: Long Ideas News Short Ideas Specialty ETFs Eurozone Currency ETFs Politics Forex Best of Benzinga